GALLONIO, Antonio.
Trattato de gli instrumenti di martirio e delle varie maniere di martoriare usate da' gentili contro Christiani, descritte et intagliate in rame. Con la tavola nel fine di tutte le cose piu notabili.
Rome, Donangeli, 1591.
4to, pp. [iv], 159, [9]; title printed in red and black; 46 full-page engraved plates within typographical border, signed by Antonio Tempesta, with printed cartouches on the verso; marginal repair to title-page, second leaf reinforced at gutter, one or two small skilful repairs, last four leaves (index) remargined along the outer edge, but a good copy with engravings in good, dark impression, in nineteenth-century half vellum, red morocco lettering-piece on the spine; ownership inscription ('Hieronimus Michaelis') on the title-page.
£2000

Approximately:
US $2811
€2288
First edition of this very vividly illustrated catalogue of instruments of martyrdom staging the torments suffered by Christian martyrs throughout history, published by the Jesuit Antonio Gallonio. On p. 136 a curious observation associates contemporary English Catholic martyrs 'killed in our days by order of the new Jezabel, that is Elisabeth' with the deaths of the Roman martyrs under Nero.

Brunet II, 1468.
You may also be interested in...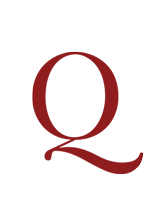 THE POPE AS ANTICHRIST DU ROSIER, Simon.
Antithesis Christi et Antichristi, videlicet Papae.
Rare edition of this satirical attack on the Catholic Church and the Pope by the Protestant minister Simon Du Rosier (or Rosarius), first published in Wittemberg in 1521. An excellent example of the 'antithesis genre', of which Luther's Passional Christi und Antichristi is the most famous expression, Du Rosier's work is illustrated by a series of woodcuts, attributed to Bernard Salomon after Lucas Cranach, which cleverly juxtapose the life of Christ with the luxury and dissolution of the Pope in order to back the Lutheran tenet that the Pope is the Antichrist.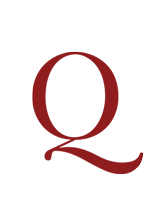 standard text on elements, principles, and chemical processes BECHER, Johann Joachim.
Institutiones chimicae prodromae, id est ... Oedipus chimicus, obscuriorum terminorum & principiorum chimicorum, mysteria aperiens & resolvens. Opusculum, omnibus medicinae & chimiae studiosis lectu perquàm utile & necessarium.
first edition (?) becher's oedipus chimicus, printed at about the same time as the frankfurt edition, and dedicated to franz le boë (sylvius), an early champion of descartes, van helmont and harvey. a professor at the universtiy of leiden, le boë founded the first academic chemical laboratory there in 1669.