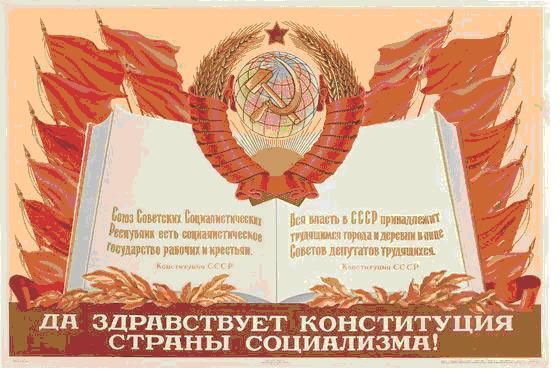 GANF, Iulii Abramovich, and P. PISKUNOV, editor.
Да здравствует конституция страны социализма! [Long live the constitution of the Socialist nation!]
Moscow, Gosudarstvennoe izdatel'stvo izobrazitel'nogo iskusstva, 1953.
Lithograph in colour, 32.8 x 22 inches (83.3 x 55.8 cm); linen backed; one instance of minor dust-soiling.
£700 + VAT

Approximately:
US $976
€810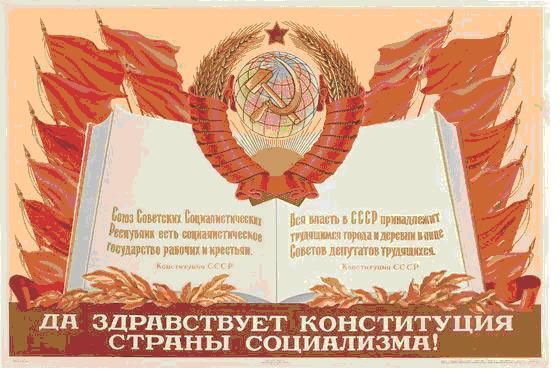 Added to your basket:
Да здравствует конституция страны социализма! [Long live the constitution of the Socialist nation!]
Typically Soviet poster illustrated by graphic artist Iuli Ganf, whose satirical work was published in magazines and newspapers such as Krokodil.

"He participated in the seventh exhibition of the group L'Araignée (The Spider) at the Galerie Devambe in Paris in 1925 and was included in the major exhibition in Moscow in 1927 marking the tenth anniversary of the Revolution" (Milner, J., A dictionary of Russian and Soviet artists 1420-1970, p. 157).

The quotes from the constitution read: The Union of Soviet Socialist Republics is a socialist government of labourers and peasants; All power in the USSR belongs to the labourers of town and countryside, who are represented by the Soviets of workers' delegates.

See King, D., Red star over Russia, p. 336.
You may also be interested in...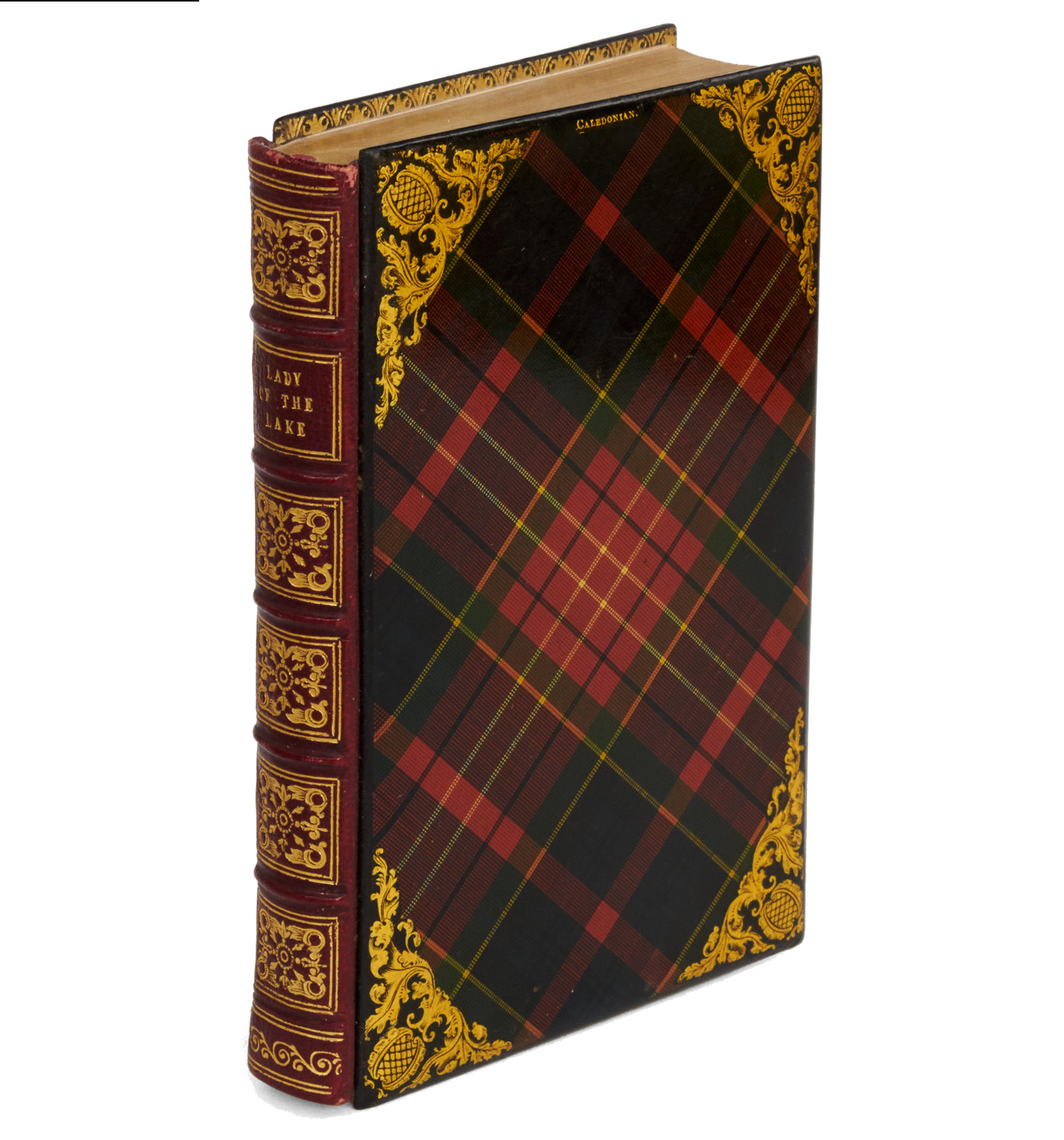 SCOTT, Sir Walter.
The Lady of the Lake … with all his Introductions and Notes, various Readings, and the Editor's Notes.
An attractive Scottish 'Mauchline ware' tartan binding. Mauchline ware bindings – the name comes from Smith's boxware factory at Mauchline in Ayrshire – were made from thin wooden boards (often sycamore) decorated with tartan or pictorial designs, heavily varnished, and attached to the text block by a leather spine. Here the tartan is designated 'Caledonian' in small gold type at the top of the front cover. This example comes from 1851, the year of the Great Exhibition where all sorts of Mauchline ware products were on display.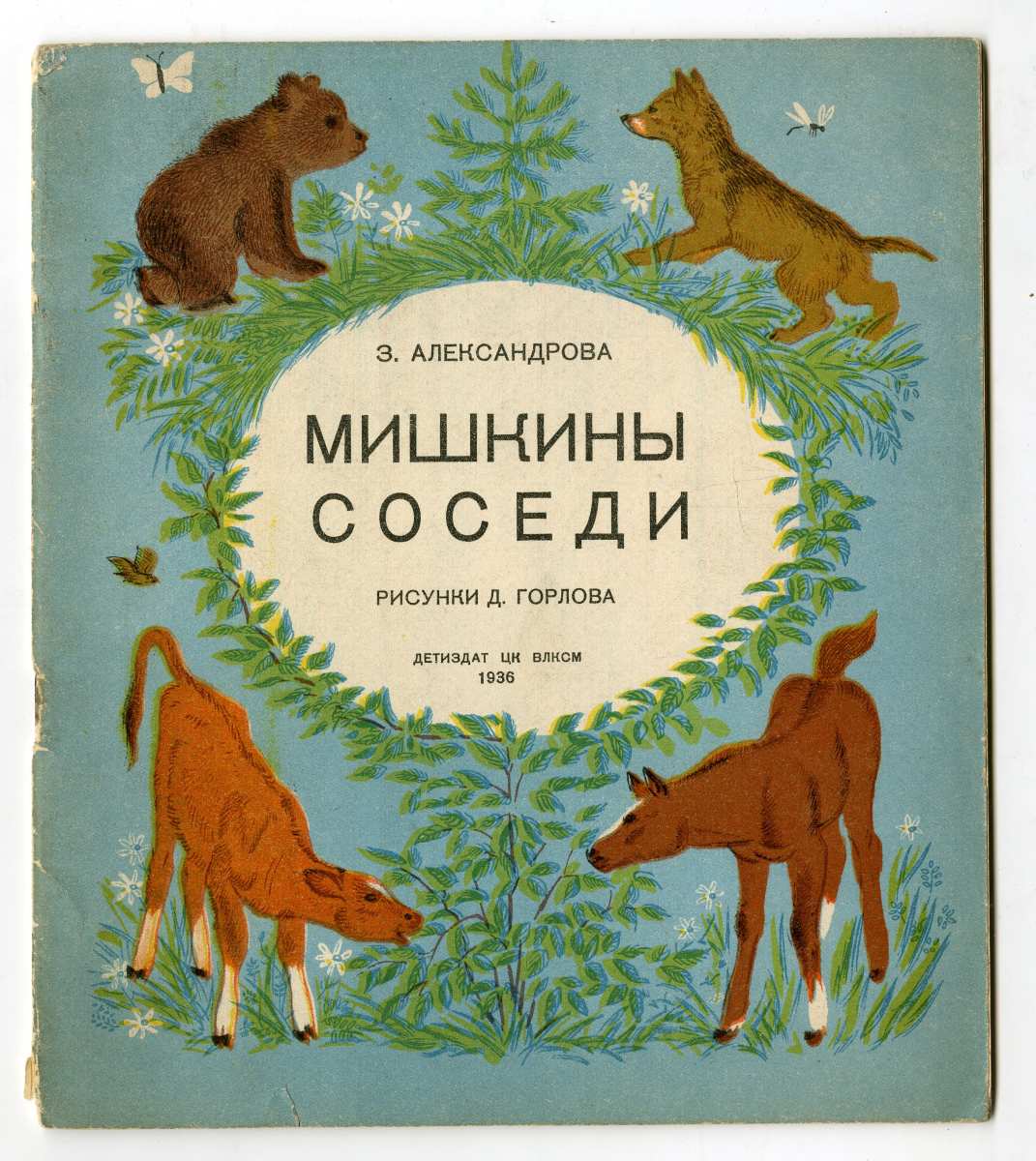 ALEKSANDROVA, Zinaida and Dmitry GORLOV.
Мишкины соседи [Little Bear's neighbours].
First edition. A very nice copy of this collection of verses for young children, composed by one of the most prolific Soviet children's poets, and illustrated by one of the most prolific of Soviet children's artists. The tales tell of the lives of a selection of farm and wild animals, including a calf, a foal, a fox, a wolf-cub and the little bear of the title.