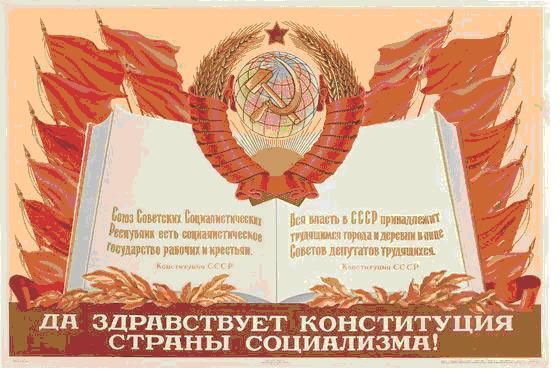 GANF, Iulii Abramovich, and P. PISKUNOV, editor.
Да здравствует конституция страны социализма! [Long live the constitution of the Socialist nation!]
Moscow, Gosudarstvennoe izdatel'stvo izobrazitel'nogo iskusstva, 1953.
Lithograph in colour, 32.8 x 22 inches (83.3 x 55.8 cm); linen backed; one instance of minor dust-soiling.
£700 + VAT

Approximately:
US $872
€788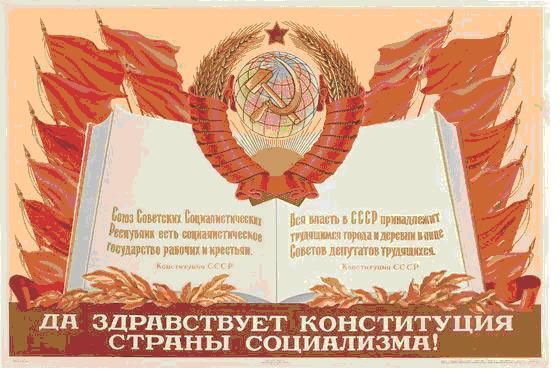 Added to your basket:
Да здравствует конституция страны социализма! [Long live the constitution of the Socialist nation!]
Typically Soviet poster illustrated by graphic artist Iuli Ganf, whose satirical work was published in magazines and newspapers such as Krokodil.

"He participated in the seventh exhibition of the group L'Araignée (The Spider) at the Galerie Devambe in Paris in 1925 and was included in the major exhibition in Moscow in 1927 marking the tenth anniversary of the Revolution" (Milner, J. A dictionary of Russian and Soviet artists 1420-1970, p. 157).

The quotes from the constitution read: The Union of Soviet Socialist Republics is a socialist government of labourers and peasants; All power in the USSR belongs to the labourers of town and countryside, who are represented by the Soviets of workers' delegates.

See King, D. Red star over Russia, p. 336.
You may also be interested in...
THE BUTTERFLY SUITE DALI, Salvador.
Roussillon. French Railways.
Further butterfly-interspersed surrealism for SNCF, this time for the Roussillon
region, featuring a stylised cross of Languedoc above a beach scene against a
mountainous backdrop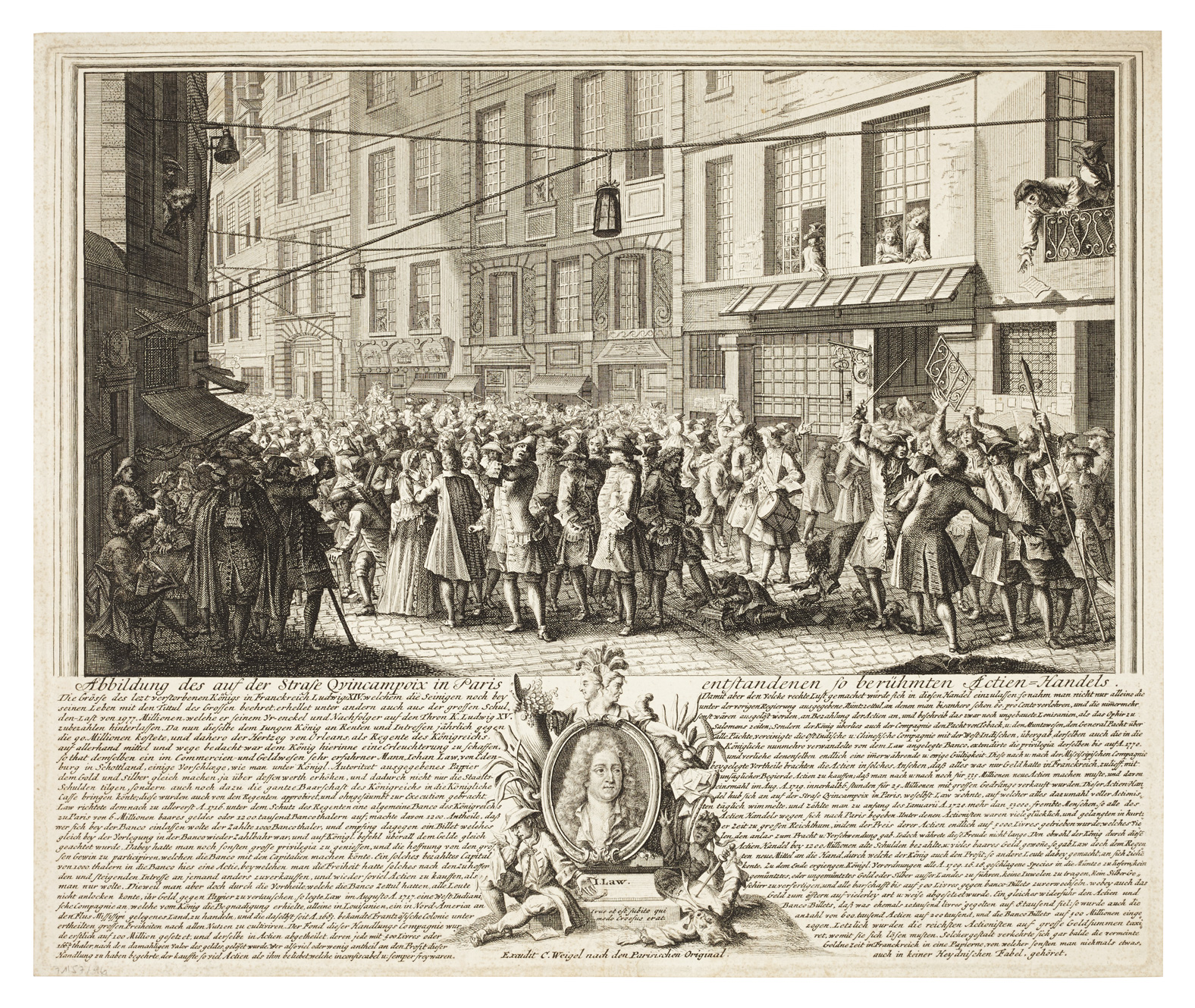 [LAW, John.]
Abbildung des auf der Strasse Quincampoix in Paris entstandenen so berühmten Actien-Handel. Excudit C. Weigel nach den Parisischen Original...
This engraving is a German version of 'Rue Quinquempoix en l'Année 1720'(BM Catalogue 1655). It gives a view, in angular perspective, of the Rue Quinquempoix, Paris, with crowds of persons assembled there during the share mania of the Mississippi, South Sea, and other schemes which bubbled in the financial atmosphere created by John Law of Lauriston.