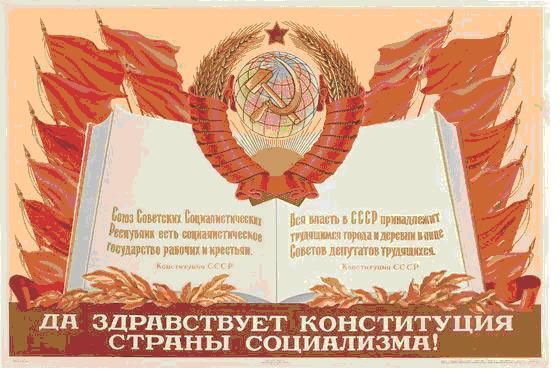 GANF, Iulii Abramovich, and P. PISKUNOV, editor.
Да здравствует конституция страны социализма! [Long live the constitution of the Socialist nation!]
Moscow, Gosudarstvennoe izdatel'stvo izobrazitel'nogo iskusstva, 1953.
Lithograph in colour, 32.8 x 22 inches (83.3 x 55.8 cm); linen backed; one instance of minor dust-soiling.
£700 + VAT

Approximately:
US $965
€826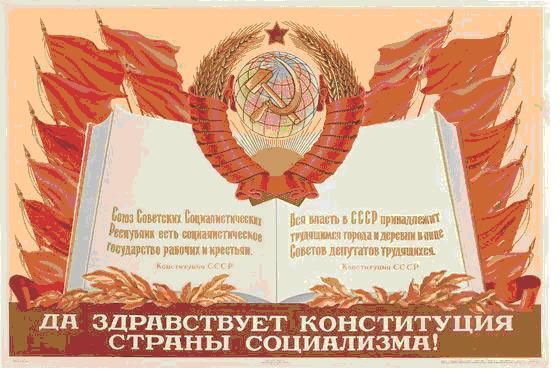 Added to your basket:
Да здравствует конституция страны социализма! [Long live the constitution of the Socialist nation!]
Typically Soviet poster illustrated by graphic artist Iuli Ganf, whose satirical work was published in magazines and newspapers such as Krokodil.

"He participated in the seventh exhibition of the group L'Araignée (The Spider) at the Galerie Devambe in Paris in 1925 and was included in the major exhibition in Moscow in 1927 marking the tenth anniversary of the Revolution" (Milner, J., A dictionary of Russian and Soviet artists 1420-1970, p. 157).

The quotes from the constitution read: The Union of Soviet Socialist Republics is a socialist government of labourers and peasants; All power in the USSR belongs to the labourers of town and countryside, who are represented by the Soviets of workers' delegates.

See King, D., Red star over Russia, p. 336.
You may also be interested in...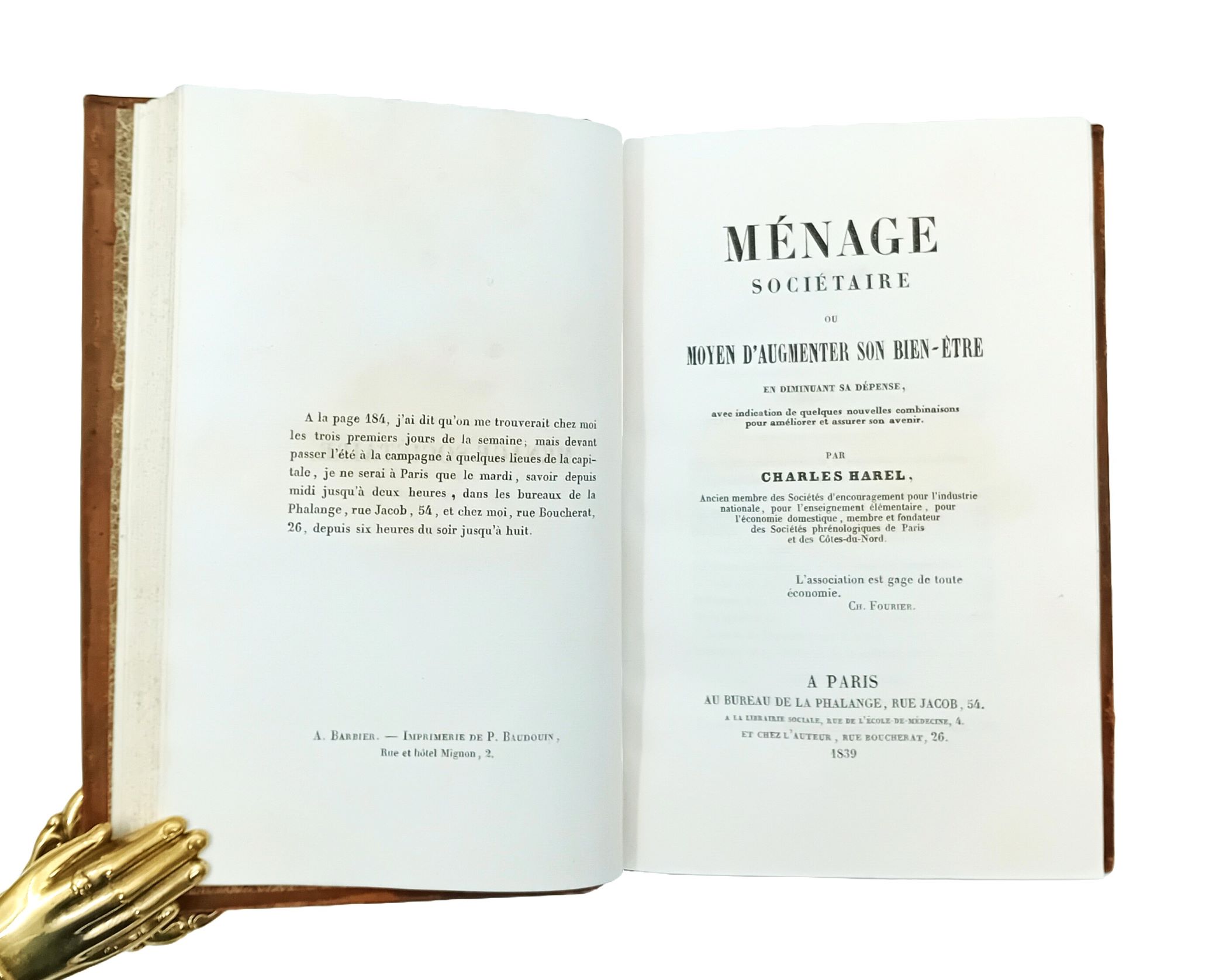 A SAMMELBAND ON PEACEINCLUDING RARE PAMPHLET ON WILLIAM PENN AND WILBERFORCEAND A RARE UTOPIA BY A HAREL, Charles.
Ménage sociétaire ou Moyen d'augmenter son bien-être en diminuant sa dépense, avec indication de quelques nouvelles combinaisons pour améliorer et assurer son avenir.
1. First edition of this work by the entrepreneur and inventor Charles Harel (1771-1852), a friend and disciple of Charles Fourier's. This plan describes Harel's project for the founding of a community of 200 celibates: a utopia of communal life detailing rules ('love', 'the library'etc.) and practical advice (the influence of specific foods, magnetism, exercise). It is accompanied by a facsimile of an autograph letter from Charles Fourier to Harel.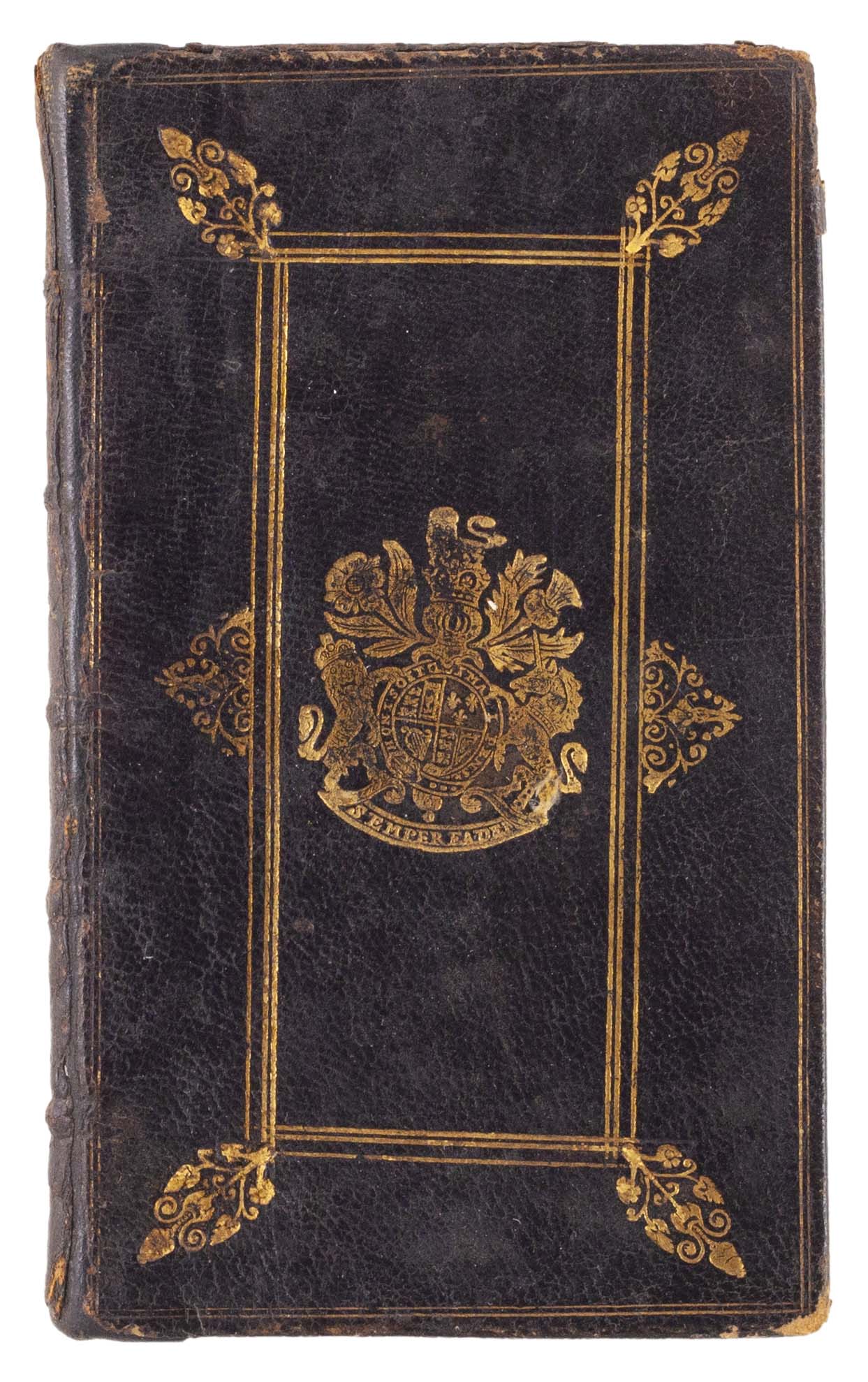 [TREASON.]
A Collection of the several Statutes and Parts of Statutes now in Force relating to High Treason and Misprision of High Treason.
First edition, published shortly after the Treason Act 1708, in its contemporary binding. Issued following the revision of laws relating to high treason following the Union of 1707, the texts were printed by the printers to Queen Anne and are often found in black morocco bindings to this design, with her arms blocked on each board. The tools used for the corner-pieces, however, vary between copies.