GANTT, Henry Laurence.
Travail, Salaires et Bénéfices … Introduction par C. Bertrand Thompson avec 17 figures et diagrammes hors texte …
Paris, Payot, 1921.
8vo, pp. 214 + [10] advertisements; leaves lightly browned; original publisher's wrappers.
£80

Approximately:
US $100
€89
Added to your basket:
Travail, Salaires et Bénéfices … Introduction par C. Bertrand Thompson avec 17 figures et diagrammes hors texte …
First edition in French, translated from the second American edition of Gantt's Work, Wages and Profits (1916).
You may also be interested in...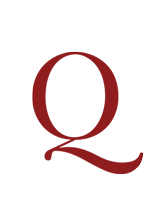 GEORGE, Henry.
A perplexed philosopher, being an Examination of Mr. Herbert Spencer's various Utterances on the Land Question, with some incidental Reference to his synthetic Philosophy.
First edition of George's examination of Spencer's stance on the land question. Asking the reader 'to judge for himself Mr. Spencer's own public declarations' (p. 8), the political economist, popular orator, and politician Henry George (1839-1897) dismantles the arguments of the British liberal theorist Herbert Spencer (1820-1903) to promote his radical views on land redistribution: 'George wanted radical redistribution but without revolution. He pioneered the idea that taxation, properly crafted, can redistribute wealth without damage to the market. His influence on Fabianism was early and wide; also on American reformers like Tom L. Johnson, Upton Sinclair, John R. Commons and Norman Thomas. The modern "mixed economy" is in the Georgist spirit of reform within traditional forms' (Palgrave II, p. 515).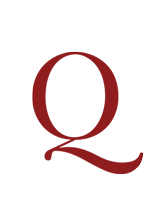 SHIP MONEY AND THE GREAT SEAL PRYNNE, William.
An humble remonstrance against the tax of ship-money lately imposed: laying open the illegality, injustice, abuses, and inconveniences thereof. Written by William Prynne during his imprisonment in the Tower of London, to free his country from that heavy tax; and then communicated to some special friends in writing. Since that printed without his privity, by an imperfect copy, an. 1641, so full of non-sense errors, and mistakes almost in every line, as makes it altogether useless, yea ridiculous: but now set out by a true copy, agreeing with the original; to right the author, and promote the publique good. Together with some briefe observations touching the Great Seale of England.
First authorised edition, after the 'nonsensical, useless, yea ridiculous' printing of 1641, of this polemic against the ship tax imposed by Charles II in 1634, by the prolific puritan pamphleteer, lawyer, and later Bath MP William Prynne (c.1600-1669), composed while confined to the Tower of London, and smuggled out by a friendly gaoler. This is accompanied by an example of his antiquarian interests, which, though mentioned on the title, in fact appeared later in the year and is often not present. The opening of the great seale of England describes the history of the Great Seal, its importance in guaranteeing state documents, and the role of the Lord Chancellor as keeper of the seal.

ESTC: R212529 and R234376; this is the variant noted by OCLC with the B quire signed "F", designed to be bound with the first work.