'ABOUT TO STEP FIRMLY INTO THE PAGES OF HISTORY'
GARCÍA LORCA, Federico (1898-1936).
Autograph postcard, signed 'Federico', addressed to his parents.
Valladolid, 7 April [1926].
Postcard, 140 x 87 mm, written on the reverse in red ink, in Spanish, 12 lines + signature and address panel; postmark from Valladolid, lacking stamp.
£7500

Approximately:
US $10496
€8550
An autograph postcard from Lorca to his parents, sent from Valladolid on the eve of his celebrated poetry reading there in April 1926 at the instigation of Jorge Guillén – an important landmark in the advance of Lorca's growing celebrity throughout Spain.

'Queridisimos padres: Estoy ya en Valladolid muy bien invitado por el Ateneo. Mañana leo presentado por Jorge Guillén el catedratico y mi gran amigo que vive aqui …'

As Ian Gibson recounts in his biography Federico García Lorca: A Life (London & Boston, 1989): 'On 8 April Lorca was in the Castilian city of Valladolid… to give a poetry reading to the Arts Club. He was introduced by Jorge Guillén, Professor of Literature at the University, with whom he had been corresponding regularly since 1925 and whose poetry and critical acumen he much admired. Guillén's introductory address was no improvisation but, rather, a considered appraisal of Lorca's poetic genius. Read now it can be seen to be a text of extraordinary power and intuition. That the audience was about to hear a "great poet" Guillén had no doubt, nor that one of Lorca's most outstanding strengths was his ability to throw bridges across the gap normally separating poetry for a select minority from poetry for a wide public. "This is the great secret of Federico García Lorca," Guillén insisted. "His poetry, at once traditional and highly novel, while always of the highest quality, demands public recitation in order fully to be itself. (Another lost tradition.) And the public understands it and likes it – very much indeed." … "Some day," he concluded, "we shall be able to say: we perceived in Federico García Lorca the famous poet that he was to become."

'The recital was a huge success … Valladolid's leading newspaper, El Norte de Castilla, which had an excellent literary page, reproduced Guillén's introduction in full and published a rave notice of the recital. Lorca had read poems from his three "forthcoming books" (Songs, Poem of Cante Jondo and Suites) and also, it seems, an extract or extracts from Ode to Salvador Dalí. News of the triumphant evening quickly reached Granada, where El Defensor, always alert to the progress of the local prodigy, printed Guillén's text and proudly commented on Lorca's growing fame' (pp. 162-3).

Apparently unpublished.
You may also be interested in...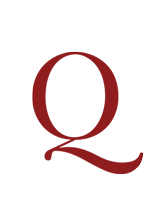 CAMPANELLA, Tommaso.
A discourse touching the Spanish monarchy. Wherein we have a political glasse representing each particular country, province, kingdome, and empire of the world, with wayes of government by which they may be kept in obedience. As also, the causes of the rise and fall of each kingdom and empire . . . Newly translated into English, according to the third edition of this book in Latine.
First edition in English. The translator's preface to the reader is unsigned, but the translation is usually attributed to Edward Chilmead (see Oxford DNB). He explains that he could not discover in which language the Discourse was originally written in, but that the recent [1653] Latin edition published by Elzevier at Amsterdam was the third and claimed to correct the corruptions in 'the two former editions'. Gibson notes that it was first printed in German, translated from an Italian manuscript, in 1620.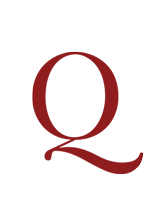 MAQUETTE BY JEANINE FRICKER FRICKER, Bernard.
Autograph working manuscript of a collection of essays and pensées entitled 'La Marche du Jeu'.
An extraordinary, unique production, with seven long, unpublished observational essays by Fricker on the post-war Parisian art world, including long discussions of the work of Francis Picabia, Marcel Duchamp, and Blaise Cendrars; assembled in hand-decorated chemises and a folding box designed by his sister Jeanine Fricker, one of the leading lights of modern French book design.