'ABOUT TO STEP FIRMLY INTO THE PAGES OF HISTORY'
GARCÍA LORCA, Federico (1898-1936).
Autograph postcard, signed 'Federico', addressed to his parents.
Valladolid, 7 April [1926].
Postcard, 140 x 87 mm, written on the reverse in red ink, in Spanish, 12 lines + signature and address panel; postmark from Valladolid, lacking stamp.
£7500

Approximately:
US $9175
€8692
Added to your basket:
Autograph postcard, signed 'Federico', addressed to his parents.
An autograph postcard from Lorca to his parents, sent from Valladolid on the eve of his celebrated poetry reading there in April 1926 at the instigation of Jorge Guillén – an important landmark in the advance of Lorca's growing celebrity throughout Spain.

'Queridisimos padres: Estoy ya en Valladolid muy bien invitado por el Ateneo. Mañana leo presentado por Jorge Guillén el catedratico y mi gran amigo que vive aqui …'

As Ian Gibson recounts in his biography Federico García Lorca: A Life (London & Boston, 1989): 'On 8 April Lorca was in the Castilian city of Valladolid… to give a poetry reading to the Arts Club. He was introduced by Jorge Guillén, Professor of Literature at the University, with whom he had been corresponding regularly since 1925 and whose poetry and critical acumen he much admired. Guillén's introductory address was no improvisation but, rather, a considered appraisal of Lorca's poetic genius. Read now it can be seen to be a text of extraordinary power and intuition. That the audience was about to hear a "great poet" Guillén had no doubt, nor that one of Lorca's most outstanding strengths was his ability to throw bridges across the gap normally separating poetry for a select minority from poetry for a wide public. "This is the great secret of Federico García Lorca," Guillén insisted. "His poetry, at once traditional and highly novel, while always of the highest quality, demands public recitation in order fully to be itself. (Another lost tradition.) And the public understands it and likes it – very much indeed." … "Some day," he concluded, "we shall be able to say: we perceived in Federico García Lorca the famous poet that he was to become."

'The recital was a huge success … Valladolid's leading newspaper, El Norte de Castilla, which had an excellent literary page, reproduced Guillén's introduction in full and published a rave notice of the recital. Lorca had read poems from his three "forthcoming books" (Songs, Poem of Cante Jondo and Suites) and also, it seems, an extract or extracts from Ode to Salvador Dalí. News of the triumphant evening quickly reached Granada, where El Defensor, always alert to the progress of the local prodigy, printed Guillén's text and proudly commented on Lorca's growing fame' (pp. 162-3).

Apparently unpublished.
You may also be interested in...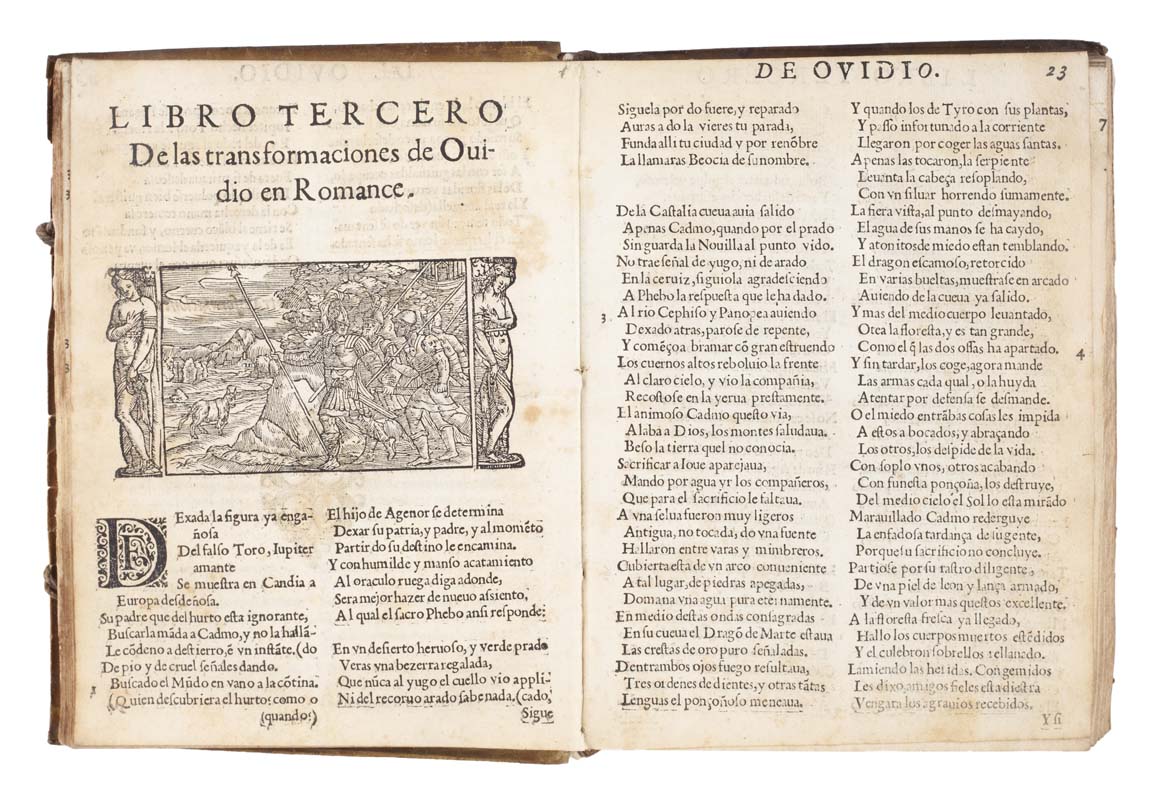 OVID IN THE AGE OF CERVANTES OVIDIUS Naso, Publius, and Pedro Sánchez de VIANA (transl. and ed.).
Las transformaciones. [issued with:] Anotaciones sobre los quinze libros de las Transformaciones.
First edition, a copy of notable provenance, of perhaps the most successful early Spanish translation of Ovid's Metamorphoses, by Pedro Sánchez de Viana (1545–1616), published along with his substantial commentary. In the age of Cervantes (another master of literary transformations), Ovid exerted wide and lasting influence on Spanish literature, uniquely able, among the Latin poets, to echo and clothe in myth and beauty the ambitions and anxieties of a generation of poets caught in a world of deep change. The re-elaboration of themes such as madness, desire, doubt, and self-knowledge in Cervantes and his contemporaries rely on Ovid's imagery and language, and de Viana's translation proved an important cultural transposition. Set out in hendecasyllables in alternate rhyme, the text itself is vivid and memorable. It is the commentary, however, which especially commands attention: sources for interpretation range from classical writers to Medieval scholastics, to more recent philologists including Hebrew and Spanish thinkers; but this already considerable feat is crowned by de Viana's attention for literary emulation over mere exegesis, and by his wholly humanistic rejection of moralizing interpretations (which had been ubiquitous up until his generation) in favour of providing readers with tools to develop own views.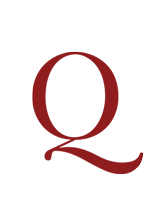 UNPUBLISHED REQUIEM MASS IN MEMORY OF HAYDN VERHEYEN, Pierre Emmanuel.
Requiem mass in C minor.
A very grand unpublished Requiem mass by the Flemish composer and singer Pierre Emmanuel Verheyen (1750–1819). Although not so indicated, this must be the Requiem mass dedicated to Haydn which Verheyen, a devoted follower, is known to have written following Haydn's death in 1809 and which was first performed in St. Nicholas's church, Ghent, on 9 April 1810. The Requiem was also apparently performed again at Bruges in 1814 by 72 musicians. Fétis, referring to Verheyen's sacred works, describes it as 'un de ses plus beaux ouvrages en ce genre'.