GASPERINI, Oreste.
Ente radio rurale radioprogramma scolasico n. 55 del 26 febbraio 1938 XVI ore 10:30: Come si diventa aviatori.
Rome, Tumminelli & Co., 1938.
Lithograph in colour, 31¾ x 43½ in (80.5 x 111 cm); vibrant colour, photographic reproductions, minor folds visible through centre; linen backed; rare, very fine.
£450

Approximately:
US $580
€536
Added to your basket:
Ente radio rurale radioprogramma scolasico n. 55 del 26 febbraio 1938 XVI ore 10:30: Come si diventa aviatori.
The Rural Radio Organization (EER) was instrumental in bringing political and cultural propaganda to rural communities during the Ventennio. It did so by launching a series of campaigns highlighting Italian military achievements, the technological advancements of modern warfare, historical programming as well as cultural programming that supported the imperial aspirations of the Fascist regime. Many such programmes were specifically produced for children and, with the added advantage of bypassing schools and teachers, the EER could directly influence the younger generation with ideals of nationalism and collective identity. This emphasis on national unity over regionalism, coupled with the focus on glorification of Italian history inevitably led to the Fascist concept of cultural strength and the dangers of foreign powers. Toward the end of the 1930s, as Hitler grew in power and the Italo-German alliance began to favour Germany, the EER's educational broadcasts strategically heightened its message against foreign governments and turned further towards the uniform advertisement of Italy's unity and superiority.
You may also be interested in...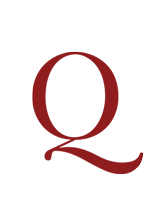 PARETO, Vilfredo.
Trasformazione della Democrazia.
First collected edition of four articles originally published in the Rivista di Milano between 5 May and 20 July 1920: 'Generalità', 'Sgretolamento della Sovranità centrale', 'Il Ciclo plutocratico', and 'I Sentimenti', with an appendix in which Pareto relates the pieces to the theory set out in his Trattato di Sociologia (1916). Along with the articles collected in Fatti e Teorie (1920), these represent the application, with some adaptation, of his major sociological ideas to history and contemporary development. They are an important source for his political ideas at the end of his life, when he engaged, ambiguously, with Fascism. See Placido Bucolo, The Other Pareto, pp. 248–53.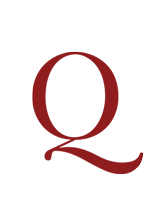 PECCHIO, Giuseppe.
Storia della economia pubblica in Italia, ossia epilogo critico degli economisti italiani, preceduto da un' introduzione …
Third edition (first, Lugano, 1829) of a companion piece to Custodi's monumental Scrittori classici italiani di economia politica, published in 50 volumes, 1803–16. With this work Pecchio supplies a biographical account of each author, as well as a historical introduction, chapters devoted to the Tuscan and the Neapolitan schools, and one chapter on the economic reforms of the eighteenth century. 'Though written with a strong national bias, it may on the whole be reckoned a pretty fair, as well as a rapid and spirited, sketch of the works of the Italian economists' (McCulloch, p. 31).