GASPERINI, Oreste.
Ente radio rurale radioprogramma scolasico n. 55 del 26 febbraio 1938 XVI ore 10:30: Come si diventa aviatori.
Rome, Tumminelli & Co., 1938.
Lithograph in colour, 31¾ x 43½ in (80.5 x 111 cm); vibrant colour, photographic reproductions, minor folds visible through centre; linen backed; rare, very fine.
£450

Approximately:
US $590
€503
The Rural Radio Organization (EER) was instrumental in bringing political and cultural propaganda to rural communities during the Ventennio. It did so by launching a series of campaigns highlighting Italian military achievements, the technological advancements of modern warfare, historical programming as well as cultural programming that supported the imperial aspirations of the Fascist regime. Many such programmes were specifically produced for children and, with the added advantage of bypassing schools and teachers, the EER could directly influence the younger generation with ideals of nationalism and collective identity. This emphasis on national unity over regionalism, coupled with the focus on glorification of Italian history inevitably led to the Fascist concept of cultural strength and the dangers of foreign powers. Toward the end of the 1930s, as Hitler grew in power and the Italo-German alliance began to favour Germany, the EER's educational broadcasts strategically heightened its message against foreign governments and turned further towards the uniform advertisement of Italy's unity and superiority.
You may also be interested in...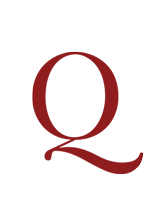 'THE BOOKSELLERS GROW RICHWITHOUT UNDERSTANDING THE BOOKS THEY SELL' LETTERS ON THE FRENCH NATION
: by a Sicilian Gentleman resident in Paris, to his Friend in his own Country. Containing an useful and impartial Critique on that City, and the French Nation. Translated from the Original.
First edition of this translation, very rare, of a work first printed in French in Paris in 1700 (see below) and, in a different translation, in English in 1704 as An agreeable Criticism of the City of Paris.
MUSSI, Antonio.
Disegno di lezioni e di ricerche sulla lingua ebraica. Prefazione recitata nella adunanza della R. Università di Pavia ildi xxi di Marzo l'a mdccxcii da Antonio Mussi sacerd. obl. della congr. de SS. Ambr. e Carlo R. Prof. di teol. dogm. e di lingua ebr. Aggiuntari la versione del I. Cantico di Mose dall' ebr. in versi ital., e lat., con note.
First edition of this rare history of the Hebrew language. Including a preface delivered as a lecture at the University of Pavia, the first part of the work discusses Hebrew grammar, noting its consanguinity with other Eastern languages, including Greek, Syriac, Ethiopic and Arabic. Choosing standard Latin phrases, Mussi discusses the points of grammar involved in their translation into (transliterated) Hebrew. The remainder of the work comprises the first song of Moses in Hebrew with a parallel Italian verse translation, followed by a further translation into Latin verse, and an extensive commentary which draws on other Semitic languages.

Antonio Mussi (1751-1810) was Professor of Oriental Languages at Padua University and director of the Ambrosian Library.