GAY, John.
Achilles. An Opera. As it is perform'd at the Theatre-Royal in Covent Garden ... with the Musick prefix'd to each Song.
London: Printed for J. Watts ... 1733.
8vo., pp. [8], 68, [4], with the half-title and two leaves of advertisements at the end; browned due to paper quality, but a good copy in mottled calf by Rivière, joints reinforced.
£400

Approximately:
US $559
€453
First edition of Gay's last ballad opera; he was arranging for its production at the time of his death. The work is a farcical burlesque of classical myth, in which Achilles, dressed as a woman, is admitted to the court of Lycomedes, who falls in love with him while he in turn is trying to woo Deidamia. The sly Ulysses unravels the confusion in the end. There are 54 songs, and an element of political satire, reflected in the contemporary 'key', Achilles dissected.
You may also be interested in...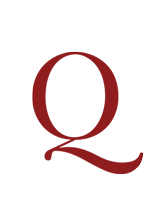 WILLIS, George Brandor.
View of Bayonne, taken from the sand hills on the left of the Adour, when occupied by the British forces on the 12 of March 1814, by Lieutenant George B. Willis, of the Royal Artillery. Dedicated with permission to the Rt. Hon. Earl Mulgrave, Master General of the Ordnance, &c. &c. &c. This print is intended to commemorate the illustrious return of Field Marshal the Duke of Wellington, and that proud period, when after a glorious career of victory, and the deliverance of Spain and Portugal by British valour and perseverance, the English standard was planted before the walls of Bayonne, and the legitimate sovereign of France recalled to add his seal to the general peace of Europe!
On his return from the Peninsular campaign, Wellington first took his seat in the House of Lords and was officially welcomed by the Queen at Buckingham House on 28 June, four days after the publication of this tribute by Edward Orme.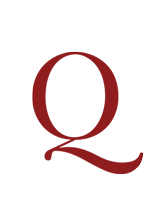 POSTLETHWAYT, Malachy.
Great-Britain's true system: wherein is clearly shewn, I. That an increase of the public debts and taxes must, in a few years, prove the ruin of the monied, the trading, and the landed interests. II. The necessity of raising the supplies to carry on the war, within the year. II. That such a design, however seemingly difficult, is very practicable: with a sketch of various schemes for that purpose. IV. An expedient which will support the public credit, in all times of public distress and danger. To which is prefixed, an introduction, relative to the forming a new plan of British politicks, with respect to our foreign affairs, and our connections on the continent. …
First edition of the last published work of that eighteenth-century British Mercantilist 'whose vision was undiluted by vestiges of humanitarism', most famous for his Universal Dictionary of Trade and Commerce (1751-1755), which was twenty years in the making (The New Palgrave).