REMBRANDT AND RUBENS
GERSAINT, Edme.
Catalogue raisonné de toutes les pieces qui forment l'oeuvre de Rembrandt … avec le augmentations nécessaires par le Sieurs Helle & Glomy.
Paris, chez Hochereau, 1751.
£1400

Approximately:
US $1829
€1571
YVER, Pierre. Supplement au catalogue raisonné de M.M. Gersaint, Helle & Glomy de toutes les pieces qui forment l'oeuvre de Rembrandt. Amsterdam, chez Pierre Yver, Marchand de Tableaux & d'Estampes, 1756.

(Bound with:)

HECQUET, R. Catalogue des estampes gravées d'après Rubens, auquel on a joint l'Oeuvre de Jordaens, & celle de Visscher avec un secret pour blancher les estampes ... Paris, chez Briasson … Charles-Antoine Jombert, 1751.

3 works bound in two vols., 8vo, (1) pp. xxxii, 326, [2], with finely etched frontispiece portrait after Rembrandt; (2) pp. viii, 187, [13]; (3) pp. [1], iii, [1], iii-xi, 132, 44, [8]; French contemporary mottled calf (not uniform), gilt spines, red stained edges.

First edition of the first systematic catalogue of Rembrandt's etchings written by the distinguished Parisian connoisseur and art dealer Gersaint. The catalogue is still consulted today, offering a wealth of information on the quality and appearance of the prints, their states, and their rarity in the 18th century art market. Gersaint described 314 prints. Appended here is the important supplement, written by the print dealer Pierre Yver five years later.

First edition: the first catalogue of Rubens' engraved book illustrations.
You may also be interested in...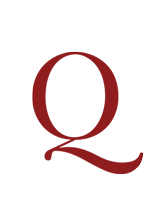 [VILLAMENA, Francesco].
A street fight in Rome. A fan leaf drawing.
A fine fan leaf drawing, Italian school, late 18th century, copied from a print by Francesco Villamena of c. 1601. It depicts a street fight between Spanish and French factions in Rome with a view of the villa Mattei in the background. The original copper engraving by Villamena was dedicated to the patron of the arts, Cardinal Mattei. The drawing captures the dynamic energy of the fighting men.
RUSSELL, John.
Elements of painting with crayons. The second edition, with additions.
Second corrected and enlarged edition of the most comprehensive contemporary record of pastel technique in Great Britain.