GIACOMETTI'S HEADS
[GIACOMETTI, Alberto, illustrator.] BATAILLE, Georges.
Histoire de rats (journal de Dianus) avec trois eaux-fortes d'Alberto Giacometti.
Paris, Éditions de Minuit, 1947.
Small 4to, pp. 105, [1 (blank)], [2], [4 (blank)], with 3 etchings by Giacometti; an excellent copy, mostly unopened, in publisher's grey wrappers, printed in black and white; very light rubbing at extremities; sticker numbered '773' to preliminary blank.
£2750

Approximately:
US $3582
€3055
Added to your basket:
Histoire de rats (journal de Dianus) avec trois eaux-fortes d'Alberto Giacometti.
First edition, limited to 200 copies, this numbered 97 of 160 copies on papier vélin teinté de Rives, with three original etchings by Alberto Giacometti.

The Swiss sculptor, painter, and printmaker Alberto Giacometti (1901–1966) is undoubtedly one of the greatest artists of the twentieth century. Giacometti inherited his passion for art and printmaking from his father Giovanni, an accomplished Post-Impressionist artist. Although nowadays best known for his sculptures, Giacometti experimented throughout his life with a variety of printing techniques, including etching, engraving, aquatint and lithography.

A former librarian of the Bibliothèque Nationale and the editor of the subversive Surrealist Documents, Georges Bataille (1897–1962) was an opponent of André Breton and among the principal supporter of Giacometti's return to figurative art. In 1947 Bataille invited Giacometti 'to illustrate his latest book, a semiautobiographical novel called A Story of Rats. […] The book's main characters are illustrated by Giacometti and are all recognizable in his straightforward sketches of the men's heads and the woman's bust: Bataille is the gaunt, physically ill, masochistic, and lustful hero named D.; Diane Kotchoubey, soon to be Bataille's wife, is his beautiful, uninhibited aristocratic lover B.; A., an ascetic priest stimulated by sadistic activities, either represents another aspect of Bataille or is Alexander Kojève, the Russian intellectual who was Bataille's philosopher mentor. The story line takes the hero, his lover, and his priestly alter ego through a series of erotic adventures, which include sadomasochistic sex, near-death experiences, memories of torture, and sexual release while a rat is stabbed to death' (Laurie Wilson, Alberto Giacometti: Myth, Magic, and the Man, New Haven and London, Yale University Press, 2003, p. 226).

The three etchings included in Histoire des rats illustrate a recurrent theme in Giacometti's artistic production: 'The issue of the human head was the central subject of Giacometti's research throughout his life, as well as the reason for his exclusion of the Surrealist group in 1935. In that year, the representation of a head, which seemed to be a common-or-garden subject, was, for him, far from being resolved. The head and, above all, the eyes are the core of the human being and of life, whose mystery fascinated him' (Fondation Giacometti).

Lust 81–83.
You may also be interested in...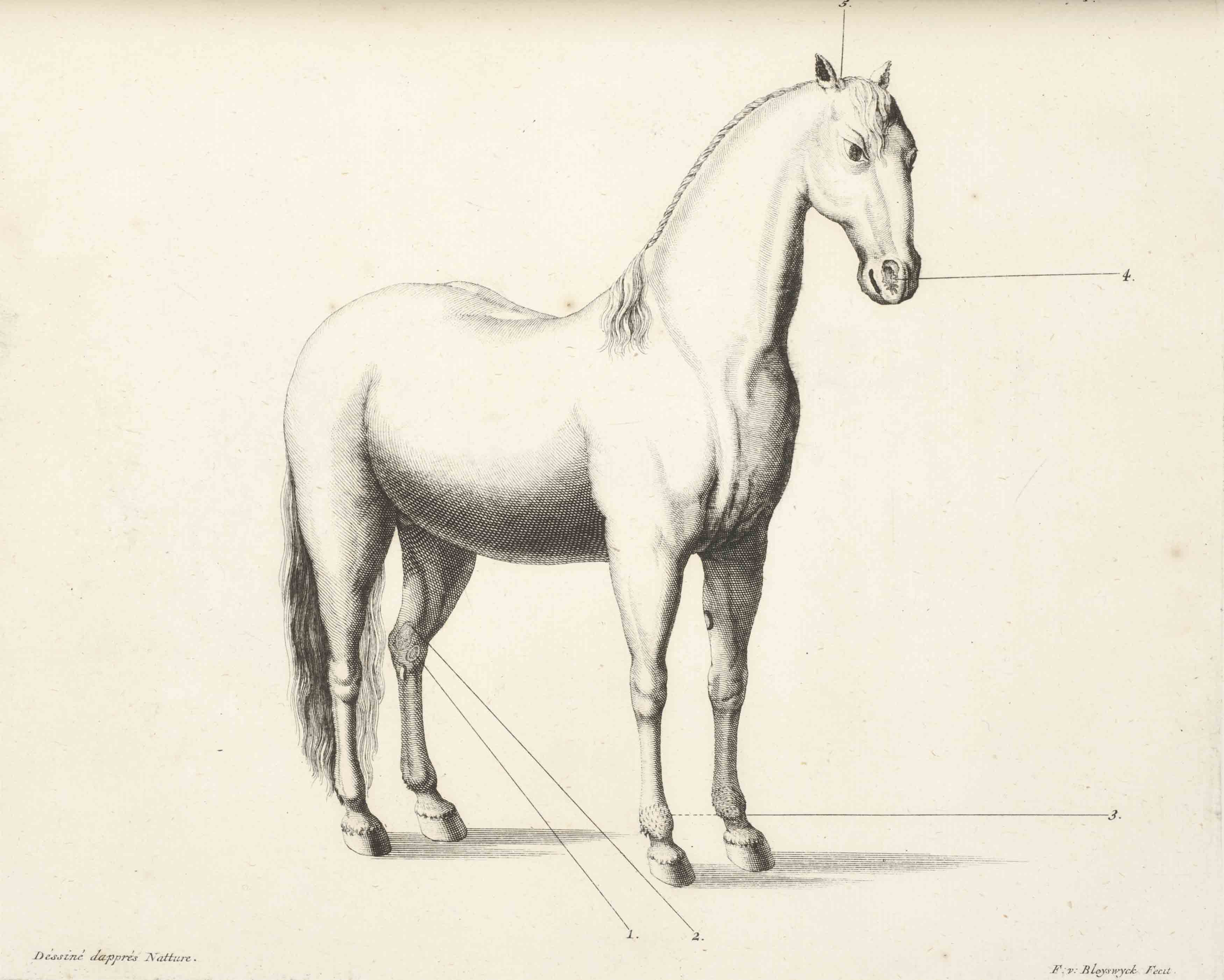 SAUNIER, Jean de, and Gaspard de SAUNIER.
La parfaite connoissance des chevaux, leur anatomie, leurs bonnes & mauvaises qualitez, leurs maladies & les remedes qui y conviennent.
First edition of Gaspard de Saunier's most important work, the only one published during his lifetime. Gaspard de Saunier (1663 - 1748) established his reputation with the foundation of his equestrian academy at Leiden in 1707 and as riding master to the university there, having previously served as equerry to several notable nobles in France and practised at the French royal stables with his father, Jean de Saunier, 'inspecteur de la grande écurie du roi', who is credited by Gaspard as the original author of the text.
TALES OF LOVERS [BOLEYN, Anne, et al.]
'Amori stravaganti per avvertenza d'amici raccolti dal Co.te Gio. Batta. Raimondo de Silva'.
A fascinating manuscript compendium of cautionary tales of famous lovers and love affairs in the courts of Europe in the sixteenth and seventeenth centuries, compiled by the Italian count Giovanni Battista Raimondo de Silva, and formerly in the possession of the great manuscript collector Sir Thomas Phillipps (1792-1872).