GICHTEL, Johann Georg and Johann Georg GRABER.
Eine kurtze Eröfnung und Anweisung der dreyen Principien und Welten im Menschen. In unterschiedlichen Figuren vorgestellet: Wie und wo eigentlich ihre Centra im innern Menschen stehen; Gleich sie der Autor selbst im Göttlichen Schauen in sich gefunden, und gegenwärtig in sich empfindet, schmecket und fühlet. Sampt einer Beschreibung der dreyerley Menschen, nach Art des in ihme herrschenden Principii oder Geistes ... Nebst einer Anweisung, was der Streit Michaels und des Drachens, auch was das wahre Bäten im Geist und Warheit sey ... Im Jahr Christi 1696.
[N. p.], 1723.
8vo, pp. 175, title printed in red and black, double-page engraved frontispiece, and three engraved plates (one double-page plate, and minimally shaved at upper margin); lightly browned; a fine copy in contemporary sheep backed boards.
£1900

Approximately:
US $2659
€2154
scarce first edition, published posthumously. 'When the Regensburg-born Gichtel (1638-1710) came to Holland, he was gripped by the spiritual movements of the mystical emigrants, who had been forced to leave Germany as a result of persecution by the Lutheran orthodoxy. In Amsterdam he also became acquainted with the works of Jacob Böhme, who appealed to him so strongly that he regarded his works in an even higher light than the Bible. Gichtel's most enduring service to the revered master is undoubtedly the first critical collective edition in 16 parts, for which he was active as editor, publisher, and occasionally even as printer.

'Gichtel's own works were shaped by Böhme, although Gichtel was also aware of the fact that he had to go one step beyond Böhme. For instance, he rejected marriage, because he took Böhme's idea about the original androgynous nature of man too literally, and thus regarded woman as a reversion of the original order of creation: "The world spirit lodges itself in woman and wants to gain control of the heart and mind." In the place of woman, Gichtel puts the heavenly virgin Sophia, who performs the spiritual marriage with the newly-born and enables the reintroduction of Melchizedekian priesthood' (500 Years of Gnosis in Europe p. 207).

Four of the engravings 'demonstrate the evolution of humankind from the spirit' (The Silent Language Exhibition, Bibliotheca Philosophica Hermetica, online).

500 Years of Gnosis in Europe 61b; see Caillet 4522 (1779 edition).

SW7
You may also be interested in...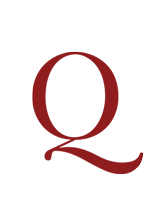 CHERTABLON, M. de.
La maniere de se bien preparer a la mort. Par des considerations sur la Cene, la Passion, et la Mort de Jesus-Christ, avec de très-belles estampes emblematiques.
First edition with the present text. Romeyn de Hooghe's fine series of engravings were first printed for David de la Vigne's Miroir de la bonne mort (Amsterdam or Antwerp, 1673). The artist was still working in 1700, but because the plates in this work are unsigned and several are reversed from the earlier versions or have other minor differences, they were most likely copied by another artist.
ONE OF 50 COPIES PARKER, Thomas Netherton.
Leaves out of the book of a country gentleman.
First and only edition of this very rare privately published compilation by Parker of his mostly unpublished farm and estate experiments and inventions. This copy with bold mss. presentation by Parker on the front cover: 'The Earl of Powis, From the Author'. The title-page informs that 'A hundred Copies only were published – 50 for distribution, and 50 for sale at 10s. each'.