GISBERT, Mateo.
Diccionario Español – Bagobo compuesto por el P. Mateo Gisbert de la Compañia de Jesús.
Manila, J. Marty, 1892.
8vo, pp. xvi, 188, [2, errata and blank]; Jesuit device to title; half-title partly detached, browned and a little brittle due to paper stock; good in later marbled wrappers; closed tear to upper cover, some loss at spine.
£350

Approximately:
US $470
€387
Added to your basket:
Diccionario Español – Bagobo compuesto por el P. Mateo Gisbert de la Compañia de Jesús.
First edition of this Spanish – Bagobo language dictionary, including a brief grammar, by the Jesuit missionary Mateo Gisbert, published just six years before Spanish rule in the Philippines was ended by the 1898 Treaty of Paris. Bagobo is a language of the southern Philippines spoken in the Davao del Sur province of the island of Mindanao. The Diccionario was the result of twelve years study by Gisbert among the Bagobo people. He refers in his prologue to the challenges facing missionaries in Mindanao due to 'la babélica confusión de lenguas que hablan sus habitantes'.

In addition to his linguistic and missionary activities, Gisbert was an accomplished mountaineer. In 1880 he participated in the first successful ascent of Mount Apo, the highest mountain in the Philippine Archipelago.

Only the British Library copy on COPAC.
You may also be interested in...
PRESERVING THE GILBERTESE LANGUAGE SABATIER, Ernest, Père.
Dictionnaire Gilbertin – Français.
Scarce first edition, the first complete description of the Gilbertese or Kiribati language. Sabatier (1886-1965) served as a Catholic missionary in the Gilbert Islands for over 50 years, arriving as a young man in 1912 and remaining there until his death. He earned a reputation as a linguist, ethnographer and historian whose knowledge of the Kiribati was unmatched among resident Europeans. His other publications include a poem in praise of Abemama, where he spent most of his active years, and Sous l'équateur du Pacifique: les iles Gilbert et la mission Catholique (1939).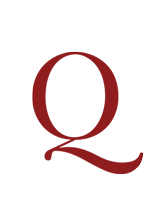 BARONE, Giuseppe.
IA-Z Pam, le baton du muet, (traduit du chinois)... extrait du muséon.
First separate edition, rare (apparently one other copy known), almost certainly printed for presentation, of this transliteration of a Chinese play with parallel French translation, which first appeared in the French journal Muséon. Barone's article seeks to introduce a French audience to the great compositions of Chinese literature, presenting the categories of history, mythology, and ethnology, extolling their importance in providing a detailed view into 'the private life of the Chinese'. The booklet outlines contemporary Chinomania, noting that across the world intellectuals seek to learn Chinese works by heart. Indeed, those lucky enough to have journeyed to China delight in the 'recitations so full of grace which they heard in the hotels and other public places'. Barone argues for the influence of Chinese literature on Western authors, even making an eccentric case for the influence of Chinese verse in Alexander Pope's translations of Homer, quoting in evidence one of the poet's entirely monosyllabic couplets.