GISBERT, Mateo.
Diccionario Español – Bagobo compuesto por el P. Mateo Gisbert de la Compañia de Jesús.
Manila, J. Marty, 1892.
8vo, pp. xvi, 188, [2, errata and blank]; Jesuit device to title; half-title partly detached, browned and a little brittle due to paper stock; good in later marbled wrappers; closed tear to upper cover, some loss at spine.
£350

Approximately:
US $424
€414
Added to your basket:
Diccionario Español – Bagobo compuesto por el P. Mateo Gisbert de la Compañia de Jesús.
First edition of this Spanish – Bagobo language dictionary, including a brief grammar, by the Jesuit missionary Mateo Gisbert, published just six years before Spanish rule in the Philippines was ended by the 1898 Treaty of Paris. Bagobo is a language of the southern Philippines spoken in the Davao del Sur province of the island of Mindanao. The Diccionario was the result of twelve years study by Gisbert among the Bagobo people. He refers in his prologue to the challenges facing missionaries in Mindanao due to 'la babélica confusión de lenguas que hablan sus habitantes'.

In addition to his linguistic and missionary activities, Gisbert was an accomplished mountaineer. In 1880 he participated in the first successful ascent of Mount Apo, the highest mountain in the Philippine Archipelago.

Only the British Library copy on COPAC.
You may also be interested in...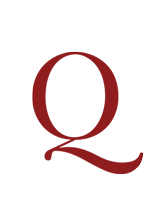 CERVANTES SAAVEDRA, Miguel de (Charles JARVIS, translator).
Don Quixote de La Mancha . . . Embellished with twenty-four highly finished engravings, from drawings designed expressly for this edition.
First edition with these plates, which are after drawings by the Scottish aquatint engraver and painter John Heaviside Clark (c. 1771–1863). 'They are well conceived and executed. The series, which was engraved for colouring, and is generally, but not always, found coloured, is now difficult to procure' (Ashbee). 'Río y Rico, excessively critic, considers these illustrations as very bad. For Givanel, they are revolutionary, a new and humorous way of understanding Cervantes' novel' (Cushing Memorial Library Cervantes Collection, online).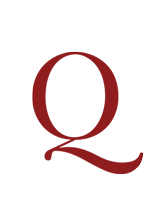 DRINKWATER, John [later John DRINKWATER BETHUNE].
A history of the late siege of Gibraltar. With a description and account of that garrison, from the earliest periods . . . . Fourth edition.
First published in 1785. The present edition prints the text of the corrected second edition (1786). 'In 1777, aged fifteen, Drinkwater [1762–1844] joined as ensign a regiment of volunteers raised in Manchester, at a time of indignant excitement produced by the news of General Burgoyne's surrender at Saratoga. The Manchester regiment or, more properly, the 72nd regiment or Royal Manchester volunteers, was not, however, sent to America, but to Gibraltar. The garrison was besieged in June 1779 by a Franco-Spanish force. Throughout the siege, which lasted until February 1783, Drinkwater kept a careful record of events. Thereafter the 72nd, in which he had become a captain, was ordered home and disbanded. From his memoranda Drinkwater compiled A history of the late siege of Gibraltar . . . dedicated by permission to the king. It went through four editions in four years' (Oxford DNB).