CONVERSATIONS WITH GOETHE
[GOETHE.] ECKERMANN, Johann Peter.
Razgovory Gete sobrannye Ekkermannom. Perevod s nemetskago D[mitriia] V[asil'evicha] Averkieva. Chast' pervaia [– vtoraia] [Conversations with Goethe, collected by Eckermann. Translated from the German by D[mitry] V[asilievich] Averkiev. First [– second] part].
St Petersburg, A. S. Suvorin, 1891.
2 vols., 8vo, pp. xix, [1], 358; [2], 416, xxvi; plus twelve pages of advertisements at the end of volume I, and sixteen pages at the end of volume II; slightly browned, titles a little spotted, a couple of short marginal tears, but generally a very good copy in the original light grey-blue publisher's cloth, blocked in black and lettered gilt (much rubbed away), bevelled edges, some light soiling and abrasion; prize label of Elizaveta Nikolaevna Popova of the Tambovskii Aleksandrinskii Institut for girls, dated 1892.
£1500

Approximately:
US $1968
€1677
Rare first edition in Russian of Eckermann's famous Gespräche mit Goethe (1836/48); a second edition followed in 1905.

A professor of English and German at the University of Jena, and later librarian at Weimar, Eckermann was Goethe's companion and unpaid secretary from 1823 until Goethe's death in 1832, and he actively assisted in the preparation of the definitive edition of his works, the Ausgabe letzter Hand. He records conversations with Goethe over the last nine years of his life, documenting the poet's thoughts about drama, poetry, music, painting, philosophy, prominent figures of the day, and much else. Nietzsche famously described the Gespräche mit Goethe as 'Das beste deutsche Buch, das es gibt'.

Not in OCLC; the Library of Congress has volume II only (volume I supplied from the second edition), and KVK shows a copy at the Anna Amalia Bibliothek, Weimar.

Goedeke IV/2, 503, η (second edition).
You may also be interested in...
HEMSTERHUIS, François.
Alexis ou De l'age d'or.
First edition, rare, of an influential work of pre-Romantic aesthetics. Alexis is one of four Platonic dialogues written by the Dutch philosopher François Hemsterhuis, and is one of his most important works. Although written in 1783 it did not appear in print until this edition of 1787, with a German edition appearing in the same year. 'In Alexis Hemsterhuis, perhaps influenced by contemporary German philosophy, presented for the first time his concept of the golden age and the harmonious development of the individual. He also introduced the notion of the value of poetical truth (truth discovered by the poet in moments of enthusiasm) … his thought was received with admiration and approval by representatives of the Sturm und Drang and romantic movements in philosophy' (Encyclopedia of Philosophy III, 474).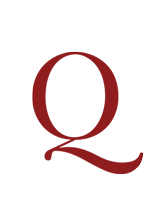 WORLD LITERATURE GOR'KII, Maxim, pseud. [i.e. Aleksei Maksimovich Peshkov].
Katalog izdatel'stva "Vsemirnaia Literatura" pri narodnom komissariate po prosveshcheniiu. V stupitel'naia stat'ia M. Gor'kogo. Catalogue des éditions de la "Littérature Mondiale" paraissant sous le patronnage du Commissariat de l'Instruction publique. Préface de M. Gorky.
A catalogue marking the launch of a series of popular editions of the classics of world literature by the publishing house 'Vsemirnaia Literatura' ('World Literature'), established by Gorky in 1919. Following a preface by Gorky, printed in Russian, French, English, and German, the catalogue lists works of French, English, American, German, Italian, Spanish, Portuguese, Swedish, Norwegian, and Danish literature published from the late 18th century to the present, or as the preface explains, between the French Revolution and the Russian Revolution. The works, listed in Russian and also in their original language, were to be published in a popular (student's) edition, and further ventures covering different countries and periods were also planned.