GOETHE, Johann Wolfgang von, and Carl Friedrich ZELTER.
Briefwechsel zwischen Goethe und Zelter in den Jahren 1796 bis 1832. Herausgegeben von Dr. Friedrich Wilhelm Riemer …
Berlin, Duncker & Humblot, 1833-34.
6 vols., 8vo, with 2 folding tables in vol. IV; closed tear to p. 213 in vol. IV; occasional light offsetting only; a very good set, uniformly bound in contemporary German half calf, flat spines decorated gilt, spine labels lettered gilt; vol. VI worn at head of spine, otherwise light wear only, upper corner of the front flyleaf in vol. V cut away.
£1800

Approximately:
US $2262
€2002
Added to your basket:
Briefwechsel zwischen Goethe und Zelter in den Jahren 1796 bis 1832. Herausgegeben von Dr. Friedrich Wilhelm Riemer …
First edition, printed on a superior paper to the regular issue, in an attractive and well-preserved contemporary binding.

Goethe was so captivated when he first heard a song by Carl Zelter in 1795 that he wrote his own poem for the music, and it was not long before the two were in touch and collaborating on other projects. It proved a firm and long-lasting friendship: the correspondence extends over 35 years, and Goethe said that he preferred Zelter's settings of his poems over those of any other composer. Both died, only weeks apart, in 1832.

Goethe chose the editor of the correspondence himself. Friedrich Wilhelm Riemer (1774–1845) had been private tutor to Goethe's son, August, and helped Eckermann edit the Ausgabe letzter Hand. His indexes here include personal names (i.a. Mendelssohn, Zelter's star pupil whom, aged 12, he took to meet Goethe in 1821), subjects, and particular pieces of art discussed in the letters.

Provenance: flyleaf of the first volume inscribed by the humanist Coburg teacher Ernst Ludwig Trompheller (1803–1879), indicating that he received this set from four of his pupils as a gift on 14 April 1834. After Trompheller's death, Ludwig Schemann (1852–1938), member of Wagner's Bayreuth circle.

Goedeke IV/2, 660, 1491a; Hagen 513; Wilpert/Gühring 159.
You may also be interested in...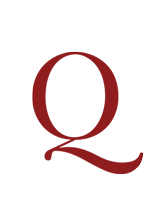 WEBER, Karl Maria Friedrich Ernst von.
Hinterlassene Schriften … Erster Band [Tonkünstlers Leben, eine Arabeske], Zweiter Band, Dritter und letzter Band. [Edited by Theodor Hell, pseudonym for Carl Gottfried Theodor Winkler].
First edition of Weber's work as novelist, critic, and music journalist; a second edition was published in 1850. The achievements Weber made in his short life (he died aged 39) tend to be overshadowed by the success of Der Freischütz (1821). But 'to view Weber's accomplishments primarily through the prism of Der Freischütz obscures the ways in which his career reflected various cultural and social cross-currents in the German-speaking world of his day … Weber learnt at a tender age the power of the press, and throughout his life he took up the pen for a variety of practical and idealistic reasons: as a source of income, to promote his own artistic activities and those of his own associates, to raise the level of critical discourse about music, to educate largely bourgeois audiences to an appreciation of "the good" and on occasion to express poetic urges' (New Grove).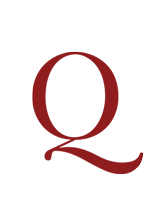 A MAJOR INFLUENCE ON KAFKA WALSER, Robert.
Der Gehülfe. Roman …
First edition, rare: the second of Robert Walser's three novels ('for my money his best book', Michael Hofmann), which charts the decline of a family. Hermann Hesse wrote: 'Although it is full of the atmosphere of the beginning of the century, this tale immediately wins us over with the timeless grace of its tone, with the delicately and spontaneously playful magic with which it transposes everyday life into the sphere of enchantment and mystery.' The story itself is based on Walser's own observations of a previous employer ('I had to invent almost nothing. Life took care of that for me'), and was written at one stroke, with very few subsequent corrections or changes.