GOETHE, Johann Wolfgang von, and Carl Friedrich ZELTER.
Briefwechsel zwischen Goethe und Zelter in den Jahren 1796 bis 1832. Herausgegeben von Dr. Friedrich Wilhelm Riemer …
Berlin, Duncker & Humblot, 1833-34.
6 vols., 8vo, with 2 folding tables in vol. IV; closed tear to p. 213 in vol. IV; occasional light offsetting only; a very good set, uniformly bound in contemporary German half calf, flat spines decorated gilt, spine labels lettered gilt; vol. VI worn at head of spine, otherwise light wear only, upper corner of the front flyleaf in vol. V cut away.
£1800

Approximately:
US $2362
€2013
First edition, printed on a superior paper to the regular issue, in an attractive and well-preserved contemporary binding.

Goethe was so captivated when he first heard a song by Carl Zelter in 1795 that he wrote his own poem for the music, and it was not long before the two were in touch and collaborating on other projects. It proved a firm and long-lasting friendship: the correspondence extends over 35 years, and Goethe said that he preferred Zelter's settings of his poems over those of any other composer. Both died, only weeks apart, in 1832.

Goethe chose the editor of the correspondence himself. Friedrich Wilhelm Riemer (1774–1845) had been private tutor to Goethe's son, August, and helped Eckermann edit the Ausgabe letzter Hand. His indexes here include personal names (i.a. Mendelssohn, Zelter's star pupil whom, aged 12, he took to meet Goethe in 1821), subjects, and particular pieces of art discussed in the letters.

Provenance: flyleaf of the first volume inscribed by the humanist Coburg teacher Ernst Ludwig Trompheller (1803–1879), indicating that he received this set from four of his pupils as a gift on 14 April 1834. After Trompheller's death, Ludwig Schemann (1852–1938), member of Wagner's Bayreuth circle.

Goedeke IV/2, 660, 1491a; Hagen 513; Wilpert/Gühring 159.
You may also be interested in...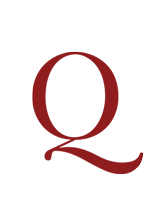 [SCHWARZ, Sophie Becker, and Elisa, Gräfin von der RECKE.]
Elisens und Sophiens Gedichte. Herausgegeben von I[ohann] L[udwig] Schwartz.
First and only edition of this anthology of poems by Elisa von der Recke and Sophie Schwarz. It was the first appearance in print of Sophie Schwarz's poems, published by her husband shortly after her death in 1789 at the age of 35, following the birth of their first child, and was intended as a memorial to her and to her great friendship with Elisa von der Recke. In addition to poems by both women, not originally intended for publication, the book also contains contributions from Gleim, Goeckingk, Tiedge, Anna Luise Karschin and others.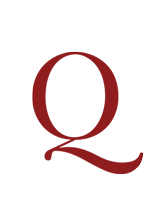 SPRÜNGLI, Johann Jacob, editor. 
Männergesänge von Freunden der Tonkunst gesammelt, dem Liederkranze zu Franfurt a. M. in Liebe geweihet und zu Gunsten der dortigen Mozart-Stiftung herausgegeben … 
First edition, the partbook issue.  The work was also issued in score.  Both are very rare, OCLC locating a copy of the 1st Bass part at Pittsburgh Theological Seminary, and a set at the Swiss National Library.  There are apparently no copies in Germany: KVK shows the British Library copy (in score) only.
 
Among the 46 pieces included are works by Mozart, Just, Speyer, and some minor German and Swiss composers, but the surprise comes in three English glees, translated into German, by Samuel Webbe, 'one of our greatest glee composers in every sense' (Baptie), 'Mr' [Richard?] Wainwright, and Reginald Spofforth, his 'Hail, smiling morn', 'possibly the most popular glee in the entire repertory' (New Grove).