GOLDEN COCKEREL PRESS – Christopher SANDFORD, Anthony SANDFORD, and Owen RUTTER.
Chanticleer. A Bibliography of the Golden Cockerel Press April 1921-1936 August. Introduction by Humbert Wolfe. Foreword and Notes by the Partners.
London: The Golden Cockerel Press, 1936.
8vo (258 x 160mm), pp. 48; title printed in gold and black, and with wood-engraved frame by and after Lynton Lamb, wood-engraved illustrations in the text after Robert Gibbings, Eric Gill, David Jones, Blair Hughes-Stanton, Eric Ravilious, John Nash, Paul Nash, et al.; original quarter green crushed morocco over cockerel-patterned buckram by Sangorski & Sutcliffe, London, spine lettered and decorated in gilt, top edges gilt, others uncut; minimal rubbing at extremities, spine slightly faded, otherwise a very good copy.
£350

Approximately:
US $491
€394
First edition, no. 103 of 300 specially-bound copies signed by Christopher and Anthony Sandford, Owen Rutter, and Francis J. Newbery. This is the first of the four bibliographies published by the Golden Cockerel Press, and it provides a record of the press' productions between April 1921 and August 1936, richly illustrated with woodcuts taken from some of those title. The catalogue is prefaced by an introduction by the poet and writer Humbert Wolfe (1885-1940), who judges that, '[a] great thought deserves a great selling. It is no good asking a company of barnstormers to play Hamlet. It is nearly as wrong-headed to print Milton like a railway-guide. The printing-machine, like the camera in the making of films, is definitely an artist's weapon. For the insistence on this obvious truth – like most such truths escaping attention – lovers of the fine arts owe a permanent debt of gratitude to the private printing presses, among which the Golden Cockerel takes a very high place indeed' (p. [11]).

Pertelote 116; Ransom p. 318.
You may also be interested in...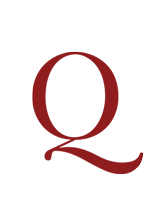 CAMPANELLA, Tommaso.
De Monarchia Hispanica. Editio novissima, aucta & emendata ut præfatio ad lectorem indicat.
Second Elzevir edition in Latin of Campanella's important political tractate on a universal monarchy, including in Chapter 31, 'De altero Hemispherio & Mundo Novo', a discussion of the settlement of America and the importance of defending it from English (Protestant) influence.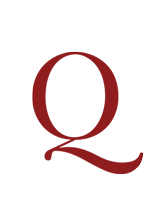 PECCHIO, Giuseppe.
Storia della economia pubblica in Italia, ossia epilogo critico degli economisti italiani, preceduto da un' introduzione …
Third edition (first, Lugano, 1829) of a companion piece to Custodi's monumental Scrittori classici italiani di economia politica, published in 50 volumes, 1803–16. With this work Pecchio supplies a biographical account of each author, as well as a historical introduction, chapters devoted to the Tuscan and the Neapolitan schools, and one chapter on the economic reforms of the eighteenth century. 'Though written with a strong national bias, it may on the whole be reckoned a pretty fair, as well as a rapid and spirited, sketch of the works of the Italian economists' (McCulloch, p. 31).