GRANDI, Guido.
Instituzioni delle sezioni coniche … con l'aggiunta in fine d'altre dimostrazioni.
Venice, Gio. Battista Recurti, 1746.
8vo, pp. viii, 141, [3], with twelve folding leaves of plates; first section with comprehensive marginal annotations in a contemporary hand; some light spotting in places, especially to prelims, but largely clean; uncut in contemporary carta rustica, binding somewhat loose, and some ink marking to covers; contemporary ownership inscription of Gregorio Fabrizi of Terni on front free endpaper.
£400

Approximately:
US $518
€438
Added to your basket:
Instituzioni delle sezioni coniche … con l'aggiunta in fine d'altre dimostrazioni.
Uncommon third edition with numerous marginal annotations to the first part, of Guido Grandi's important study of conic sections, first published in 1722.

Grandi (1671 – 1742) was a monk in the Camaldolese order, and was one of the first writers in Italy to popularise the new science of Leibniz and Newton. He became court mathematician to Cosimo III de Medici in 1707, and was elected a Fellow of the Royal Society on a visit to England two years later. He became professor of mathematics at the University of Pisa in 1714, a chair he held until his death. He was the first Italian to teach infinitesimal calculus, and worked extensively in the fields of geometry and hydraulics.

We have found no information about Gregorio Fabrizi, the owner and presumed annotator (a churchman of the same name, also from Terni, is known of, but was only born in 1770). The annotations elaborate on, and occasionally correct, sections over the first 40 pages, and are in both Latin and Italian.

Riccardi, I-624; OCLC records three copies outside Italy, at Oklahoma, Stanford, and the Delft University of Technology.
You may also be interested in...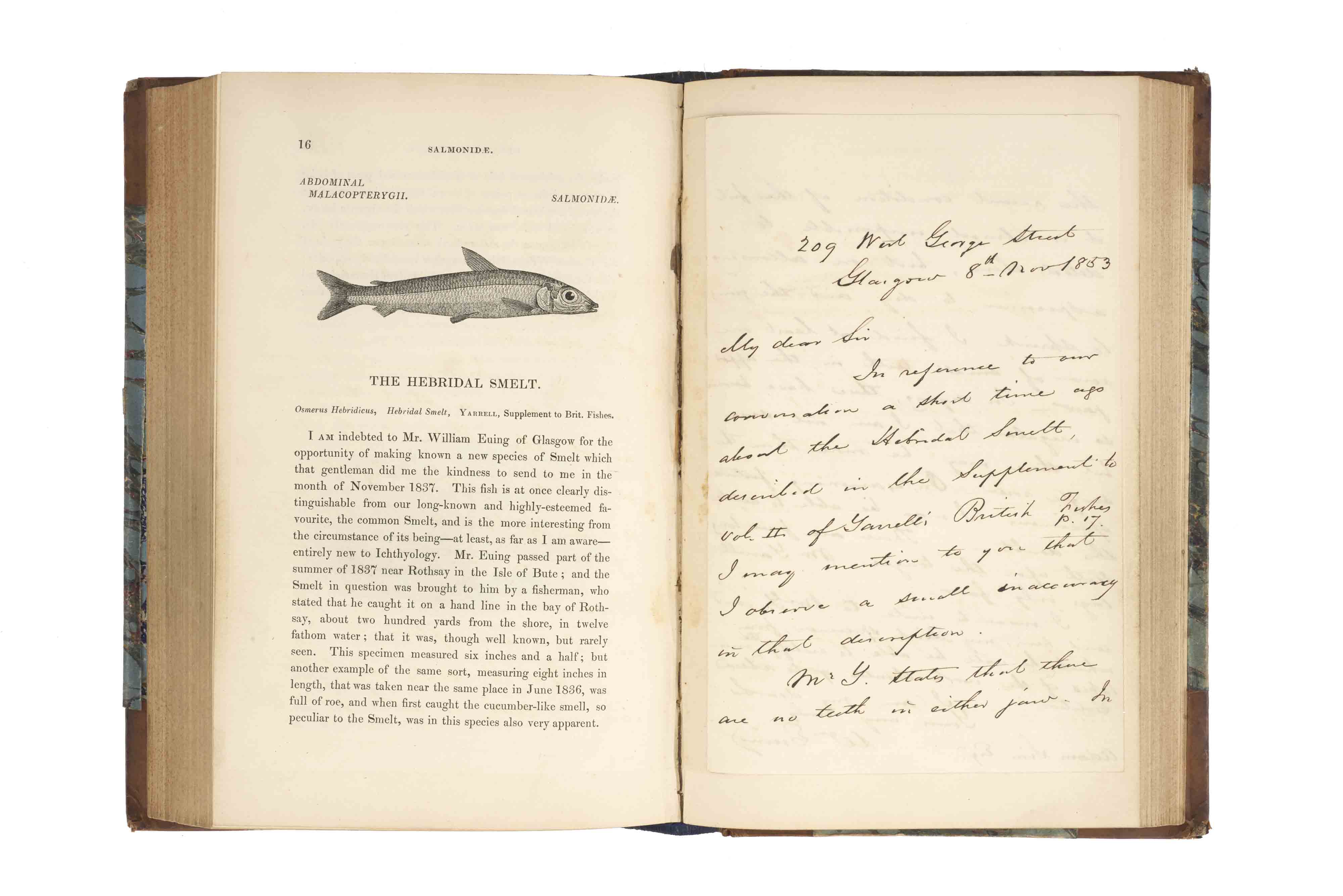 HEBRIDAL SMELT YARRELL, William.
A History of British Fishes … illustrated by nearly 400 Woodcuts.
First collected editions, with an autograph letter on the Hebridal smelt from the species' discoverer. Published serially from 1835 to 1836, Yarrell's History of British Fishes was reprinted within a year, and followed soon after by Thomas Bell's British Reptiles in 1839 and his own British Birds in 1843 published by van Voorst and together forming a comprehensive survey of British wildlife. Though noted for his careful observations, Yarrell is here corrected on several points in an autograph letter to the antiquarian Adam Sim (1805–1868) from William Euing (1788–1874), who had discovered the Hebridal smelt (first included in the Supplement) in November 1837.
Despite this contribution to Scottish ichthyology, Euing, a Fellow of the Royal Society of Edinburgh and President of the Glasgow Archaeological Society, is best remembered for his fine library, of which some twelve thousand volumes now belong to Glasgow University.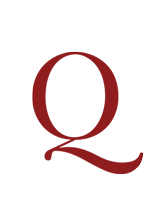 [LITURGY].
Cerimonie piu' notabili della messa privata; Cavate dalle rubriche del Missale, ed altri autori da un Sacerdote D.C.D.M. Coll'aggiunta di quelle della messa, e vespri solenni si pei vivi, che pei defunti, col modo di servire alla messa privata. Da un'Alunno del Seminario di Torino.
As far as we are aware unrecorded edition of this uncommon treatise on the celebration of the mass and its associated rituals. Dealing both with private (low) masses and with solemn mass and solemn vespers, the work explains the meaning and performance of the non-verbal aspects of the liturgy: genuflection, the sign of the cross, the communion of the faithful, the movements of the celebrant's hands, the role of acolytes and thurifers (also during requiem masses), the office of the subdeacon and deacon, the use of incense, and instructions for serving at the missa private. The woodcut on page 200 depicts the altar, annotated with numbers referring to the relevant parts of the text.
The text itself appears first to have been published around the turn of the century; the earliest issue in SBN is a Naples printing of 1701, but that claims to be 'novamente riviste, ed accresciute', and is only of 134 pages in 12s. Other editions appeared in Pavia, Turin, and Modena, while Venetian printings were issued in 1739 and 1750. All seem very scarce.
Not in OCLC, which records only a Venice printing of the same year (in the Polish Union Catalogue); SBN does not record this edition.