DUKE HUMFREY
[GRATTAN, Thomas Colley].
Jacqueline of Holland. A historical Tale …
London: Henry Colburn and Richard Bentley … 1831.
3 vols., 8vo.; wanting half-titles (if called for); a very good copy in contemporary half calf, a little rubbed, spines gilt; bookplate of W. Waldegrave Pelham Clay.
£450

Approximately:
US $627
€512
First edition. Like Grattan's first novel, The Heiress of Bruges (1830), this, his second, is a rambling romance solidly based on unfamiliar historical sources (Oxford DNB), the heroine being Jacqueline, Countess of Hainault (Jacoba van Beieren, 1401-1436), erstwhile sovereign of Holland. She married four times, once to Humphrey, Duke of Gloucester, the soldier and literary patron whose books now form the oldest part of the Bodleian Library.

Born in Dublin, Grattan was distantly related to both the Duke of Wellington and the Parliamentary leader Henry Grattan; he spent most of his working life as a journalist on the Continent, first at Bordeaux, then Paris and Brussels. Two collections of his stories were published with the assistance of Washington Irving, who nevertheless thought him 'an arrant literary tradesman', and after his removal to Brussels he concentrated increasingly on historical fiction, for which the New Monthly Magazine lauded him as 'the Flemish Walter Scott'. He later served as British consul in Massachusetts.

Loeber & Loeber G66; Wolff 2720.
You may also be interested in...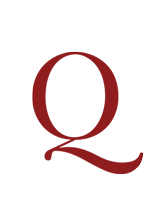 PYNCHON, Thomas.
Gravity's Rainbow.
First edition. 'Gravity's Rainbow is literally indescribable, a tortured cadenza of lurid imaginings and total recall that goes on longer than you can quite believe', wrote critic Michael Wood on first publication of this, Pynchon's magnum opus: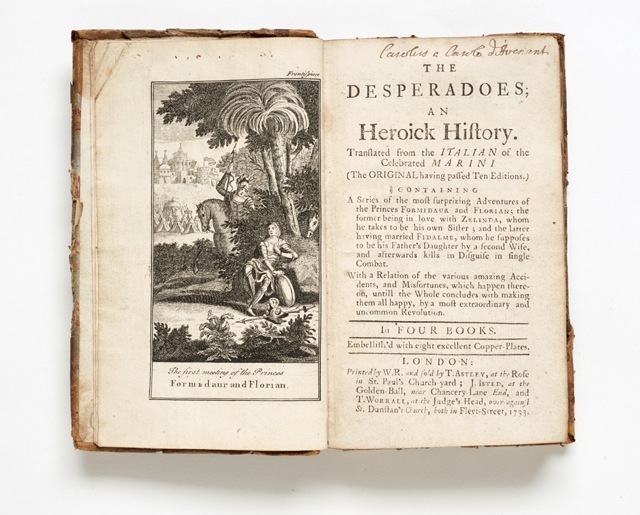 MARINI, Giovanni Ambrogio.
The Desperadoes; an heroick History. Translated from the Italian of the celebrated Marini (the Original having passed ten Editions.) Containing a Series of the most surprizing Adventures of the Princes Formidaur and Florian … In four Books. Embellish'd with eight excellent Copper-Plates.
First and only edition in English of Le gare de' disperati (1644), the second of three romances by Marini (1596-1668). Inevitably, 'It was necessary to omit many Things that were contrary to our Morals; to Decency, and to the Purity of the English Tongue …'. But the general scheme of events is the same as the original, and is outlined on the title-page: 'A Series of the most surprizing Adventures of the Princes Formidaur and Florian; the former being in love with Zelinda, whom he takes to be his own Sister; and the latter having married Fidalme, who he supposes to be his father's Daughter by a second Wife, and afterwards kills in Disguise in single Combat. With a Relation of the various amazing Accidents, and Misfortunes, which happen thereon, until the Whole concludes with making them all happy, by a most extraordinary and uncommon Revolution.'