DUKE HUMFREY
[GRATTAN, Thomas Colley].
Jacqueline of Holland. A historical Tale …
London: Henry Colburn and Richard Bentley … 1831.
3 vols., 8vo.; wanting half-titles (if called for); a very good copy in contemporary half calf, a little rubbed, spines gilt; bookplate of W. Waldegrave Pelham Clay.
£450

Approximately:
US $603
€513
First edition. Like Grattan's first novel, The Heiress of Bruges (1830), this, his second, is a rambling romance solidly based on unfamiliar historical sources (Oxford DNB), the heroine being Jacqueline, Countess of Hainault (Jacoba van Beieren, 1401-1436), erstwhile sovereign of Holland. She married four times, once to Humphrey, Duke of Gloucester, the soldier and literary patron whose books now form the oldest part of the Bodleian Library.

Born in Dublin, Grattan was distantly related to both the Duke of Wellington and the Parliamentary leader Henry Grattan; he spent most of his working life as a journalist on the Continent, first at Bordeaux, then Paris and Brussels. Two collections of his stories were published with the assistance of Washington Irving, who nevertheless thought him 'an arrant literary tradesman', and after his removal to Brussels he concentrated increasingly on historical fiction, for which the New Monthly Magazine lauded him as 'the Flemish Walter Scott'. He later served as British consul in Massachusetts.

Loeber & Loeber G66; Wolff 2720.
You may also be interested in...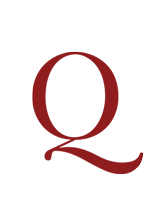 THE MADNESS OF KING GEORGE [MENDHAM, Thomas].
The wonder working Water-Mill displayed with its Apparatus, Appurtenances, Appendages, and Operations; or, the Mill to grind old People young; erected and practised by the well known Doctor, the learned philanthropic Friend of Farmer Hodge …
First and only edition, very rare, of this eccentric, provincially printed allegory: Pilgrim's Progress meets Tristram Shandy.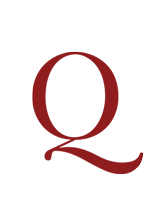 [WHITE, Charles].
The Adventures of a King's Page. By the Author of "Almack's Revisited." ... In three Volumes ...
First edition of a witty novel by the author of Almack's Revisited (that marvellous parvenu's manual disguised as a satire on parvenus). The Adventures of a King's Page has a wider scope than the social hothouse of the silver fork novel, featuring a pageant of (among others) military men, foreigners, royals, hotel-keepers, colonials, and clergymen, alongside the fashionable aristocrats one expects to find lining the pages of a novel of this date. The plot is driven forward by a colourful but controlled rush of event, character and location, and concerns the difficult but ultimately triumphant adventures of Arthur Beverley, a 'young man of peculiar character, and most delicate constitution', the son of an English expatriate General in France (and, after the Revolution, Italy), and the victim of 'a romantic turn' in early youth. Wolff 7171; Garside, Raven, Schöwerling 1829:81.