GREEN, Samuel.
The life of Mahomet, founder of the religion of Islam, and of the empire of the Saracens; with notices of the history of Islamism and of Arabia.
London, T. Tegg, 1840.
12mo, pp. xvi, 404, with a frontispiece depicting the Kaaba at Mecca; an excellent, bright copy in the original crimson cloth, gilt edges; spine faded.
£150

Approximately:
US $196
€167
First edition. 'In the following work, brevity has been as much studied as is consistent with a correct and full exhibition of the subject of a memoir . . . . It is fancied that such a work, within the reach of all, was a desideratum in our literature, felt more than ever now that oriental studies are likely to increase, and events are transpiring making Mahometanism and Arabia subjects of deep interest to western Europeans' (preface). The author was a Baptist minister.
You may also be interested in...
THE CATALOGUE OF ATABEY'S REMARKABLE LIBRARY RELATING TO THE OTTOMAN EMPIRE AND THE MIDDLE EAST ATABEY, Sefik E. – Leonora NAVARI.
The Ottoman World. The Sefik E. Atabey Collection. Books, Manuscripts and Maps.
First and only edition, limited to 750 sets. A comprehensive catalogue of Sefik E. Atabey's remarkable library of some 1,370 pre-1854 books, manuscripts, and maps relating to the Ottoman Empire and the Middle East. Each item is carefully described and annotated, and the catalogue is supplemented by indices of authors, editors, artists, engravers, binders, and subscribers; selected places and subject; and the titles of anonymous publications.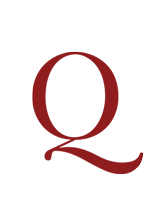 FRASER, James Baillie.
A winter's journey (Tatar) from Constantinople to Tehran; with travels through various parts of Persia, &c.
First edition. A classic tale of the Great Game, presented as an epistolary travelogue. Alarmed by Russian manoeuvring in Central Asia, the Foreign Office despatched Fraser to Tehran. From there, he made his way to Tabriz. These volumes do not describe his return journey, but his ten-thousand mile expedition across Europe and the Near East is meat enough for a single edition. It opens with the eager Fraser, loosed from Pall Mall, making his way across Europe, and closes with his exhausted arrival upon the doorstep of the British consul at Tabriz. In the pages between, he addresses the state of the Persian kingdom, and its nobles, the inclemency of the weather, the unreliable nature of his Tatar, and the perfidious Potemkin taxation policies enacted by Russia along her borders with Persia. Concise, but not clipped, Fraser's letters provide a wealth of detail, and stories of postmasters, peasants, and princelings alike.