GREEN, Samuel.
The life of Mahomet, founder of the religion of Islam, and of the empire of the Saracens; with notices of the history of Islamism and of Arabia.
London, T. Tegg, 1840.
12mo, pp. xvi, 404, with a frontispiece depicting the Kaaba at Mecca; an excellent, bright copy in the original crimson cloth, gilt edges; spine faded.
£150

Approximately:
US $192
€168
First edition. 'In the following work, brevity has been as much studied as is consistent with a correct and full exhibition of the subject of a memoir . . . . It is fancied that such a work, within the reach of all, was a desideratum in our literature, felt more than ever now that oriental studies are likely to increase, and events are transpiring making Mahometanism and Arabia subjects of deep interest to western Europeans' (preface). The author was a Baptist minister.
You may also be interested in...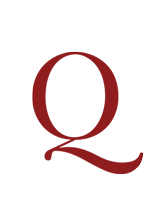 WATSON, Robert Grant.
A history of Persia from the beginning of the nineteenth century to the year 1858, with a review of the principal events that led to the establishment of the Kajar dynasty.
First edition. Watson, a British diplomat, writes to provide an account of the first half of the nineteenth century in Persia. Relying, as he notes, on both Persian and European accounts, he sketches the circumstances of the Qajar rise to rule in the eighteenth century, and the tumultuous events of Persian affairs foreign and domestic between 1800 and 1858. From the first Anglo-Persian War at the end of the 1850s to the ill-starred mission of the French general Gardane in 1807, Watson charts the ebb and flow of Persia's entanglements with European powers, as well as her internal ructions. Undeniably written from a British perspective, with Persian politics assessed in light of the prevailing British interest, Watson's history remains a thorough combination of military and diplomatic history, and handles a particularly turbulent period in Persia neatly. From year to year the alliances and treaties binding Persia, Russia, and the European powers were subject to upset, and that Watson has so efficiently presented these back-and-forths is a mercy. In any event, his Persia addressed the lack of a modern Persian history in the literature of the day, one that must have been all the more noticeable for Britain's increasing involvement in Central Asia and the Near East.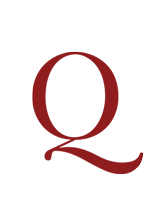 EBERSOLT, Jean.
Monuments d'architecture byzantine.
First edition. Published, posthumously, in the series Histoire de l'art byzantin under the direction of Charles Diehl.