GREGORY I, Pope (c. 540-604), (Gregory the Great).
Liber cure pastoralis divi Gregorii pape: in sole aureo vici Sorbonici Parrhisiis venalis habetur.
Paris, Ulrich Gering and Berthold Rembolt, 18 July 1498.
Small 4to., 63 leaves, without the final blank; roman letter, capital spaces with guide-letters; woodcut printer's device on title; the word 'pape' after Gregory's name on title and final two leaves erased by an early hand, light water-stain to some upper margins, professional paper repair to inner margin of first quire, closed tear in title and following leaf (repaired), without loss; one early marginal annotation; a sound, unwashed copy in new red morocco-backed boards.
£2500

Approximately:
US $3280
€2796
The Regula Pastoralis is Gregory's set of instructions on the office and duties of the bishop, whom he regarded as a shepherd of souls. It is the key to Gregory's life as pope, for what he preached he also practised. 'In all likelihood he intended his Regula to be for the secular clergy what the Regula of Benedict was for the monastic' (W. G. Rusch). It circulated throughout the whole of western Europe and was translated into English by King Alfred.

This is one of the last incunables from the press of Ulrich Gering, proto-typographer of France. A native of Constance who had studied at the Sorbonne, Gering and four others (Guillaume Fichet, Johann Heynlin, Michael Friburger and Martin Crantz) established France's first printing press, in Paris, producing their first book in 1470. In 1494, Gering, who by that time had set up on his own, was joined by Berthold Rembolt. The resulting partnership produced at least 40 editions, the majority of them religious texts.

HC *7989; BMC VIII 30; GW 11449; Goff G-443; Bod- inc. G-230.
You may also be interested in...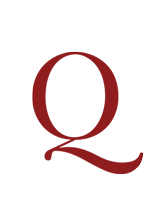 SCARCE FIRST EDITION ON THE CANON OF THE MASS ODO, Bishop of Cambrai.
Expositio canonis misse a dnomino [sic] odone cameracensi episcopo edita.
Very rare first edition of Odo's twelfth-century treatise on the canon of the Mass, printed 'in domo regalis collegii nauarre in campo gaillardi' by Guy Marchant. Seven further editions appeared before 1500, including four more by Marchant. This copy has the misprint 'dnomino' in the title, noted by Hain.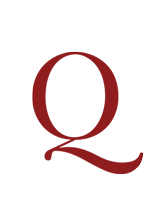 A VERY RARE PROTESTANT POSTIL PEZEL, Tobias.
Postill, Dat is, Uthlegginge der Evangelien so up de Sondage und Göttlike feste in der gemene Gades.
Very rare first and only edition of this Reformed Postilla in Low German, translated by Tobias Pezel, the preacher and theologian son of another famous Reformed theologian and promoter of the Confession in Nassau and Bremen, Christoph Pezel.