ELIZABETHAN SONNETS
GREVILLE, Fulke, Baron Brooke.
Certaine Learned and Elegant Workes of the Right Honorable Fulke, Lord Brooke, written in his Youth, and familiar Exercise with Sir Philip Sidney ...
London: Printed by E. P. for Henry Seyle ... 1633.
Small folio, pp. [2], 23-82, 298, wanting the preliminary and final blanks, and, as in all known copies, beginning at page 23 because one long poem, A Treatise of Religion, was suppressed; a very good copy in contemporary calf, neatly rebacked, gilt Pegasus device of Heneage Finch, third Earl of Winchilsea (1628-82) on both covers, bookplate of Richard Shuttleworth Streatfield.
£2250

Approximately:
US $2843
€2502
Added to your basket:
Certaine Learned and Elegant Workes of the Right Honorable Fulke, Lord Brooke, written in his Youth, and familiar Exercise with Sir Philip Sidney ...
First edition. This is the definitive printing of the poems and plays of an attractive minor Elizabethan – the 'Servant to Queen Elizabeth, Councillor to King James, Friend to Sir Philip Sidney' (to quote his epitaph). Like Sidney, Greville never published his poetry in his lifetime; and, apart from a few anthologized poems and a pirated edition of Mustapha, these Workes, though written mainly in the 1570s-1590s, are printed here for the first time.

In all known copies the text begins at p. 23. The Licenser's entry makes it clear that A Treatise of Religion originally stood first in the manuscript; and Malone plausibly suggested that its anti-prelatical tenor led to censorship by Archbishop Laud. This poem and A Treatise of Monarchy were eventually published in Fulke Greville's Remains (1670), completing the verse canon.

As issued, the volume begins with three long reflective poems ('Of Humane Learning', 'Upon Fame and Honour', and 'Of Warres'), followed by the verse dramas Alaham and Mustapha, and the irregular 'sonnet' sequence 'Caelica' comprising 109 sonnets and other short poems. There are a few selected letters at the end.

'Oh wearisome Condition of Humanity', Greville's most famous poem, forms the final chorus to Mustapha. Like Alaham, Mustapha was 'no Plaie for the Stage', but a Senecan examination of power, tyranny, ambition, and deceit. Greville wrote one other tragedy in the same vein, Antonie and Cleopatra, but thought it prudent to destroy the manuscript in about 1601, 'the Earle of Essex then falling'.

STC 12361; Greg III, 1068-9; Pforzheimer 437; Hayward 68.
You may also be interested in...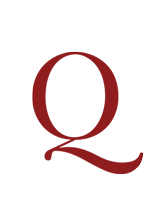 'VERY MODISH AMONG THE NOBILITY' CASOTTI, [Laurentio].
A New Method of teaching the Italian Tongue to Ladies and Gentlemen. Wherein all the Difficulties are explain'd, in such a Manner, that every one, by it, may attain the Italian Tongue to Perfection, with a marvellous Facility, and in a very short Time …
First and only edition, very rare, the only publication by Casotti, 'Italian Minister, and Professor', dedicated to Henry Petty, Baron Shelburne, (1675-1751) but printed at the author's expense.
CONTEMPORARY ARMORIAL VELLUM MAY, Thomas.
The Reigne of King Henry the Second, written in seaven Bookes. By His Majesties Command.
First edition of a verse history dedicated to Charles I. May's literary career had begun with his translation of Lucan's strongly anti-imperial Pharsalia (1626-7), which also influenced several of his stage tragedies. But his republicanism was muted thereafter, and indeed his Continuation of Lucan (1630) was dedicated to King Charles, who then commissioned May's verse histories of Henry II (1633) and Edward III (1635). 'These poems, while they do not follow an obvious Caroline propaganda purpose, are sympathetic to the dilemmas of royal power' (Oxford DNB). Charles purportedly came to May's defence in 1634 after an altercation at court with the Lord Chamberlain, calling May 'his poet'; but his loyalty was not rewarded, and May sided with Parliament in the 1640s, turning propagandist.