ELIZABETHAN SONNETS
GREVILLE, Fulke, Baron Brooke.
Certaine Learned and Elegant Workes of the Right Honorable Fulke, Lord Brooke, written in his Youth, and familiar Exercise with Sir Philip Sidney ...
London: Printed by E. P. for Henry Seyle ... 1633.
Small folio, pp. [2], 23-82, 298, wanting the preliminary and final blanks, and, as in all known copies, beginning at page 23 because one long poem, A Treatise of Religion, was suppressed; a very good copy in contemporary calf, neatly rebacked, gilt Pegasus device of Heneage Finch, third Earl of Winchilsea (1628-82) on both covers, bookplate of Richard Shuttleworth Streatfield.
£2250

Approximately:
US $3018
€2567
First edition. This is the definitive printing of the poems and plays of an attractive minor Elizabethan – the 'Servant to Queen Elizabeth, Councillor to King James, Friend to Sir Philip Sidney' (to quote his epitaph). Like Sidney, Greville never published his poetry in his lifetime; and, apart from a few anthologized poems and a pirated edition of Mustapha, these Workes, though written mainly in the 1570s-1590s, are printed here for the first time.

In all known copies the text begins at p. 23. The Licenser's entry makes it clear that A Treatise of Religion originally stood first in the manuscript; and Malone plausibly suggested that its anti-prelatical tenor led to censorship by Archbishop Laud. This poem and A Treatise of Monarchy were eventually published in Fulke Greville's Remains (1670), completing the verse canon.

As issued, the volume begins with three long reflective poems ('Of Humane Learning', 'Upon Fame and Honour', and 'Of Warres'), followed by the verse dramas Alaham and Mustapha, and the irregular 'sonnet' sequence 'Caelica' comprising 109 sonnets and other short poems. There are a few selected letters at the end.

'Oh wearisome Condition of Humanity', Greville's most famous poem, forms the final chorus to Mustapha. Like Alaham, Mustapha was 'no Plaie for the Stage', but a Senecan examination of power, tyranny, ambition, and deceit. Greville wrote one other tragedy in the same vein, Antonie and Cleopatra, but thought it prudent to destroy the manuscript in about 1601, 'the Earle of Essex then falling'.

STC 12361; Greg III, 1068-9; Pforzheimer 437; Hayward 68.
You may also be interested in...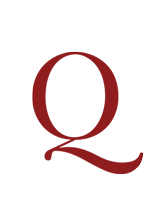 A FAMOUS BAWD, AND POPE'S LOVERS TANNER, Anodyne, M.D., pseud.
The Life of the late celebrated Mrs. Elizabeth Wisebourn, vulgarly call'd Mother Wybourn; containing secret Memoirs of several Ladies of the first Q---y, who held an Assembly at her House; together with her last Will and Testament … London: Printed for A. Moore … [1721?].
First edition of a scurrilous account of Elizabeth Wisebourn[e], a famous bawd, and the goings-on in the gilded apartments of her elegant London brothel in Drury-Lane. Born in 1653 and educated in Rome under the tuition of a Lady Abbess to whom 'she ow'd all that she knew of her Business', Elizabeth made the acquaintance of ladies of first rank on her return to London, setting up a House where they could consort in private with the greatest variety of gallants. She also maintained a supply of the latest anti-venereal nostrums (a medical theme underlies the main narrative). Although her clients, female and male, are concealed by dashes and invented names, they must have been readily recognized by readers of the day. As her business increased she joined forces with the opera manager John James Heidegger, and together they conceived scandalous masquerades 'to promote the Trade of her House'.
'CELESTIAL SCENERY, ELEGIES, TALES' BY A BERMONDSEY RHYMESTER HOGG, John.
Autograph poetical manuscript, apparently unpublished, comprising a preface dated 3 April 1825 and some forty long poems.
A fascinating volume of manuscript verse by an otherwise unknown poetaster, probably based in Southwark. In his grandiloquent Preface, Hogg explains that his poems are designed to excite in the reader the pleasurable contemplation of heaven, via 'the Study of Nature' and of our souls. 'Celestial Scenery, Elegies, Tales, &c will be found in this little work!'