SIGNED BY EDVARD AND NINA GRIEG
[GRIEG, Edvard.] FINCK, Henry Theophilus.
Edvard Grieg.
London, John Lane, The Bodley Head, [1905].
8vo, pp. viii, [vi], 130, [10, advertisements], with 15 plates (of 16, without the plate facing p. 8) and a facsimile; original red cloth, composer's gilt monogram stamped on upper cover; slightly rubbed and faded, corners bumped.
£1000

Approximately:
US $1300
€1156
Added to your basket:
Edvard Grieg.
First edition of Finck's biography of Grieg, inscribed by both Edvard and Nina Grieg on the front free endpaper and dated (in Nina Grieg's hand) 'London 25-5-06'. Beneath these inscriptions is a note by the book's publisher John Lane: 'The above autographs were written by my desire in my house. This volume is now presented to Dr. L. Ash by John Lane'.

'Henry Theophilus Finck's biography of Grieg came out in December [1905] as one of a series of biographies ("Living Masters of Music") edited by [Rosa] Newmarch. Finck, an American, was a skilful writer and critic with a thoroughly-grounded musical education at Harvard, which had been continued in Berlin, Heidelberg and Vienna. He lectured on music history at the National Conservatory of Music in New York and was a critic for the city's Evening Post. If Grieg's first impression was that the book was "fragmentary", he nonetheless professed himself particularly pleased with the chapter entitled "Norwegian Folk-Music – Grieg's Originality": "It is exceptionally well-written and finally makes amends in a way for the unjust and obtuse criticism to which I have been subjected by a number of German and English-American critics" ' (Lionel Carley, Edvard Grieg in England, 2006, p. 353).

Grieg and his wife inscribed this copy the day after what was to become the composer's final public concert in England. It seems to have been an exhausting time for Grieg, both physically (he was suffering from a bout of bronchitis) and emotionally: on 23 May he had been informed of the death of his friend Henrik Ibsen.

John Lane (1854–1925) was responsible for making the Bodley Head one of the most celebrated literary publishing houses of the 1890s. 'He was a tireless networker . . . for he recognized early on that his survival, not to mention his success, as an undercapitalized new publisher depended on his ability to collaborate effectively with others. This meant the careful cultivation of relationships with well-to-do private investors, innovative fine printers in Britain and America, and, not least of all, the diverse poets, novelists, dramatists, essayists, and artists who made up his list and often worked on his staff' (Oxford DNB).
You may also be interested in...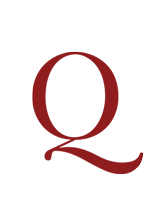 BYRD, William, John BULL and Orlando GIBBONS.
Parthenia or the maydenhead of the first musicke that ever was printed for the virginalls.
Facsimile reprint of the original edition of c. 1612/13, handsomely bound by Zaehnsdorf. At the end is a short introduction to the work by the great Austrian musicologist and bibliographer Otto Erich Deutsch.
AN INSCRIBED PRESENTATION COPY OF 'DE SATGÉ'S VALUABLE AND RACY REMINISCENCES' SATGÉ, Oscar John de.
Pages from the Journal of a Queensland Squatter.
First edition. Born in England to an aristocratic French father and an English mother, de Satgé (1836-1906) was educated at Rugby School. In 1853 he embarked in Melbourne and was appointed a Clerk in the Goldfields' Commission, through the good offices of Charles La Trobe. Following a position as a parliamentary clerk, de Satgé decided to gain pastoral experience by joining his brother at cattle stations on the Darling Downs, and this marked the beginning of a successful career in the booming livestock businesses of the continent; he invested in a series of cattle stations, which were then developed and sold on very profitably. De Satgé also pursued a political career, and '[i]n the Queensland Legislative Assembly [he] had represented Clermont in 1869-70 and 1870-72, Normanby in 1873-77 and Mitchell in 1881-82. First elected as a squatters' delegate to pass the 1869 pastoral leases bill, his superior social position, his comprehensive knowledge of the problems of the central and western Queensland squatters and his successful role as a Clermont "roads and bridges" politician made him an effective pastoral leader. "These", as he later nostalgically asserted, were "the good old days when squatting constituencies returned representatives interested in the pursuit instead of Radicals ready to wage war against capital"' (ADB).