A BRIGHT COPY OF GRIFFIS' ACCOUNT OF KOREA IN THE ORIGINAL CLOTH
GRIFFIS, William Elliot.
Corea the Hermit Nation.
London: W.H. Allen & Co., 1882.
8vo (214 x 140mm), pp. [2 (blank l.)], xxiii, [1 (blank)], [2 (illustrations, maps and plans)], [2 (part-title, verso blank)], 462; wood-engraved frontispiece, folding colour-printed lithographic map finished by hand in colours, wood-engraved illustrations and maps in the text, 7 full-page, wood-engraved tailpieces; occasional light spotting; original blue colth over bevelled boards, gilt design on upper board, spine lettered and decorated in gilt, grey endpapers; extremities slightly rubbed, fore-edges a little spotted, nonetheless a very bright, clean copy.
£500

Approximately:
US $618
€555
Added to your basket:
Corea the Hermit Nation.
First British edition. The American orientalist, minister and writer Griffis (1843-1928) was educated at Rutgers University and travelled to Japan in 1870, in the early years of the Meiji period, when Japan was beginning to engage with the West. After four years teaching in Japan, Griffis returned to the United States and studied at New Brunswick Theological Seminary in order to become a minister. He then embarked on a fifty-year career of lecturing, writing and teaching, becoming one of the greatest American experts on Japan, the author of many books on the country and its culture and history, and the leading interpreter of America to Japan. From his earliest days in Japan, while living at Fukui in 1871, Griffis had come into contact with Koreans and Korean culture, and, whilst usually a strong supporter of Japan, he was an advocate of Korea's policies and positions in its political disputes with Japan.

The work is divided into three parts ('Ancient and Mediaeval History', 'Political and Social Corea', and 'Modern and Recent History'), and is prefaced by an extensive bibliography of publications on Korea (pp. [xi]-xvii). Griffis' introduction states that, 'My purpose in this work is to give an outline of the history of the Land of Morning Calm – as the natives call their country – from before the Christian era to the present year. As "an honest tale speeds best, being plainly told," I have made no attempt to embellish the narrative, though I have sought information from sources from within and without Corea, in maps and charts, coins and pottery, the language and art, notes and narratives of eye-witnesses, pencil-sketches, paintings and photographs, the standard histories of Japan and China, the testimony of sailor and diplomatist, missionary and castaway, and the digested knowledge of critical scholars. I have attempted nothing more than a historical outline of the nation and a glimpse at the political and social life of the people' (p. vi).

Cordier, Sinica, cols 2956-2957.
You may also be interested in...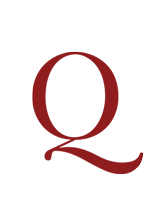 (VERSAILLES).
[PERELLE, Gabriel together with his sons Nicolas and Adam PERELLE]. A collection of plates showing Versailles, its gardens and menagerie. [Paris], N.
An interesting collection of the fine views of Versailles with which Louis XIV dazzled the rest of Europe. The landscape views of Perelle teeming with figures show the splendour of the new Versailles. The impressive scale and complex layout of the gardens is shown in a variety of views. Some of these views show different versions of the same subject. Comparing these different versions, one is able to follow the designs changes over a period of time in the ever changing landscape of Versailles. This is fascinating.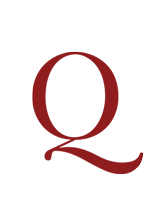 PSEUDO-HEGESIPPUS.
De rebus a Iudaeoru[m] principibus in obsidione fortiter gestis, deq[ue] excidio Hierosolymorum, aliarumq[ue] ciuitatum adice[n]tium, libri V diuo Ambrosio Mediolanensi episcopo interprete. Eiusdem Anacephaleosis fini operis adiecta est.
An early edition of this popular Latin account of the Jewish War of 66-73 AD, with a dedication by Philipp Melanchthon. The text borrows heavily from the Jewish War and Jewish Antiquities of the first-century Jewish historian Josephus, and is attributed in extant manuscripts either to Hegesippus – a possible corruption of Iosippus – or to Ambrose of Milan. Its composition is usually dated to the late fourth century: book 2 contains an allusion to the conquest of Britain by Theodosius c. 370 AD. The text is followed by the Pseudo-Ambrosian work Anacephaleosis, a Carolingian treatise on the destruction of Jerusalem, and the volume ends with tables of concordance between Hegesippus and Josephus's works.