CAVIAR, COLD CUTS, CHEESE … XIX CENTURY ROMAN GROCERY STORES
[GROCERY STORE'S PRICELIST].
Tariffa dei generi di pizzicheria.
[Viterbo province, 1853 – 1861].
Four broadsheets, various sizes (from 195 x 265 mm to 268 x 390mm); one printed on blue paper, two within woodblock frame, one with large woodblock town crest; prices and dates added by hand, undersigned and stamped by the local Gonfalonier; some contemporary manuscript additions and corrections; some signs of folding but overall in excellent condition.
£550

Approximately:
US $720
€609
Added to your basket:
Tariffa dei generi di pizzicheria.
A collection of four broadsheets listing prices for various foodstuffs sold in small provincial towns' groceries stores, providing a fascinating insight into eating habits and everyday life in mid-nineteenth century central Italy, as well as representing a primary source of information for calculating the consumer price index in the same region between 1853 and 1861.

These price lists come from Vetralla (1853 and 1861), Civita Castellana (1859) and Sutri (1859), small towns in the province of Viterbo, just north of Rome, which at the time the broadsheets were printed were still part of the Papal state (they were annexed to the newly founded Kingdom of Italy only in 1870), as proven by the presence of a 'Gonfaloniere' as the town main officer and, in two cases, the stamp with the coat of arms of the Holy See.

Amongst the grocery goods listed are lard, bacon, ham, salami, mortadella, sausages (pork or liver) and various other cold cuts; fresh, aged and parmesan cheese; salt cod, tuna (in oil or vinegar), salmon, eels (soused or marinated), anchovies, Atlantic bonitos and herrings; oil for dressing and for burning; and, most interestingly, caviar (present in two lists). The latter was almost certainly coming from the river Po which, together with the Adriatic and the Gulf of Palermo, was home to a large number of sturgeons until the end of the nineteenth century.

Prices are expressed in 'baiocchi' per 'libra' (around 330g) and caviar, at the price of 72 baiocchi, is already the most expensive good on the 1859 list for the town of Civita Castellana, followed by oil for dressing at 48 baiocchi per 'boccale' (2,053l), parmesan at 24 baiocchi and prosciutto at 16.
You may also be interested in...
WINE PRODUCTION, PRESERVATION AND COMMERCE IN NORTHERN ITALY DANDOLO, Vincenzo.
Enologia ovvero l'arte di fare, conservare e far viaggare i vini del regno.
Second edition (first Milan, Silvestri, 1812) of a substantial description of viniculture in its entirety, including storage, transport and export. Dandolo was one of the leading Italian agronomists of the time. He promoted the culture of the potato, introduced modern silk production into Lombardy, and wrote on wine as a chemist, well acquainted with the latest French developments. He possessed a vineyard in Varese, where he gathered practical experience for himself.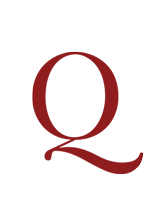 TATE, William.
The modern cambist; forming a manual of foreign exchanges, in the direct, indirect, and cross operations of bills of exchange and bullion; including an extensive investigation of the arbitrations of exchange, according to the practice of the first British and foreign houses. With numerous formulae and tables of the weights and measures of other countries, compared with the Imperial standards. Third edition, with extensive alterations and addtioins [sic].
Third edition, corrected and expanded to reflect changes in the monetary systems of Portugal and Geneva, a new coinage introduced by the East India Company and the opening of trade with China. There is also a new appendix which discusses the mintage regulations for the coins of the United States, reflecting the increasing importance of currency exchanges between the United States and the United Kingdom. The section on trade with China is of particular interest as the Canton system described by Tate only lasted another six years before the Treaty of Nanjing, signed on 29 August 1842, ended the First Opium War and laid the foundation for a new system of Chinese foreign relations and overseas trade that lasted for over one hundred years.