CAVIAR, COLD CUTS, CHEESE … XIX CENTURY ROMAN GROCERY STORES
[GROCERY STORE'S PRICELIST].
Tariffa dei generi di pizzicheria.
[Viterbo province, 1853 – 1861].
Four broadsheets, various sizes (from 195 x 265 mm to 268 x 390mm); one printed on blue paper, two within woodblock frame, one with large woodblock town crest; prices and dates added by hand, undersigned and stamped by the local Gonfalonier; some contemporary manuscript additions and corrections; some signs of folding but overall in excellent condition.
£550

Approximately:
US $756
€649
Added to your basket:
Tariffa dei generi di pizzicheria.
A collection of four broadsheets listing prices for various foodstuffs sold in small provincial towns' groceries stores, providing a fascinating insight into eating habits and everyday life in mid-nineteenth century central Italy, as well as representing a primary source of information for calculating the consumer price index in the same region between 1853 and 1861.

These price lists come from Vetralla (1853 and 1861), Civita Castellana (1859) and Sutri (1859), small towns in the province of Viterbo, just north of Rome, which at the time the broadsheets were printed were still part of the Papal state (they were annexed to the newly founded Kingdom of Italy only in 1870), as proven by the presence of a 'Gonfaloniere' as the town main officer and, in two cases, the stamp with the coat of arms of the Holy See.

Amongst the grocery goods listed are lard, bacon, ham, salami, mortadella, sausages (pork or liver) and various other cold cuts; fresh, aged and parmesan cheese; salt cod, tuna (in oil or vinegar), salmon, eels (soused or marinated), anchovies, Atlantic bonitos and herrings; oil for dressing and for burning; and, most interestingly, caviar (present in two lists). The latter was almost certainly coming from the river Po which, together with the Adriatic and the Gulf of Palermo, was home to a large number of sturgeons until the end of the nineteenth century.

Prices are expressed in 'baiocchi' per 'libra' (around 330g) and caviar, at the price of 72 baiocchi, is already the most expensive good on the 1859 list for the town of Civita Castellana, followed by oil for dressing at 48 baiocchi per 'boccale' (2,053l), parmesan at 24 baiocchi and prosciutto at 16.
You may also be interested in...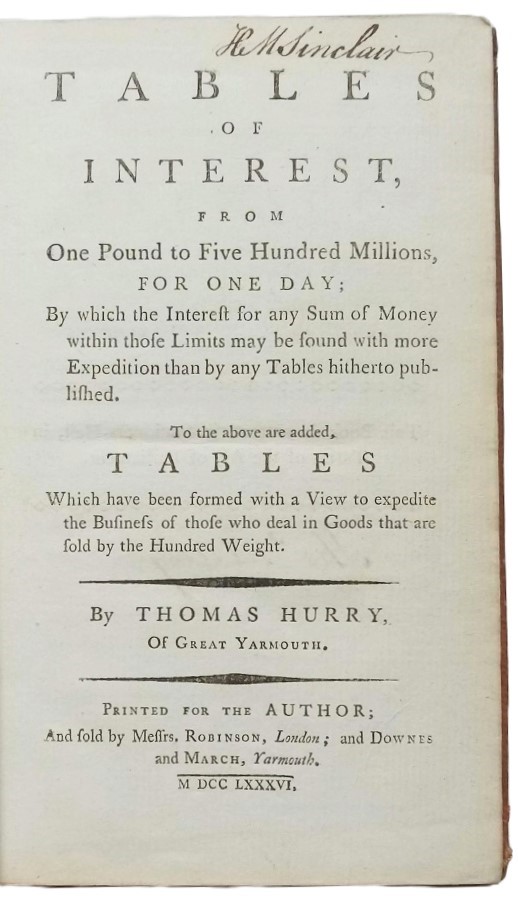 HURRY, Thomas.
Tables of interest, from one pound to five hundred millions, for one day; by which the interest for any sum of money within those limits may be found with more expedition than by any tables hitherto published. To the above are added, tables which have been formed with a view to expedite the business of those who deal in goods that are sold by the hundred weight.
One of two editions published in 1786, the other one undated, ESTC does not give any precedence. Tables for calculating interest at a quarter, half, three-quarters, three, four, and five percent; intended as a quick reference for bankers and merchants. Hurry precedes his tables with four pages of example banker's accounts, demonstrating how his tables can be used.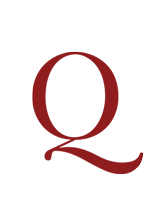 [COAL].
The miner's journal. Coal statistical register, for 1869… also, statistics of the iron trade… rates of wages… together with the charter of the manufacturers' and consumers' anthracite rail road.
First edition, rare. A synopsis of the trade, transportation and activities connected with coal between Pennsylvania and New York. The Miner's Journal tracked the pulse of American coal trade, including importations of foreign coal and exports of domestic material. It prided itself on circulating 'more largely among the trade than any other paper published, embracing upon its list of subscribers, a larger number of capitalists than any other weekly paper outside the large cities'. The folding chart gives statistics on the anthracite coal, semi-anthracite and bituminous sent to market from Pennsylvania between 1820 and 1869.