LOGIC FOR PhD STUDENTS
GROUCHY, Nicolas de.
Praeceptiones dialecticae, Nicolao Gruchio Rotomagensi authore. Disputatio eiusdem, quid de nomine dialectices & logices cum Aristotele sentiendum sit, & quò singuli libri Organi Aristotelis pertineant.
Paris, Gabriel Buon, 1563.
4to., ff. 10, 28, title with woodcut printer's device; light water-stains to a few leaves; a good copy in recent marbled boards with morocco lettering-piece.


£1400

Approximately:
US $1967
€1601
Grouchy's abstract of his lectures on logic and Aristotelian dialectic. Grouchy spent 12 years in Bordeaux (1535-47) as professor of rhetoric at the Collège de Guyenne (the top class was called "Classe de Rhétorique"), and his book became part of the Collège's published syllabus for the two-year course for philosophiae doctores. He also published Aristotle's works in Joachim Perion's Latin version and took a serious interest in jurisprudence. He was an important friend of George Buchanan whom (in 1547) he accompanied to Portugal as part of the scheme that John III had in mind for the reform of the College of Arts in Coimbra.

This edition seems to be unrecorded. Six other editions, all printed at Paris, are known, none in more than one or two copies, according to the online sources consulted: 1552 (Staatsbibliothek Berlin); 1554 (Württembergische Landesbibliothek Stuttgart and Yale); 1555 (Vatican, lacking title); 1557 (Bibliothèque Mazarine, Paris); 1558 (Universiteitsbibliotheek Leiden and the Stadtbibliothek Trier); 1576 (Bibliothèque Nationale, Paris, and the University of Salamanca).
You may also be interested in...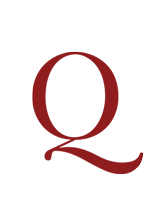 MIRABEAU, Honoré Gabriel Riquetti, comte de.
De la Banque d'Espagne, dite de Saint-Charles.
First edition. McCulloch describes De la Banque D'Espagne as an "energetic remonstrance against the establishment of the bank in question, which had the consequences foretold by Mirabeau" (McCulloch, p. 188). The second work is a letter on the same subject often found bound up together.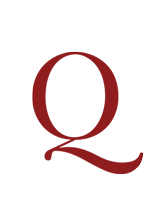 WILLIS, George Brandor.
View of Bayonne, taken from the sand hills on the left of the Adour, when occupied by the British forces on the 12 of March 1814, by Lieutenant George B. Willis, of the Royal Artillery. Dedicated with permission to the Rt. Hon. Earl Mulgrave, Master General of the Ordnance, &c. &c. &c. This print is intended to commemorate the illustrious return of Field Marshal the Duke of Wellington, and that proud period, when after a glorious career of victory, and the deliverance of Spain and Portugal by British valour and perseverance, the English standard was planted before the walls of Bayonne, and the legitimate sovereign of France recalled to add his seal to the general peace of Europe!
On his return from the Peninsular campaign, Wellington first took his seat in the House of Lords and was officially welcomed by the Queen at Buckingham House on 28 June, four days after the publication of this tribute by Edward Orme.