PRE-COLUMBIAN ART& HIERONYMUS BOSCH
GUEVARA, Felipe de.
Comentarios de la pintura … se publican por la primera vez con un discurso preliminar y algunas notas de don Antonio Ponz …
Madrid, por Don Geronimo Ortega, hijos de Ibarra Y compania, 1788.
8vo, pp. [2], xiv, 254, a fine copy in contemporary Spanish red morocco, triple gilt fillet border on covers, flat modestly gilt spine divided into compartments and blue label, gilt edges.
£1750

Approximately:
US $2296
€1957
First edition of one of the earliest Spanish treatises on painting, containing the earliest criticism of pre-Columbian art, and the earliest reference to Bosch. Guevara writes extensively about the contributions that the Americas made to art and painting (without ever denigrating it), such as the introduction of specific colours and the novel idea of feather painting. The treatise is also important as an early study on the Flemish school, especially Bosch. The work was originally written in 1560 but remained unpublished until the manuscript was rediscovered by Antonio Ponz Piquer (1725-92) who published it with an introduction for the first time in 1788.

In 1535 Guevara accompanied Charles V on his successful campaign to recapture Tunis and was particularly fascinated by the Flemish artist Jan de Vermeyn who recorded the whole enterprise in paint. Later Guevara travelled to Italy and looked at art and started buying paintings. Felipe de Guevara (1500-1563) assembled an important collection of paintings, especially of the Italian school boasting a Michelangelo and Raphael among his possessions, and the Flemish school. He was very interested in the artist Hieronymus Bosch, owning several of his pictures. King Philip II of Spain acquired these Bosch pictures from the Guevara collection in 1570; they are now in the Prado.

Palau 110413; Cicognara 138.


You may also be interested in...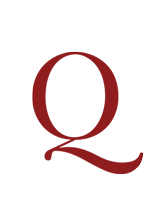 POPE, Arthur Upham, and Phyllis ACKERMAN, editors.
A survey of Persian art from prehistoric times to the present . . . Published under the auspices of the American Institute for Iranian Art and Archaeology.
First edition. 'During the 1930s, the study of Iranian art and architecture was promoted intensively, and the widely held view that Iran had been the cultural centre of the Muslim world reached a climax. The pertinent events of the decade can hardly be understood without reference to Arthur Upham Pope (1881–1969), the indefatigable organizer of missions, exhibitions and scholarship . . . . Throughout the 1930s the monumental six-volume A survey of Persian art, edited by Pope and Phyllis Ackerman (1893–1977), was . . . compiled. Work on the Survey occupied 69 scholars – among them Kurt Erdmann, Richard Ettinghausen, Samuel Flury, André Godard, C. J. Lamm, Iosif Orbeli, Ernst Kühnel, Louis Massignon and Ugo Monneret de Villiard. Some contributors, such as Robert Byron (1905–41) and Eric Schroeder (1904–71), conducted researches in Iran in the 1930s, while others such as Ettinghausen did not make the journey. Not all of the contributors were full-time academics: Ralph Hariri (1892–1969), a merchant banker and art collector, wrote a chapter on metalwork' (Stephen Vernoit, ed., Discovering Islamic art. Scholars, collectors and collections, 1850–1950 pp. 41–4). An index volume (not present here) was published in 1958.
EVERY, S[imon] F[rederick].
Etchings by S. F. Every, Esq.
A rare collection of etchings by the Derbyshire artist and etcher Simon Frederick Every (1804-1888), probably put together by the artist himself. This is the earliest collection of his work known.