[HABINGTON, William].
Castara … the third Edition. Corrected and augmented.
London, Printed by T. Cotes, for Will. Cooke: and are to be sold at his Shop … 1640.
12mo., pp. [22], 228, with a new additional engraved title-page by William Marshall (two putti burning a heart on an altar); D11v and D12r are transposed; type ornament borders on every page, separate title-pages to each part; a very good copy in eighteenth-century calf, gilt, joints repaired; early signatures to title of 'Ber[nard?] Hyde' and Savil Hyde (of Bore Place, Kent), with brief notes on two pages on Hindlip, the seat of the Habingtons, and on Lucy Herbert ('Castara'); bookplate of James Stevens Cox.
£2500

Approximately:
US $3297
€2798
First complete edition. The first two parts were published in 1634 and 1635-6. The third part (pp. 167-228) appears here for the first time, and turns from love to religious reflection. Where the first two parts had expressed their dominant themes (courtship and married love) with the prose characters of 'A Mistris' and 'A Wife', the third part opens with 'A Holy Man'. It contains his 'best and most mature writing' (Alott), including a sequence of 22 devotional poems.

STC 12585.
You may also be interested in...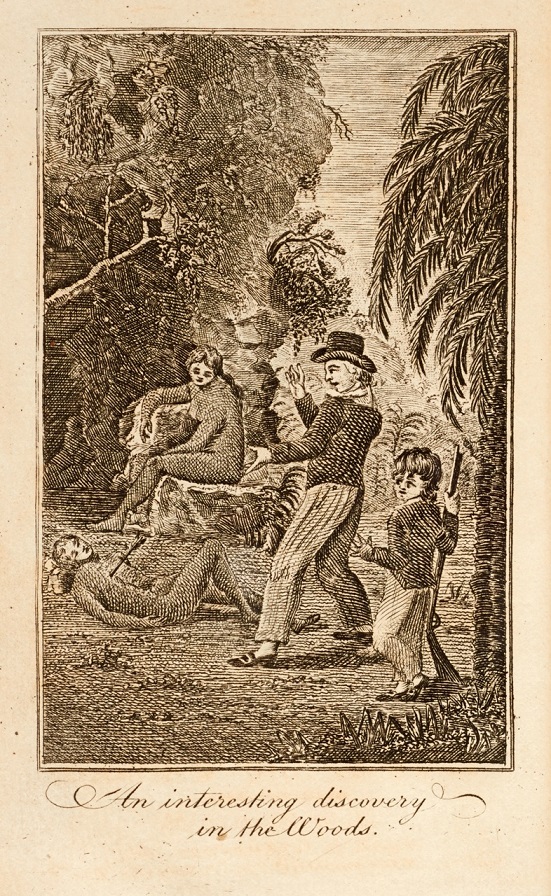 'A WELL-WRITTEN ACCOUNT OF THIS VERY SINGULAR COLONY' OR 'A SERIES OF ACTS OF FABRICATION, INT BARRINGTON, George.
A Voyage to Botany Bay with a Description of the Country, Manners, Customs, Religion, &c. of the Natives by the Celebrated George Barrington. To which is Added his Life and Trial.
First and only combined edition, second issue. George Barrington was a 'genteel young Irishman known for his sartorial elegance, his command of the etiquette of romantic sensibility, and for his prowess at picking pockets' (Garvey p. 2). Born George Waldron in 1758 in County Kildare, Ireland, he left school 'following a violent quarrel in 1771 [when] he stabbed a schoolmate with a penknife and then absconded after a severe flogging, having stolen money and his headmaster's gold hunter watch' (ODNB). The young Waldron then joined a troupe of travelling players under the management of one John Price, who coached him as both an actor and a thief. It was at this point that the name 'Barrington' was chosen to connote an aristocratic and theatrical heritage. Shortly, the fascinating contrast between Barrington's charming demeanour and criminal activities drew the attention of the press and the public and, under the sobriquet the 'Prince of Pickpockets', he became a household name in Ireland and England. Numerous attempts were made to arrest and convict him but Barrington continually evaded punishment, safeguarded by his charisma and convincing protestations of innocence, and his exploits became legendary. However, in 1790 Barrington was finally arrested for the attempted theft of one Henry Hare Townsend's gold watch and chain, and sentenced to seven years' transportation.
ELIZABETHAN SONNETS GREVILLE, Fulke, Baron Brooke.
Certaine Learned and Elegant Workes of the Right Honorable Fulke, Lord Brooke, written in his Youth, and familiar Exercise with Sir Philip Sidney ...
First edition. This is the definitive printing of the poems and plays of an attractive minor Elizabethan – the 'Servant to Queen Elizabeth, Councillor to King James, Friend to Sir Philip Sidney' (to quote his epitaph). Like Sidney, Greville never published his poetry in his lifetime; and, apart from a few anthologized poems and a pirated edition of Mustapha, these Workes, though written mainly in the 1570s-1590s, are printed here for the first time.