PRESENTED TO A FORMER PRIME MINISTER
HAGGARD, (Henry) Rider.
Rural England being an account of agricultural and social researches carried out in the years 1901 & 1902 ...
London, Longmans, Green, and Co., 1902.
2 vols, 8vo, pp. xxv, [1], 584, 40 (publisher's catalogue), with 13 maps and 46 illustrations; viii, [2], 623, [1 blank], with 10 maps and 29 illustrations; very good in publisher's dark blue cloth, spines lettered and ruled in gilt, preserved in red cloth clamshell box with gilt-lettered spine (joints worn); with ALS from Haggard to the Earl of Rosebery dated 27 Nov. 1902 to front flyleaf of vol. 1, armorial bookplates of Rosebery to front pastedowns, some pencil notes to half-titles, and a few marginal pencil marks.
£500

Approximately:
US $654
€593
Added to your basket:
Rural England being an account of agricultural and social researches carried out in the years 1901 & 1902 ...
First edition, author's presentation copy, enclosing a letter from Haggard to the liberal politician Archibald Primrose, 5th Earl of Rosebery (1847-1929), who served as Foreign Secretary under Gladstone, and as Prime Minister in 1894 and 1895.

As well as being an enormously popular and influential novelist – famous for works such as King Solomon's Mines and She – Haggard was an expert on agricultural and rural affairs. His travels throughout England and Wales in 1901 and 1902 fed into Rural England, 'a survey that depicted the wretched condition of farming and proposed reforms' (ODNB).

Haggard here writes to Rosebery: 'I am venturing to send you ... my volumes Rural England which appear tomorrow. I trouble you thus in the hope that I may influence you, one of our first agriculturalists & a great leader of the nation's thought in favour of the moderate reforms which I enumerate in my conclusions. My lord, you will I am sure understand how hard it is for a private individual to fight this battle for our countryside & agricultural industries all alone & unaided ...' Rosebery evidently read Haggard's work thoroughly, as his occasional pencil marks show.



You may also be interested in...
EDITIO PRINCEPS OF A MEDIEVAL SPECULUM PRINCIPISDEDICATED TO 'NEW CONSTANTINE' LOUIS XIV THEOPHYLACTUS, Archbishop of Bulgaria.
Paideia basilike. Institutio regia. Ad Porphyrogenitum Constantinum (Greek and Latin edition) interpr[ete] Petrus Possinus.
First edition of a Medieval Mirror of princes written around 1085 by the Archbishop of Bulgaria for his pupil, the future byzantine co-emperor Constantine Doukas, son of Emperor Michael VII. The medieval source is here published for the first time, in the original Greek, accompanied by the translation into Latin by the editor Pierre Poussines (1609–1686), a French Jesuit and scholar responsible for bringing to the attention of the Western public other Byzantine texts such as Anna Comnena's writings. Poussines dedicates this bilingual edition to the young Louis XIV, then thirteen, implying an ambitious ideal succession: 'so that from Constantine we might have Louis'.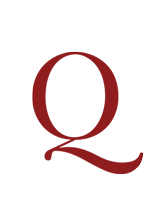 [THOMPSON, Thomas].
The genuine tryal of Dr. Nosmoth, a physician in Pekin; for the murder of the Mandarine Tonwin…
First edition, a satire, putting Dr. Nosmoth, aka Thomas Thompson, on trial for causing the death of 'Mandarine Tonwin', aka Thomas Winnington, the Paymaster of the Forces. The somewhat shady circumstances surrounding the death soon attracted the attentions of Society gossip, including being discussed by Horace Walpole, who narrates the history of the affair in a letter to Sir Horace Mann, on April 25, 1746.