HAMILTON, Thomas (Frederick HARDMAN, editor).
Annals of the Peninsular campaigns. By Thomas Hamilton, Esq. . . . A new edition – revised and augmented by Frederick Hardman, Esq.
Edinburgh and London, William Blackwood & Sons, 1849.
8vo, pp. xxxiv, 650; a few isolated spots or stains; original brown cloth; rubbed, extremities slightly worn, splits in cloth along joints; from the library of Ian Robertson (1928–2020).
£175

Approximately:
US $233
€206
Added to your basket:
Annals of the Peninsular campaigns. By Thomas Hamilton, Esq. . . . A new edition – revised and augmented by Frederick Hardman, Esq.
Third edition, revised and expanded; first published in 1829. 'Besides general revision, and numerous notes and interpolations throughout the whole work – nearly every part of the book, where British troops figure, subsequent to the battle of Corunna, has been rewritten and considerably amplified' (editor's preface, p. vi).

Thomas Hamilton (1789–1842) 'worked for a time in Glasgow and Liverpool, but showed no aptitude for business. His bent was towards a military career, and in 1810 he obtained a commission in the 29th regiment. He had two spells of active service in the Peninsula, on one occasion receiving a serious wound in the thigh from a musket bullet . . . . On 14 November 1820 Hamilton married Anne Montgomery (d. 1829), the daughter of Archibald Montgomery Campbell, and spent several summers with his wife at [J. G.] Lockhart's cottage near Abbotsford, where they made the acquaintance of Sir Walter Scott. In 1827 Hamilton published the novel Cyril Thornton, which contains fictionalized accounts of his early life in Glasgow and his military experiences; it went through three editions in his lifetime. In 1829 he published Annals of the Peninsular campaign' (Oxford DNB).

The editor, Frederick Hardman (1814–1874), was a veteran of the First Carlist War and, as Hamilton had been also, a regular contributor to Blackwood's Magazine.

Provenance: Brigadier-General Sir Harvey Kearsley (1880–1956), with bookplate.

Alberich 838n; Palau 112125.
You may also be interested in...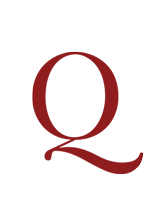 DRINKWATER, John [later John DRINKWATER BETHUNE].
A history of the late siege of Gibraltar. With a description and account of that garrison, from the earliest periods . . . . Fourth edition.
First published in 1785. The present edition prints the text of the corrected second edition (1786). 'In 1777, aged fifteen, Drinkwater [1762–1844] joined as ensign a regiment of volunteers raised in Manchester, at a time of indignant excitement produced by the news of General Burgoyne's surrender at Saratoga. The Manchester regiment or, more properly, the 72nd regiment or Royal Manchester volunteers, was not, however, sent to America, but to Gibraltar. The garrison was besieged in June 1779 by a Franco-Spanish force. Throughout the siege, which lasted until February 1783, Drinkwater kept a careful record of events. Thereafter the 72nd, in which he had become a captain, was ordered home and disbanded. From his memoranda Drinkwater compiled A history of the late siege of Gibraltar . . . dedicated by permission to the king. It went through four editions in four years' (Oxford DNB).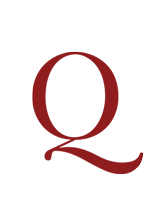 BOURGOING, Jean François, Baron de.
Modern state of Spain: exhibiting a complete view of its topography, government, laws, religion, finances, naval and military establishments; and of society, manners, arts, sciences, agriculture, and commerce in that country . . . Translated from the Paris edition of 1807. To which are added, essays on Spain by M. Peyron; and the book of post roads. With a quarto atlas of plates.
First edition in English of Bourgoing's updated 1807 edition of his Tableau de l'Espagne moderne. The title calls for an atlas volume, but this seems to have been issued separately and is not present here.