HAYLEY, William.
Ode, inscribed to John Howard, Esq. F.R.S. author of "The State of English and Foreign Prisons" …
London, printed for J. Dodsley, 1780
4to, pp. 19, [1] (blank), with engraved frontispiece by Bartolozzi illustrating a scene out of Howards's work on Prisons (1777), with Howard addressing a prisoner while a gaoler looks on; uncut, and stitched as issued.
£275

Approximately:
US $384
€312
First edition of Hayley's didactic poem on John Howard, the prison reformer. A second edition appeared the following year.

William Hayley (1745-1820), was a poet whose verse was popularly successful, and who on the death of Warton was offered and declined the laureateship. He was a patron of the sculptor John Flaxman with whom his son worked for a time. He wrote a didactic poem An Essay on Sculpture in 1800. He was a friend of his fellow poet William Cowper whose biography in wrote in 1803. He was also close to Romney to whom he addressed his Epistle on Painting (1777) and whose biography he wrote in 1809.
You may also be interested in...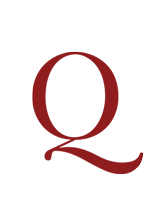 PRIOR, Matthew.
Poems on several Occasions.
First authorised edition, preceded by Curll's pirated collection of 1707. In the preface Prior complains that in Curll's edition poems by other authors have been misattributed to him and that some of his own poems are 'transcribed … so imperfectly, that I hardly knew them to be mine'. He divides the poems here into four categories, 'Public Panegyrics', 'Amorous Odes', 'Idle Tales', and 'Serious Reflections', but 'some of its most famous poems (Henry and Emma, An English Padlock, and Jinny the Just) do not easily fit into any one of these categories' (Oxford DNB).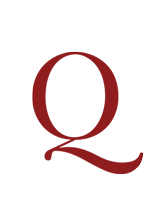 CHETHAM, Humphry.
The last will of Humphry Chetham, of Clayton, in the county of Lancaster, Esq; date December 16, 1651; whereby he founded and endowed a hospital and library in Manchester. Also the charter of King Charles II dated November 10, 1665 for making the trustees under Mr. Chatham's will a body-corporate.
First edition and the earliest printing of Humphrey Chetham's will. Chetham (1580-1653) was a cloth merchant and banker. Not having children of his own Chetham maintained 22 poor boys during his life by providing money for their maintenance and education. By his will this number was to be increased to 40 boys; he also left funds to build a house where the boys should live. Chetham left also considerable funds for the endowment of a chained library for the benefit of the people of Manchester, which was to become the Chetham's Library, the oldest public library in the English-speaking world. He also gave money to fit out a suitable library building. He gave money to endow further chained libraries of 'godly English Books' (p.41) in the parish churches of Manchester, Boulton, Turton, Walmsley and Gorton. He also left money for a hospital.