[HEINITZ, Karl Friedrich Anton, Freiherr von].
Essai d'économie politique …
Basel, Decker brothers, 1785.
4to, pp. [2], 45, [1] blank; with 4 large folding tables; engraved agricultural view to title; all pages printed within a two-line border; contemporary ink ownership inscription to the front free endpaper; small wormhole to Table IV, with loss of one character; some light offsetting to the tables, a very good copy in contemporary boards, a little soiled, spine darkened and slightly worn, with a gilt morocco lettering-piece and MS shelflabels to spine.
£1500

Approximately:
US $1968
€1677
First and only edition of a rare work of comparative economic theory, in which the author presents tables illustrating four different aspects of a state's political economy. The tables themselves show the economic situation in terms of population, agriculture, and receipts and expenditure.

The Essai is eminently practical. Heinitz (also Heynitz, 1725–1802), a Saxon by birth, attended the Universities of Dresden and Freiberg, where he studied mining and smelting. Brief appointments in Brunswick and Sweden then led him back to Saxony which, after the Seven Years War, was keen to reform its economic base. In 1765, he was put in charge of mining, smelting, and forestry in Saxony and immediately founded the Bergakademie Freiberg, now the oldest mining school in the world.

Soon his fame, and that of the success of the Saxon mines, had spread, and in 1776 Heinitz transferred to the service of Frederick II of Prussia. He presented the King with a major plan to reform the mines, supporting their production with new taxation and customs policies and an improved infrastructure of roads and canals. He was also keen to replace the smelting practices, a hangover from medieval times, with modern steam-engine technology. Although his plans were rejected by Frederick, Heinitz nevertheless persisted in attempting to improve the economic and social status of miners and foundry workers by means of house-building schemes and a benefit fund for those who had fallen on hard times. In this, Heinitz was a direct forerunner of the great Prussian refomers of the early nineteenth century.

The Essai appeared in a German version, Tabellen über die Staatswirthschaft …, at Leipzig the following year. Heinitz's only other work was a treatise on mineral production in Prussia, with suggestions for its improvement, which likewise appeared in both French and German, in 1786.

Barbier II, col. 202; not found in Goldsmiths', Humpert or Kress; OCLC lists microfilm copies only.
You may also be interested in...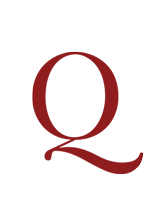 [PALMIERI, Giuseppe].
Riflessioni sulla pubblica felicità relativamente al Regno di Napoli. Seconda edizione dall' autore accresciuta.
Second edition, substantially enlarged. 'Giuseppe Palmieri, Marchese di Martignano (1721–94?), was one of that brilliant band of Neapolitans in which Filangieri was perhaps the most widely known figure. Palmieri was primarily a practical administrator. But the welfare economics of the eighteenth-century Consultant Administrators can perhaps be best appreciated by reading his Riflessioni sulla pubblica felicità relativemente al regno di Napoli (1787) or his Pensieri economici … (1789) or his Della ricchezza nazionale (1792)' (Schumpeter, p. 177n).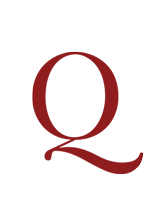 [MILL, John Stuart, witness].
Report from the Select Committee on the Income and Property Tax; together with the Proceedings of the Committee, Minutes of Evidence, and Appendix.
First edition. This is the concluding report of the Commons Select Committee that had been responsible for investigating possible modifications to income tax policy. John Stuart Mill appeared before the Committee on the 18 June 1861, where he reiterated his central belief that the current system of income tax was unfair to those on small or temporary incomes, 'though I do not go nearly so far as many people in my estimate of the amount of that injustice' (p. 212).