HEMSTERHUIS, François.
Alexis ou De l'age d'or.
Riga, Hartknoch, 1787.
8vo, pp. 188, [2, blank]; 1 folding engraved plate; small stain to the top corner of the title-page and a minute trace of adherence with the free end-paper, some very occasional very light soiling and foxing, but a very clean and crisp copy in contemporary green morocco, gilt sides with rolled and filleted borders, rosettes and corner-pieces with dragonfly tools, flat spine tooled in gilt with acorns and fleurons, red morocco lettering-piece, gilt inner and outer dentelles, preserving the original pink silk bookmark; boards slightly warped, sides a little rubbed, small ink stains to back cover; a handsome copy; modern bookplate on the front pastedown, 'Collectie Buijnsters Smets'.
£1750

Approximately:
US $2449
€1995
First edition, rare, of an influential work of pre-Romantic aesthetics. Alexis is one of four Platonic dialogues written by the Dutch philosopher François Hemsterhuis, and is one of his most important works. Although written in 1783 it did not appear in print until this edition of 1787, with a German edition appearing in the same year. 'In Alexis Hemsterhuis, perhaps influenced by contemporary German philosophy, presented for the first time his concept of the golden age and the harmonious development of the individual. He also introduced the notion of the value of poetical truth (truth discovered by the poet in moments of enthusiasm) … his thought was received with admiration and approval by representatives of the Sturm und Drang and romantic movements in philosophy' (Encyclopedia of Philosophy III, 474).

Alexis opens with a dedication from Diocles, i.e. Hemsterhuis, to Diotime, i.e. Amalia Golitsyna, for whom he composed and read his dialogues and who in turn spread his reputation among the German intelligentsia, prompting translations of his works. The bulk of the volume comprises a dialogue between Diocles and Alexis, followed on pp. 157-188 by notes on the text. This copy ends with a foldout plate comprising a diagram, missing from some copies.

In this copy quires A and B are of bluish-grey paper, and leaf M2 does not appear to be a cancel (cf Stoddard). Also of note are five lines of manuscript at the foot of p. 171, in a contemporary hand, comprising quotations from Ovid's Fasti II: 289-290 and Statius's Thebaid IV: 275 regarding the Arcadians, who are referred to in a note on this page. This volume comes from the library of the scholar and book historian Piet Buijnsters and his wife Leontine Buijnsters Smet.

Roger Stoddard 'A Bibliographical List of Books by François Hemsterhuis (1721-1790)' (The Book Collector 2001, 189-201), no. 11; Conlon 87:2024. A fairly rare item; Copac only records 2 copies in the UK, while Worldcat notes 6 copies in the US.
You may also be interested in...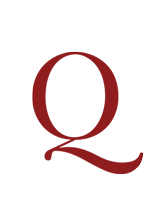 RARE AIRS [BALLARD, Robert.]
VII. livre d'airs de differents autheurs à deux parties.
First edition; very rare. This is the seventh instalment in the remarkable series Livres d'airs de differents autheurs à deux parties which had been initiated by the music publisher Robert Ballard (III) in 1658 and which was to end, thirty-seven volumes later, in 1694.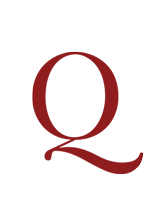 HOW MUCH MORE THE SKILLED WORKER SHOULD BE PAID THAN HIS UNSKILLED COUNTERPART DUBOIS-AYMÉ [Jean Marie Joseph Aimé DUBOIS, known as].
Examen de quelques questions d'économie politique, et notamment de l'ouvrage de M. Ferrier intitulé Du Gouvernement considéré dans ses rapports avec le commerce.
First edition. Dubois-Aymé uses mathematical methodology to examine two of the cases he considers. In the first instance he 'compares the power due to the riches of two countries. This power he maintains is in proportion to the goods available to each country over and above its indispensable requirements for consumption and reproduction' (Theocharis, p. 80). Later he discusses 'the relation between the salary of the unskilled worker and that of the skilled worker, who needs to undergo a period of apprenticeship at a certain expense. The condition is that the salary of the skilled worker should be such as to give him over his shorter working life total earnings equal to his earnings as a general labourer plus his costs of apprenticeship' (Theocharis, p. 80).