[HERBERT, Henry John George, third earl of Carnarvon.]
Portugal and Gallicia, with a review of the social and political state of the Basque Provinces; and a few remarks on recent events in Spain. To which is now subjoined, a reply to the 'Policy of England towards Spain' . . . Second edition.
London, John Murray, 1837.
Two vols., 8vo, pp. xx, 326; iv, 452; with an errata slip in vol. I; a very good copy in contemporary calf-backed boards; extremities rubbed, spines faded; from the library of Ian Robertson (1928–2020).
£375

Approximately:
US $500
€443
Added to your basket:
Portugal and Gallicia, with a review of the social and political state of the Basque Provinces; and a few remarks on recent events in Spain. To which is now subjoined, a reply to the 'Policy of England towards Spain' . . . Second edition.
Second, expanded, edition; first published the previous year. Carnarvon (or, as he then was, Viscount Porchester) visited Spain and Portugal in July 1827. 'His companion on the voyage out to Lisbon had been Sir Arthur de Capell Brooke, who was on his way to Cádiz en route to North Africa . . . . After three weeks in Lisbon, Porchester rode north to Oporto and crossed the Miño at Tuy. From Vigo, with its ría sparkling in the sun, he entered Pontevedra in drenching rain. Hence – although the landlord's daughter was pretty and not disinclined to a little flirtation – he pressed on to Santiago' (Robertson). After taking in La Coruña, where he visited the battlefield of 1809, Porchester crossed to El Ferrol and then 'rode inland to Lugo, where he was arrested in the middle of the night on obscure "political grounds", and to his great personal inconvenience and irritation was sent back under escort to Santiago. Instead of visiting Orense as had been his plan, all he saw was the interior of a number of horrid ventas, which he had always tried to avoid' (ibid.). The Secretary of Police at Santiago set Porchester at liberty, but the following morning he was arrested again and subjected to a farcical cross-examination during which he had to refute allegations that he was a Spanish Liberal agent acting in concert with Spanish Constitutional refugees in Portugal. He returned to Portugal shortly afterwards.

'An intelligent observer and an excellent linguist, Carnarvon was attracted by Spanish history and literature, and in 1825 published The Moor, a poem in six cantos, and in 1828 Don Pedro, King of Castile, a tragedy, which was successfully produced at Drury Lane during his absence abroad, on 10 March 1828, when Macready and Ellen Tree filled the chief parts. On returning home he published the results of his observations in The last days of the Portuguese constitution (1830), and in Portugal and Gallicia ([1836])' (Oxford DNB).

The first edition of Herbert's work, which justified the Carlist War as a product of Basque protection of their fueros, had elicited 'an anonymous rejoinder, attributed to Henry Southern and Sir George Villiers, The policy of England towards Spain', which 'produced a vigorous response from Lord Carnarvon, which he appended to the second edition of Portugal and Gallicia (1837). Several other skirmishers entered this paper war, waged far from the Peninsula, where a far more sanguinary struggle was then taking place' (Robertson).

Provenance: David Kedgwin Webley-Parry (1833–1870) of Noyadd Trefawr, Cardiganshire, with bookplates.

Alberich 1027n; Palau 113197n. See Robertson, Los curiosos impertinentes (1992) pp. 111–3.
You may also be interested in...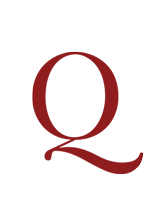 DRINKWATER, John [later John DRINKWATER BETHUNE].
A history of the late siege of Gibraltar. With a description and account of that garrison, from the earliest periods . . . . Fourth edition.
First published in 1785. The present edition prints the text of the corrected second edition (1786). 'In 1777, aged fifteen, Drinkwater [1762–1844] joined as ensign a regiment of volunteers raised in Manchester, at a time of indignant excitement produced by the news of General Burgoyne's surrender at Saratoga. The Manchester regiment or, more properly, the 72nd regiment or Royal Manchester volunteers, was not, however, sent to America, but to Gibraltar. The garrison was besieged in June 1779 by a Franco-Spanish force. Throughout the siege, which lasted until February 1783, Drinkwater kept a careful record of events. Thereafter the 72nd, in which he had become a captain, was ordered home and disbanded. From his memoranda Drinkwater compiled A history of the late siege of Gibraltar . . . dedicated by permission to the king. It went through four editions in four years' (Oxford DNB).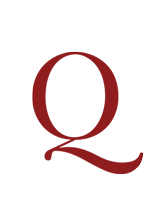 BORROW, George (Angus M. FRASER, editor).
A journey to Eastern Europe in 1844 (thirteen letters).
First edition of these letters; no. 36 of 140 copies. 'Apart . . . from his stirring missions to Russia, Portugal and Spain in the service of the Bible Society, Borrow's only attested foreign travelling took place in 1844. The letters assembled in this centenary collection are all those known to have survived from his correspondence at the time of his seven-month journey across Europe' (introduction, p. 3).