DEDICATED TO PHILIP SIDNEY
HERODIAN and ZOSIMUS.
ΗΡΩΔΙΑΝΟΥ ΙΣΤΩΡΙΑΝΟΥ ΒΙΒΛΙΑ Η. Herodiani Histor. Lib. VIII. Cum Angeli Politiani Interpretatione, & huius partim Suplemento, partim Examine Henrici Stephani: utroque Margini adscripto. Eiusdem Henrici Stephani Emendationes quorundam Græci contextus Locorum, & quorundam Expositiones. Historiarum Herodianicas subsequentium Libri duo, nunc primùm Græcè editi.
[Geneva]. Excudebat Henricus Stephanus Anno 1581.
Small 4to., pp. [8], 182, [2], 79, [1]; title-page stained, some light staining throughout, tear to fore-edge of pp. 145-6, not touching text; section numberings in red chalk throughout, in an early hand; seventeenth-century sprinkled sheep, gilt spine, wear to spine and back cover, but a good copy.
£1500

Approximately:
US $2099
€1701
First edition thus, dedicated to Philip Sidney (1554-1586), who even at this date was beginning to achieve mythic status as the hope of Protestant Europe – a community for which Henri Estienne, a Huguenot exile in Geneva, was defiantly catering. Estienne had met Sidney at Heidelberg in 1573, and they encountered each other again at Strasbourg and Vienna. In 1576 Estienne addressed his Greek New Testatment to Sidney. This is the only other book he dedicated to him. In his flattering epistle, he says that Sidney is so learned in reading Greek that translations are superfluous for him. 'Apparently a young aristocrat who could read Greek, especially one from the remote island kingdom of England, was an object of wonder' (Osborn, p. 89).

'For this edition of Herodian … Estienne has thoroughly revised, and made additions to, the popular Latin translation of Angelo Poliziano; he prints his corrections, additions, and textual comments in the margins.

'The second part consists of the editio princeps of the Roman history, written in Greek, by Zosimus, who wrote in the early sixth century, and whose work is our most important source for the period 395-410; Estienne has added his own Latin version' (Schreiber). Zosimus is the main printed source for the British revolt of 409AD and the 'Rescript of Honorius'

Adams H-388; Renouard 149/7; Schreiber 209; James M. Osborn, Young Philip Sidney (1972), pp. 88-9.
You may also be interested in...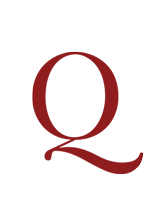 AUBREY, John.
Miscellanies, viz. I. Day-Fatality. II. Local-Fatality. III. Ostenta. IV. Omens. V. Dreams. VI. Apparitions. VII. Voices. VIII. Impulses. IX. Knockings. X. Blows Invisible. XI. Prophesies. XII. Marvels. XIII. Magick. XIV. Transportation in the Air. XV. Visions in a Beril, or Glass. XVI. Converse with Angels and Spirits. XVII. Corps-Candles in Wales. XVIII. Oracles. XIX. Exstasie. XX. Glances of Love / Envy. XXI. Second-Sighted Persons …
First edition of Aubrey's entertaining collection of folk history, superstitions, and gossip, the only book he completed. The topics he tackles in this work of 'hermetick philosophy' include 'omens and prophecies, dreams and apparitions, day fatality and second sight, all of which he was concerned to explore and explain, verify or discredit' (Oxford DNB). It is a work rich in curious information: there are charms to cure agues or the bite of a mad dog, spells to summon a vision of your future spouse on St Agnes' Eve, and advice on the interpretation of dreams.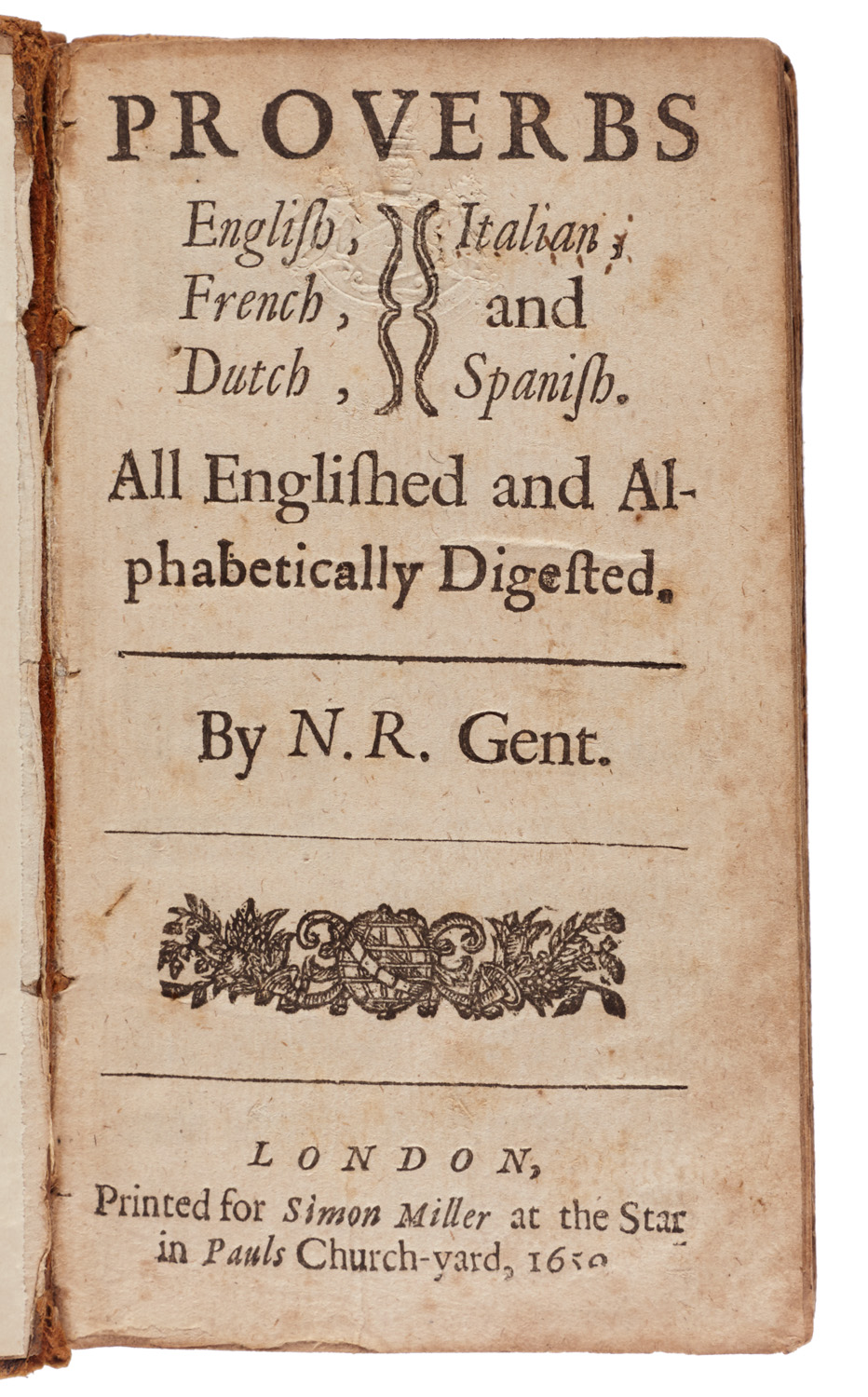 A ROULING STONE GATHERS NO MOSSE R., N.
Proverbs English, French, Dutch, Italian and Spanish. All Englished and alphabetically digested …
First and only edition of a scarce collection of idiomatic phrases and proverbs, many translated from other languages, with a selection of 114 'Golden sentences' at the end.