THE FATHER OF HISTORY
HERODOTUS, and Isaac LITTLEBURY (translator). 

The History of Herodotus: Translated from the Greek …  The Third Edition. 
London, for D. Midwinter, A. Bettesworth & C. Hitch, J. & J. Pemberton, R. Ware, C. Rivington, J. Batley & J. Wood, F. Clay, A. Ward, J. & P. Knapton, T. Longman, and R. Hett, 1737. 
Two vols, 8vo, pp. I: xv, [1], 447, [15 (index)], II: [2], 430, [18], with 3 folding copper-engraved maps; small wormhole to inner lower margin of first quire vol. I (not affecting text), evidence of former adhesive tape repair to vol. I title, one map a little dust-stained and chipped at outer margin, occasional light marks; contemporary calf, neatly rebacked and recornered with gilt red morocco lettering-pieces to spines, endpapers renewed.
£450

Approximately:
US $555
€518
Added to your basket:
The History of Herodotus: Translated from the Greek …  The Third Edition. 
The 'third' (in fact fourth) and final edition of the first complete English translation of Herodotus's History. 

Littlebury's translation, first published in 1709, was the first attempt at an English Herodotus since Thomas Marshe's version of only the first two books in 1584.  Evidently successful, three subsequent editions were augmented by maps and published by a broad consortium of London booksellers, and Littlebury's text remained the only complete translation until the end of the eighteenth century, with the appearance of Beloe's and Lemprière's editions in the 1790s. 

ESTC T130859. 
You may also be interested in...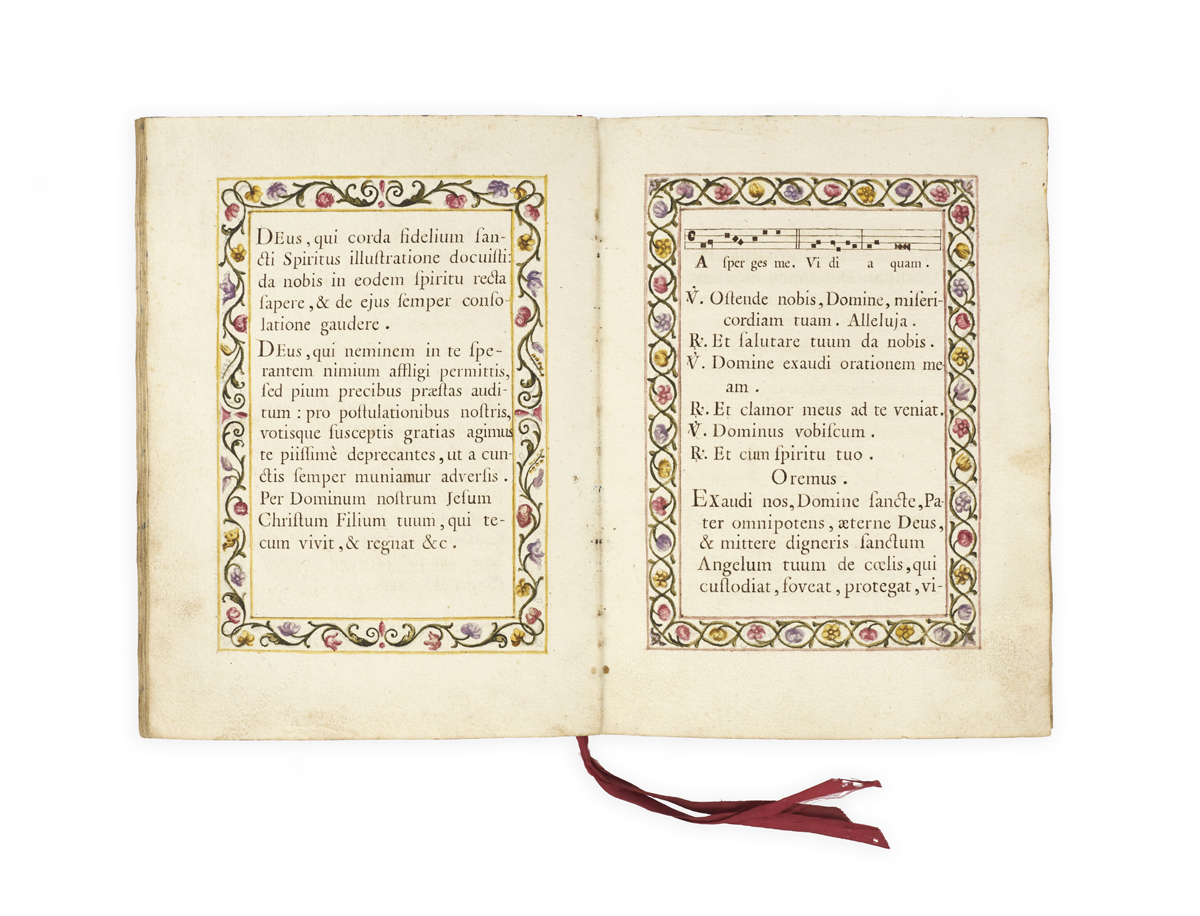 PRACTICAL PRAYER [PRAYERS.] 
'Orationes diversae pro temporum opportunitate dicendae'. 
A delightful manuscript prayerbook for use in communal worship, most likely for a rural community, with prayers for help in times of plagues and of animal diseases, prayers seeking protection from storms and alleviation of droughts, for times of earthquakes, for the sick, and against pagans.  The varied borders range from geometric designs (many constructed with a compass) to charming arrangements of mixed flowers.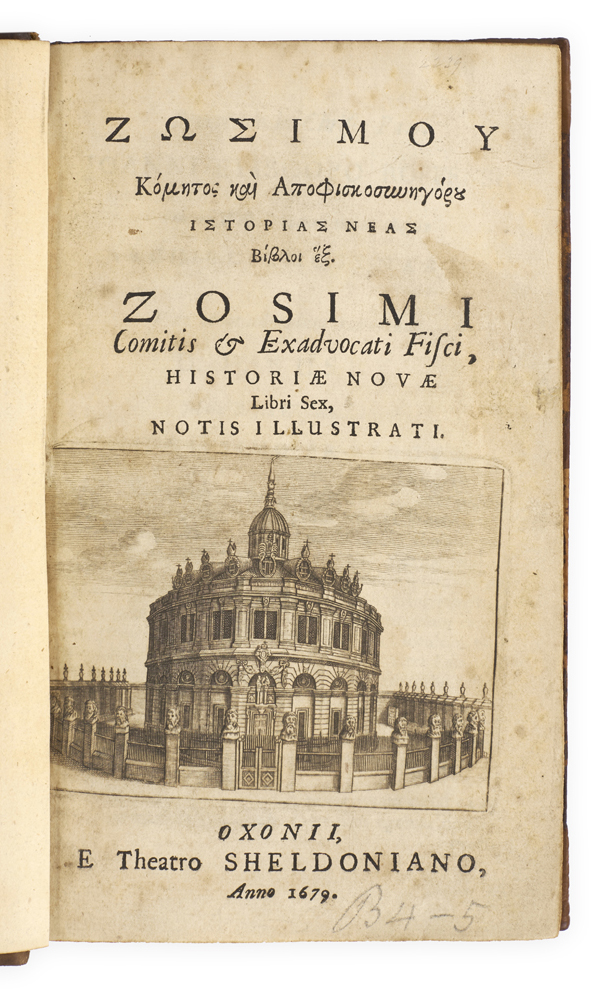 ZOSIMUS. 
Ιστοριας νεας βιβλοι ἑξ …  Historiae novae libri sex, notis illustrate. 
First Oxford edition of this history of the Roman Empire from Augustus to the year 410, by the fifth-century Greek historian Zosimus.  The work is an important source particularly for the period 395-410 and its pagan author attributes Rome's decline to its embrace of Christianity and rejection of the pagan gods.