UNPUBLISHED MANUSCRIPT BY FAMOUS FEMALE TRANSLATOR
HIGGONS, Bevil (Marie-Geneviève-Charlotte Darlus THIROUX D'ARCONVILLE, translator).

'Ouvrages historiques de Bevill Higgons Ecuyer traduit de l'Anglois par mad. D'arconville ... Vu abregé de l'histoire d'Angleterre'.
France, 1790s.
Manuscript on paper, in French, small 4to (18.7 x 13 cm), 2 parts, pp. [18], 301 (recte 300), [2], 152, [2 blank]; very neatly written in brown ink in a single hand within borders ruled in green ink, up to 25 lines per page; with numerous corrections in a different hand in red ink to the first 143 pages; very good, crisp and clean in eighteenth-century red morocco, gilt border to covers, flat spine richly gilt with lettering-piece, gilt turn-ins and edges, blue endpapers; extremities very slightly rubbed; engraved bookplate of Mme d'Arconville to front pastedown; notes in different hands to title, 'Donné à Mr Gossellin par Mde d'Arconville', 'et à Monsieur Gence par Mr Gossellin' (see below).
£1750

Approximately:
US $2172
€1968
Added to your basket:
'Ouvrages historiques de Bevill Higgons Ecuyer traduit de l'Anglois par mad. D'arconville ... Vu abregé de l'histoire d'Angleterre'.
A handsome manuscript of Marie-Geneviève-Charlotte Darlus Thiroux d'Arconville's unpublished French translation of A short view of the English History by the historian and poet Bevil Higgons (1670-1735), formerly in the possession of the translator herself.

As well as being a noted chemist, famous for her 1766 study of putrefaction, Thiroux d'Arconville (1720-1805) was a prolific and talented translator, beginning in 1756 with a French rendering of George Savile's Advice to a daughter. This manuscript contains her last work of translation, undertaken late in life after her imprisonment following the French Revolution, and dedicated to her son Thiroux de Mondésir. We have traced only one other extant copy, at the Bibliothèque nationale de France (MS français 14642-3).

The manuscript begins with a most interesting preface by the translator, in which she praises Higgons as 'sage, éclairé, plus impartial sur l'article de la religion Catholique que ne le sont ordinairement les Anglicans', and his work as 'aussi utile qu'interessante'. She does, nevertheless, find small fault in his over attachment to the Stuarts and in his occasional brevity on matters of historical importance. She also censures Charles I for his 'condamnation de Milord Staford', and is especially critical of James II : 'foible et despotique en même tems, il a aliené sa nation et a perdu son royaume par son imbecile confiance'.

Our manuscript passed from the translator to her friend the geographer and librarian Pascal-François-Joseph Gossellin (1751-1830), and from him to the writer and archivist Jean-Baptiste-Modeste Gence (1755-1840). One of these two men was perhaps responsible for the considerable revisions to the translation visible in the first part.

See Elisabeth Bardez, 'Au fil de ses ouvrages anonymes, Madame Thiroux d'Arconville, femme de lettres et chimiste éclairée', Revue d'histoire de la pharmacie, 96e année, N. 363, 2009, pp. 255-266.
You may also be interested in...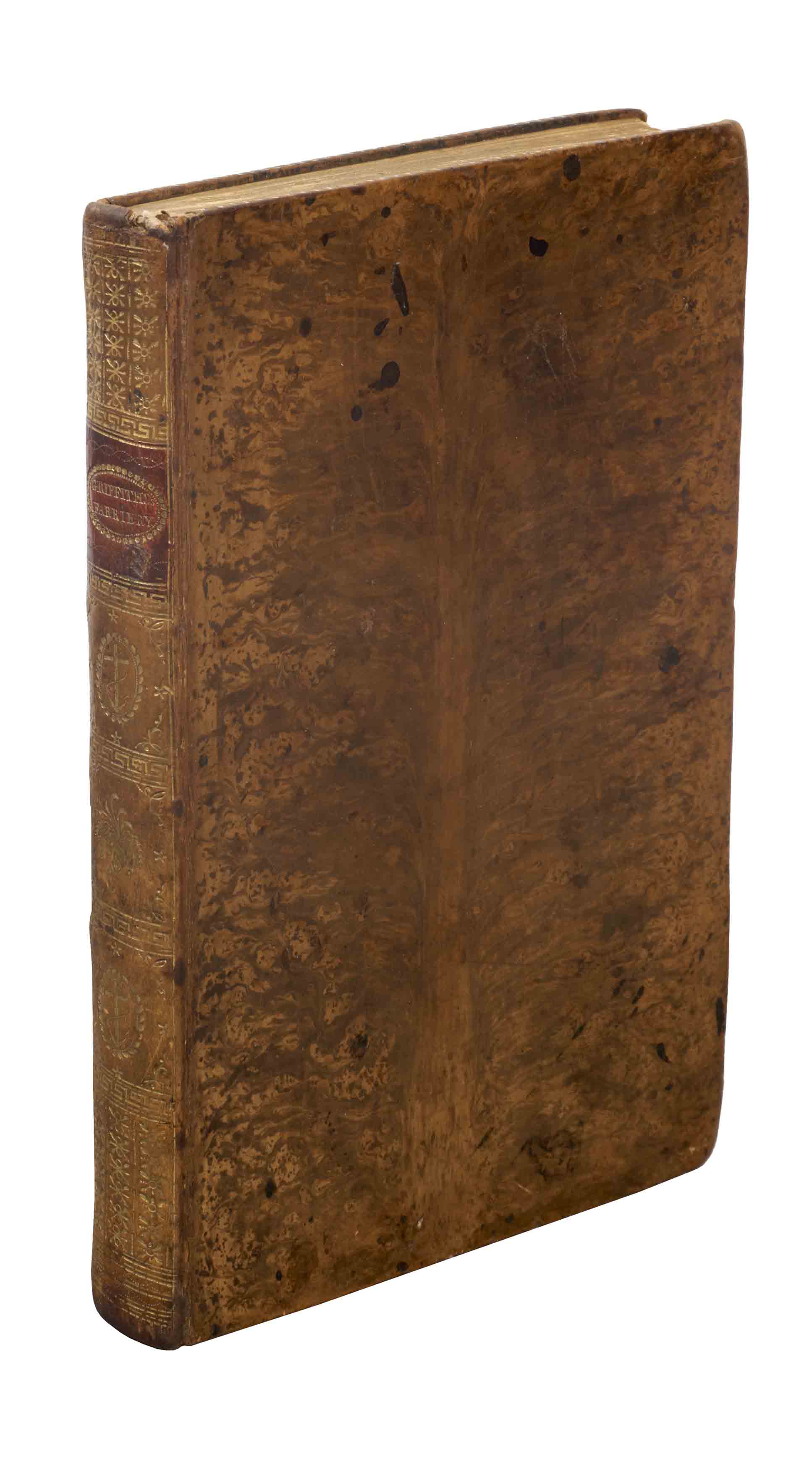 WELSH FARRIERY FOR SIR WATKIN WILLIAMS WYNN:
A FINELY BOUND SUBSCRIBER'S COPY GRIFFITHS, William, and Henry BUNBURY (illustrator).
A practical Treatise on Farriery, deduced from the Experience of above forty Years in the Service of the late Sir Watkin Williams Wynn, Bart., the present Earl Grosvenor, and the present Sir Watkin Williams Wynn, Bart.
First edition of this informative treatise by the groom to the Williams Wynn family, from the library of Sir Watkin Williams Wynn's political ally, William Mostyn Owen. A farrier to the Williams Wynns of Wynnstay since at least the 1740s, Griffiths dedicates the work to his second master from the family, the fourth baronet and prominent patron of politics and arts, Sir Watkin Williams Wynn (1749 – 1789). Of the subscribers, the majority are found within the area of Williams Wynn's influence in North Wales and Shropshire, and many are known to have been his associates; William Mostyn Owen (c. 1742 – 1795) is one of few to have received three copies.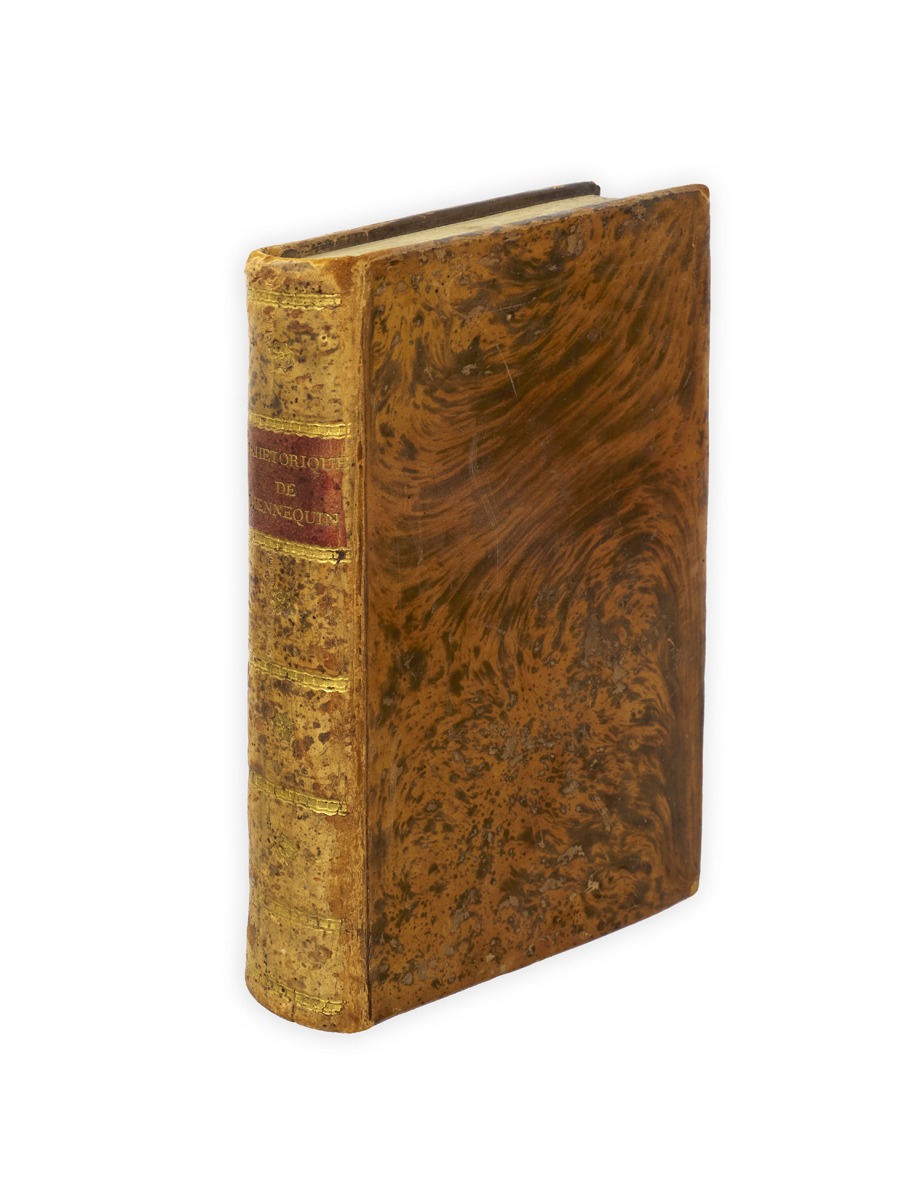 HENNEQUIN, Pierre.
Nouveau cours de rhétorique, à l'usage de la jeunesse des deux sexes; dédié à sa Majesté l'Impératrice mère.
Only edition, very uncommon, of this guide to rhetoric by the Moscow-based French grammarian Pierre Hennequin (1772–1849), explicitly designed for both sexes and dedicated to the Dowager Empress Maria Feodorovna (1759–1828).