UNPUBLISHED MANUSCRIPT BY FAMOUS FEMALE TRANSLATOR
HIGGONS, Bevil (Marie-Geneviève-Charlotte Darlus THIROUX D'ARCONVILLE, translator).

'Ouvrages historiques de Bevill Higgons Ecuyer traduit de l'Anglois par mad. D'arconville ... Vu abregé de l'histoire d'Angleterre'.
France, 1790s.
Manuscript on paper, in French, small 4to (18.7 x 13 cm), 2 parts, pp. [18], 301 (recte 300), [2], 152, [2 blank]; very neatly written in brown ink in a single hand within borders ruled in green ink, up to 25 lines per page; with numerous corrections in a different hand in red ink to the first 143 pages; very good, crisp and clean in eighteenth-century red morocco, gilt border to covers, flat spine richly gilt with lettering-piece, gilt turn-ins and edges, blue endpapers; extremities very slightly rubbed; engraved bookplate of Mme d'Arconville to front pastedown; notes in different hands to title, 'Donné à Mr Gossellin par Mde d'Arconville', 'et à Monsieur Gence par Mr Gossellin' (see below).
£1750

Approximately:
US $2163
€1942
Added to your basket:
'Ouvrages historiques de Bevill Higgons Ecuyer traduit de l'Anglois par mad. D'arconville ... Vu abregé de l'histoire d'Angleterre'.
A handsome manuscript of Marie-Geneviève-Charlotte Darlus Thiroux d'Arconville's unpublished French translation of A short view of the English History by the historian and poet Bevil Higgons (1670-1735), formerly in the possession of the translator herself.

As well as being a noted chemist, famous for her 1766 study of putrefaction, Thiroux d'Arconville (1720-1805) was a prolific and talented translator, beginning in 1756 with a French rendering of George Savile's Advice to a daughter. This manuscript contains her last work of translation, undertaken late in life after her imprisonment following the French Revolution, and dedicated to her son Thiroux de Mondésir. We have traced only one other extant copy, at the Bibliothèque nationale de France (MS français 14642-3).

The manuscript begins with a most interesting preface by the translator, in which she praises Higgons as 'sage, éclairé, plus impartial sur l'article de la religion Catholique que ne le sont ordinairement les Anglicans', and his work as 'aussi utile qu'interessante'. She does, nevertheless, find small fault in his over attachment to the Stuarts and in his occasional brevity on matters of historical importance. She also censures Charles I for his 'condamnation de Milord Staford', and is especially critical of James II : 'foible et despotique en même tems, il a aliené sa nation et a perdu son royaume par son imbecile confiance'.

Our manuscript passed from the translator to her friend the geographer and librarian Pascal-François-Joseph Gossellin (1751-1830), and from him to the writer and archivist Jean-Baptiste-Modeste Gence (1755-1840). One of these two men was perhaps responsible for the considerable revisions to the translation visible in the first part.

See Elisabeth Bardez, 'Au fil de ses ouvrages anonymes, Madame Thiroux d'Arconville, femme de lettres et chimiste éclairée', Revue d'histoire de la pharmacie, 96e année, N. 363, 2009, pp. 255-266.
You may also be interested in...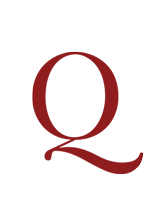 ARGUING WITH THE DEVIL SOUTHCOTT, Joanna.
The Second part of the continuation of Joanna Southcott's prophecies of things which are to come … The second edition …
Second editions of four very rare Southcott tracts. Having published her first visionary book The Strange Effects of Faith in 1801, Southcott was brought to London by four former followers of the prophet Richard Brothers, where they conducted two public 'trials' of her prophecies. Numerous pamphlets followed, including collections of prophecies, her Dispute with Satan in August 1802 and her conversations with the spirit (who replies mostly in verse) in October 1802; the last work is in the form of letters to her follower and patron Jane Townley. Southcott retreated to Bristol in 1804 but her works continued to sell in vast numbers.
DODGY AGENTS AND PODIUM TANTRUMS:WAGNER IN LONDON [WAGNER, Richard.]
Wagner Festival. Royal Albert Hall, May 1877. Selections from the German texts of Der Ring des Nibelungen, Rienzi, Tannhäuser, Der Fliegende Holländer, Lohengrin, Die Meistersinger, etc. With English versions by Dr. Hueffer, Alfred Forman, Esq., J. P. Jackson, Esq., and John Oxenford, Esq.
First edition, very rare, an attractive volume collecting the separately-issued programmes for the initial run of six concerts during the first Wagner Festival at the Royal Albert Hall in May 1877, with a general title-page. The texts are printed in German and English in parallel – the first appearance of the texts in English.