WEST-INDIAN FIELDINGIANA
[HILL, 'Sir' John].
The Adventures of Mr. George Edwards, a Creole.
London: Printed for T. Osborne ... 1751.
12mo., pp. xvi, 269, [3], with half-title and final three pages of advertisements; a very good copy in contemporary sprinkled calf, neatly rebacked and corners renewed.
£1500

Approximately:
US $1968
€1677
First edition of a novel written in the year that the self-styled 'Sir' John Hill, apothecary and quack, began writing the 'Inspector' essays that turned into the contrived and then real 'paper war' with Fielding and Smart.

The opening chapters are set in the West Indies, where the hero falls in love with the daughter of a neighbour, but she is not grand or rich enough to suit his father, a wealthy planter. Sent to London to learn the ways of the world, he falls victim to a wicked uncle who acts on two propositions: 'That a young Creole, who comes to England for Education, is the Bubble of every one who had the least Talent at cheating; and that, if a Man is to be stripp'd, the Money had better fall into the Hands of his own Family, than among Strangers'. After a series of comic adventures he is reunited with his beloved, inherits a fortune, and returns to the West Indies to live 'in perfect Happiness'.

In 1751 Hill had not yet fallen out with Fielding, and the Book and Chapter headings of George Edwards display a clear debt to Tom Jones: 'Book the First, Containing about as much Business as the first Act of a Comedy', 'Book the Second, In which our Hero commences a Man of Pleasure', 'Book the Third, In which the Hero makes great Advances toward becoming a Philosopher of the first Class', 'Book the Fourth, In which he does not get a bit nearer his Mistress, than where we just now left him'.

The novel was evidently popular: three London editions were published in 1751, plus one in Dublin, and all are now scarce. ESTC locates only two copies of the first edition in the UK (British Library and Bristol), six in US and two others.

Raven 88.
You may also be interested in...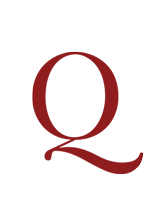 WITH POPE'S PREFATORY VERSES [SWIFT, Jonathan].
Travels into several remote Nations of the World. In four Parts. By Lemuel Gulliver, first a Surgeon, and then a Captain of several Ships … The second Edition [vol. II adds: corrected].
'Second' edition (in fact the fourth, since the three 'issues' of 1726 are separate editions), but the first to include Pope's prefatory verses. Teerink-Scouten note two states, with either four or five verses (signed a2-7 b4 or a2-7 b4 *2, the pages marked ')(' at the top). Ours contains four (see Teerink 1224 and Norman Ault, New Light on Pope, pp. 231 ff.).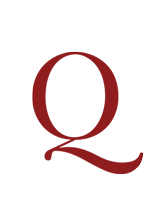 AMERICA'S ROLE IN WORLD BALANCE OF POWERA RARE EXAMPLE WITH UNIFORM VARIANTS [SAINTARD, Pierre-Louis de].
Roman politique sur l'état présent des affaires de l'Amérique, ou Lettres de M***. à M***. Sur les moyens d'établir une paix solide & durable dans les colonies, & la liberté générale du commerce extérieur.
Rare first edition of Saintard's influential work on the international balance of power, in which he considers the consequences of the presence of European colonial powers in North America. The text is presented as a series of letters dated from July to September 1756, on the eve of the Seven Years' War, and seeks to find a balance of power among the colonizing nations which would eliminate war and encourage commerce. To preserve peace in Europe, Saintard advocates the avoidance of conflict in the French and British colonies and freedom of the seas.