WEST-INDIAN FIELDINGIANA
[HILL, 'Sir' John].
The Adventures of Mr. George Edwards, a Creole.
London: Printed for T. Osborne ... 1751.
12mo., pp. xvi, 269, [3], with half-title and final three pages of advertisements; a very good copy in contemporary sprinkled calf, neatly rebacked and corners renewed.
£1500

Approximately:
US $2099
€1701
First edition of a novel written in the year that the self-styled 'Sir' John Hill, apothecary and quack, began writing the 'Inspector' essays that turned into the contrived and then real 'paper war' with Fielding and Smart.

The opening chapters are set in the West Indies, where the hero falls in love with the daughter of a neighbour, but she is not grand or rich enough to suit his father, a wealthy planter. Sent to London to learn the ways of the world, he falls victim to a wicked uncle who acts on two propositions: 'That a young Creole, who comes to England for Education, is the Bubble of every one who had the least Talent at cheating; and that, if a Man is to be stripp'd, the Money had better fall into the Hands of his own Family, than among Strangers'. After a series of comic adventures he is reunited with his beloved, inherits a fortune, and returns to the West Indies to live 'in perfect Happiness'.

In 1751 Hill had not yet fallen out with Fielding, and the Book and Chapter headings of George Edwards display a clear debt to Tom Jones: 'Book the First, Containing about as much Business as the first Act of a Comedy', 'Book the Second, In which our Hero commences a Man of Pleasure', 'Book the Third, In which the Hero makes great Advances toward becoming a Philosopher of the first Class', 'Book the Fourth, In which he does not get a bit nearer his Mistress, than where we just now left him'.

The novel was evidently popular: three London editions were published in 1751, plus one in Dublin, and all are now scarce. ESTC locates only two copies of the first edition in the UK (British Library and Bristol), six in US and two others.

Raven 88.
You may also be interested in...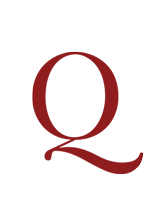 THE MADNESS OF KING GEORGE [MENDHAM, Thomas].
The wonder working Water-Mill displayed with its Apparatus, Appurtenances, Appendages, and Operations; or, the Mill to grind old People young; erected and practised by the well known Doctor, the learned philanthropic Friend of Farmer Hodge …
First and only edition, very rare, of this eccentric, provincially printed allegory: Pilgrim's Progress meets Tristram Shandy.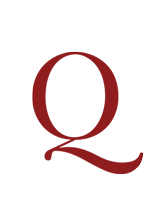 THE SECRET, MYSTERIOUS, TERRIFIC HORRORS OF THE HAUNTED RECESSES OF THE GLOOMY CAVE OF ETC. ETC. [PLUMPTRE, Annabella].
The Western Mail: being a Selection of Letters made from the Bag taken from the Western Mail, when it was robbed by George –––––, in 17––. Now first published.
First edition. Like her better-known older sister Anne, Annabella Plumptre ('Bell') was a translator and novelist. Their father was Robert Plumptre, prebendary of Norwich and president of Queen's College, Cambridge. They began their writing careers as part of the Enfield circle where participation in private theatricals may have contributed to Bell's easy assumption of different characters and idiolects in this collection of stories.