WEST-INDIAN FIELDINGIANA
[HILL, 'Sir' John].
The Adventures of Mr. George Edwards, a Creole.
London: Printed for T. Osborne ... 1751.
12mo., pp. xvi, 269, [3], with half-title and final three pages of advertisements; a very good copy in contemporary sprinkled calf, neatly rebacked and corners renewed.
£1500

Approximately:
US $2049
€1747
Added to your basket:
The Adventures of Mr. George Edwards, a Creole.
First edition of a novel written in the year that the self-styled 'Sir' John Hill, apothecary and quack, began writing the 'Inspector' essays that turned into the contrived and then real 'paper war' with Fielding and Smart.

The opening chapters are set in the West Indies, where the hero falls in love with the daughter of a neighbour, but she is not grand or rich enough to suit his father, a wealthy planter. Sent to London to learn the ways of the world, he falls victim to a wicked uncle who acts on two propositions: 'That a young Creole, who comes to England for Education, is the Bubble of every one who had the least Talent at cheating; and that, if a Man is to be stripp'd, the Money had better fall into the Hands of his own Family, than among Strangers'. After a series of comic adventures he is reunited with his beloved, inherits a fortune, and returns to the West Indies to live 'in perfect Happiness'.

In 1751 Hill had not yet fallen out with Fielding, and the Book and Chapter headings of George Edwards display a clear debt to Tom Jones: 'Book the First, Containing about as much Business as the first Act of a Comedy', 'Book the Second, In which our Hero commences a Man of Pleasure', 'Book the Third, In which the Hero makes great Advances toward becoming a Philosopher of the first Class', 'Book the Fourth, In which he does not get a bit nearer his Mistress, than where we just now left him'.

The novel was evidently popular: three London editions were published in 1751, plus one in Dublin, and all are now scarce. ESTC locates only two copies of the first edition in the UK (British Library and Bristol), six in US and two others.

Raven 88.
You may also be interested in...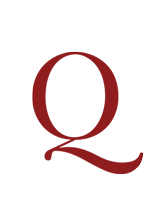 RACING IN AMERICA [JOCKEY CLUB.] HERVEY, John.
Racing in America, 1665-1865 … written for the Jockey Club.
First edition, limited, numbered 323 of 800 copies. The first volume of the Jockey Club's monumental history of racing in America, covering earliest period of American racing, from the foundation of the first track on Long Island until the end of the Civil War, some two centuries later.
BURLAMAQUI, Jean Jacques.
Principes du droit naturel.
First edition of the first work, bound with a very early edition of the second work. The Droit politique was first published posthumously in 1751 as the necessary companion to the Droit naturel; when in contemporary bindings, they are sometimes found together in various combinations of editions.