SO MANY MEN ARE MADE & UNDONE
HOGARTH, William.
[South Sea Scheme].
Printed for John Bowles at the Black Horse in Cornhill, [1751].
Single sheet etching and engraving plus verses (420 x 291 mm), in fine condition, with the publication line of John Bowles added and the price of one shilling erased from the plate; slightly dust-soiled at the margins, mounted.

£2500

Approximately:
US $3536
€2864
Sixth state of eight, the first dated to 1721, of this fine satirical Hogarth print. 'Hogarth's satire concerns speculation of all kinds, his implication being that when the crowd loses itself in speculation all the ordinarily hidden evils emerge to operate unmolested. In the manner of Pope's 'Epilogue of the Satires, I,' now 'G' (Self-Interest), equipped with a net-hook and a file for bills, can break 'D' (Honesty) on the wheel. 'F' (Villainy), who has removed his fairseeming mask, can tie 'E' (Honor) to a pillory and flog him, while an ape wearing a gentleman's sword tries to wrap himself in Honor's robe. 'Trade' lies exhausted or dead in the lower right corner, an early victim of this madness' (Paulson, p. 46).

A busy London street scene, whose witty goings-on are partially explained by the verses below, with their letter-based key:

See here ye Causes why in London,
So many men are made & undone,
That arts, & honest, Trading drop,
To Swarm about ye Devils Shop (A),
Who Cuts out (B) Fortunes Golden Haunches,
Trapping their Souls with Lotts & Chances,
Shareing with from Blue Garters down
To all Blue aprons in the Town.
Here all Religions flock together,
Like Tame & Wild Fowl of a Feather,
Leaving their strife Religious bustle,
Kneel down to play at pitch & Hustle (C);
Thus when the Sheepherds are at play,
Their flocks must surely go astray;
The woeful cause ye in these Times,
(E), Honour, & (D) honesty, are Crimes,
That publickly are punish'd by
(G) Self Interest, and (F) Vilany;
So much for monys magick power
Guess at the Rest you find out more.

On the left, indicated by the statue of Gog or Magog, is the Guildhall, called by Hogarth the Devils Shop (A), consisting of a platform like a stage with an inner recess and balcony above. An angry mob heckle, while 'onstage' the Devil himself, breathing fire, winged, and armed with a menacing scythe, hacks pieces of flesh off Fortune's blindfolded body (B) to throw to the crowd. Beyond in the distance several women wait in line, flapping their fans, under the sign Raffling for Husbands with Lottery Fortunes in Here. In front of the stage, three religious men, a Roman Catholic, a Jew, and a Puritan sit gambling in the dust rather than watching after their flocks (C).

On the right stands a giant plinth, the foot of the London Fire Monument, that fills the right-hand side of the image. Its engraving attributing the fire to the Papists has been updated to: This monument was erected in memory of the destruction of this city by the South Sea in 1720. Two statues of foxes, representing the directors of the South Sea Company, snarl down from the column that tops the plinth. In the central area is a structure like a fairground ride, worked by South Sea Directors. Men and women from varying ranks of society ride poles with 'horses' on the ends of sticking-out joists, spinning through the air with a mixture of enjoyment and fear on their faces. The 'ride' is topped by a Billy-goat, standing on the sign Who'l Ride.

BMC Prints and Drawings, 1722; Paulson 43 (6). Not in Sperling.
You may also be interested in...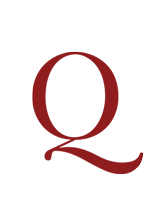 WITH POPE'S PREFATORY VERSES [SWIFT, Jonathan].
Travels into several remote Nations of the World. In four Parts. By Lemuel Gulliver, first a Surgeon, and then a Captain of several Ships … The second Edition [vol. II adds: corrected].
'Second' edition (in fact the fourth, since the three 'issues' of 1726 are separate editions), but the first to include Pope's prefatory verses. Teerink-Scouten note two states, with either four or five verses (signed a2-7 b4 or a2-7 b4 *2, the pages marked ')(' at the top). Ours contains four (see Teerink 1224 and Norman Ault, New Light on Pope, pp. 231 ff.).
WITHER, George.
Juvenilia. A Collection of those Poemes which were heretofore imprinted, and written by George Wither.
Second collected edition, very scarce, much expanded from the first edition of 1622, adding Wither's Motto and Faire Virtue or the Maid of Philarete.