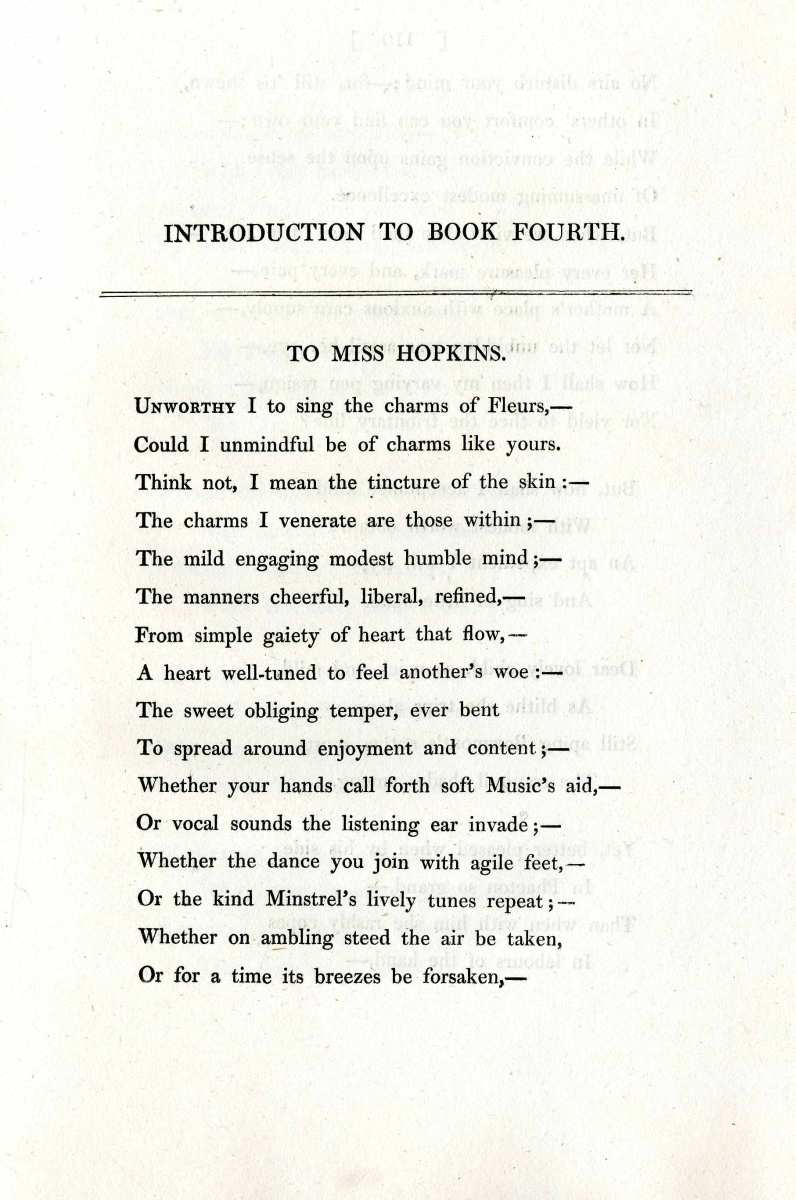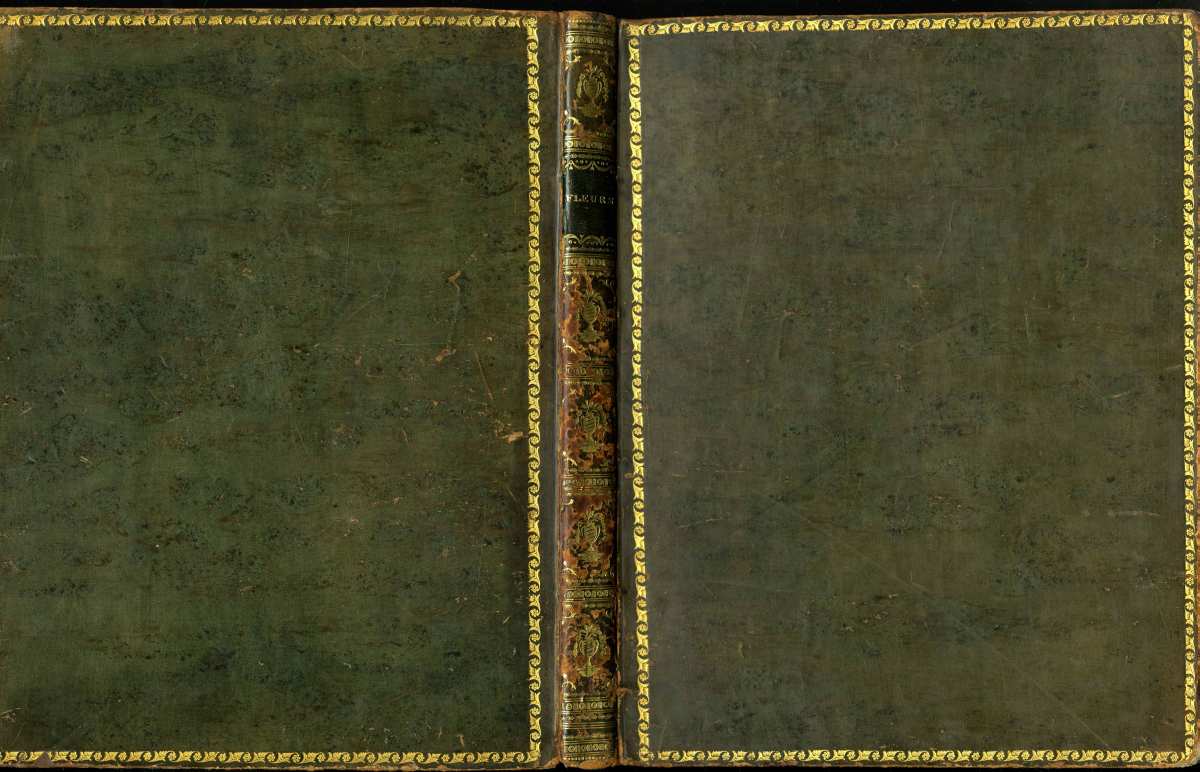 [HOLLINGSWORTH, Nathaniel John.]
Fleurs. A poem, in four books.
Newcastle, printed for the author by Edw. Walker …, 1821.
4to, pp. vi, [3], 10-188, [2], with folding part coloured engraved map of Roxburghshire; a crisp and fresh copy, bound in contemporary greenish cat's paw calf, covers with gilt fleuron border, flat, richly gilt spine, decorated in six panels, with vase tool, black morocco label, corners and upper hinge a little rubbed, gilt edges.
£750

Approximately:
US $984
€838
First and only edition of this long blank verse description of Floors Castle, the seat of the Duke of Roxburgh near Kelso in south-east Scotland. The castle was built by the leading Scottish architect of his day, William Adam, father of Robert Adam, for the 1st Duke of Roxburgh between 1721-1726. Hollingsworth's description pre-dates the 19th century remodelling by William Playfair for the 6th Duke of Roxburgh from 1837 to 1845, which gives Floors Castle its current shape.

This poem is also important as it mentions and describes nearly every other substantial house in that part of Scotland.

Johnson, Provincial Poetry, 1785-1839, no. 455; COPAC locates 4 copies: British Library, Cambridge, National Library of Scotland, and St. Andrews; OCLC adds copies at Stanford, Indiana and Texas; not known to Holmes, The Country House described.
You may also be interested in...
PLATES BY HOLLAR [HOLLAR.]
The Office of the Holy Week according to the Missall and Roman Breviary. Translated out of French with a new and ample Explanation taken out of the Holy Fathers, of the Mysteries, Ceremonies, Gospels, Lessons, Psalms, and of all that belongs to his Office. Enricht with many Figures.
First edition of the French Catholic liturgy in English for the two weeks from Palm Sunday to Quasimodo or Low Sunday, translated and with a dedication and explanatory footnotes by Sir Walter Kirkham Blount.
RAVERAT, Gwendolen Mary.
The Wood Engravings of Gwen Raverat. Selected with an Introduction by Reynolds Stone.
First edition. This was the first catalogue of the wood-engravings of Raverat (1885-1957) to be published, and the works were selected and edited by the distinguished wood-engraver Reynolds Stone (1909-1979), who later wrote of her that, 'Everything that Gwen Raverat undertook was done with intelligence and skill – her graphic work for the Admiralty in the Second World War, as well as her theatre designs and paintings and drawings – but it was through wood-engraving that she was able to communicate her vision most fully. In her engraving she did not aim at decoration or use a strong decorative line, like her friend Eric Gill; nor was she a naturalist interested in the rendering of a bird's plumage or an animal's fur, like Thomas Bewick. Rather, she was a master of light, shade, and the interplay of textures, with a deceptively simple technique, and a bold sense of design' (ODNB). The volume reproduces both individual engravings and suites of images for the books that Raverat illustrated for the Ashendene Press and other publishers.