HOOPER, Luther.
Hand-loom weaving plain & ornamental ... with line drawings by the author & Noel Rooke: also collotype illustrations from ancient and modern textiles.
London, John Hogg, 1910.
8vo, pp. xxii, [2], 338, [6, advertisements], with 18 plates (some colour) and numerous illustrations within text; closed tear to p. 101/2 without loss, very occasional small marks; very good in publisher's quarter cloth over grey boards, spine and upper board lettered in black, green endpapers; a few marks, very slight wear; pencil inscription to first page 'Ethel Gill Ditchling Common, Sx Oct 1915'; engraved ex libris label to front pastedown inscribed in ink 'Petra Tegetmeier'; small piece of woven fabric in green and gold thread loosely inserted.
£200

Approximately:
US $263
€231
Added to your basket:
Hand-loom weaving plain & ornamental ... with line drawings by the author & Noel Rooke: also collotype illustrations from ancient and modern textiles.
First edition, the copy owned and used by Ethel (later Mary) Gill (1878-1961), wife of Eric Gill (1882-1940), and later by their second daughter Petra (1906-1999). Petra was born the year before the Gills moved to Ditchling in Sussex, where they established a remarkable, largely Catholic, community of artists and craftsmen. Petra – her father's muse as an adolescent – learnt to weave at Ditchling in Ethel Mairet's workshop and later taught spinning and weaving herself at the short-lived boarding school established by Gill at Capel-y-Ffin in the early 1930s. Having broken off her engagement with the painter and poet David Jones, Petra married the letterer, engraver and cartoonist Denis Tegetmeier in 1930, weaving her own wedding dress.
You may also be interested in...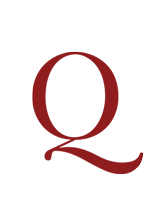 NEPOS, Cornelius.
De vita excellentium imperatorum. Interpretatione et notis illustravit Nicolaus Courtin ... in usum serenissimi Delphini.
An attractive later Delphin edition (first 1675) of the surviving biographies of the first-century BC Roman writer Cornelius Nepos. Part of an original series of 'Lives of famous men' (De viris illustribus), the surviving biographical sketches, mostly of generals, include Themistocles and Hannibal. The most interesting character portrayal is that of Alcibiades, while the lives of the elder Cato and of Atticus, with whom Nepos was intimate, are the most accomplished. Nicolas Courtin, who was paid 1200 livres to prepare this edition of Nepos for the Grand Dauphin, the son of Louis XIV of France, taught at the collège de la Marche in Paris.
[BEER, Johann Christoph.]
Kurtzer Entwurff dess Lebens der Könige in Engelland von der Zeit an als die Sachsen und Angeln sich derselben Insul bemächtiget biss auf die jetzige Regierung. Mit schönen Kupffer-Figuren und Conterfäiten der Könige gezieret.
Second, corrected and improved, edition (first 1671) of this attractive German survey of English kings and queens. After describing the rulers in the seven Anglo-Saxon kingdoms of England (Wessex, Sussex, Essex, Kent, East Anglia, Northumbria, and Mercia), Beer discusses the kings from Egbert to Harold II before devoting the remainder of his work to monarchs from William the Conqueror to Charles II, who are depicted on the accompanying plates together with their escutcheons and the dates of their reigns. Important epithets are given, such as 'Bellus Clericus' (Beauclerc) for Henry I, and 'Cor Leonis' (Lionheart) for Richard I, shown with a lion at his feet and a bolt in his shoulder. Beer (1638-1712) was something of an expert on European monarchs, also publishing works on the rulers of Austria, Hungary, Spain, Denmark, and Sweden.
 
BL German 1601-1700, B613; VD17 23:312763A. COPAC shows copies at the British Library and Oxford only.