ONE OF 60 COPIES
HOPFER.
Opera Hopferiana. 92 Abdrücke von Stahlplatten der Gebrüder Daniel, Hieronymus und Lambrecht Hopfer.
Frankfurt, C. W. Silberberg,
Oblong folio (530 x 360 mm), pp. [8] of text (including title-page), and 92 etchings on iron printed from the original plates on 53 sheets, some of the prints are very large 315 x 450 mm. others smaller, the smallest measuring 90 x 70 mm., all printed on thick paper; in excellent condition with only a few scattered light spotting in the margins at beginning and end, with fine impressions of the plates, rich in contrast, some with iron spots; bound in brown half morocco, c. 1830, and cloth sides, gilt ornamental spine, corners a little bumped.
£8500

Approximately:
US $11895
€9690
Daniel Hopfer (c.1470-1536) was one of the most important Harnischätzer (armourer and etcher of armour) in the artistic circle around Emperor Maximilian I at Augsburg. Hopfer is widely credited to be the first who transferred etching of armour to printmaking, thus becoming the inventor of etching as a reproduction technique in prints. Together with his sons Hieronymus (c. 1500-1563?) and Lambert (fl. 1525-1550) he quickly developed his etchings techniques into a characteristic 'Hopfer style'. The technically demanding and labour intensive procedure of the Hopfer style with multiple bitings of the acid was not used by any other artist. All the Hopfer plates were on iron, rather than the copper later introduced by Italian artists.

Contemporary impressions of Hopfer plates, first state, are rare. The Nuremberg publisher and art dealer David Funck acquired 230 original plates from Hopfer relatives in the second half of the 17th-century; he re-published them after adding crudely scratched numbers into the plates, known as the 'Funck number', and thus creating the second state of the plates. The Funck plates were dispersed. By 1800 the Frankfurt collector and publisher C. W. Silberberg had acquired 92 original plates which he published in the present Opera Hopferiana, creating the third state of the prints. According to a contemporary review of this publication which appeared in Jäck's & Heller's Beiträge zur Kunst- und Literatur-Geschichte, 1822 (p. 96), only 60 copies were published. In the 1830 the original plates appeared in the Berlin antiques trade; and a number of them were acquired by the Berlin Prints and Drawings cabinet.

The 92 prints collected here divide into 57 by Daniel Hopfer, 21 by Hieronymus and 14 prints by Lambert Hopfer. Daniel was a master of ornament prints, and his designs for furniture and interior decoration are unequalled in the early German Renaissance. There are also a number of large prints showing interiors of churches, as well as mass scenes of religious content (Jüngstes Gericht Last Judgement, Grosse Kreuzigung Crucifixion) or secular one like the jolly and uncouth Bauerntanz (Peasant Dance) or the 5 Schweizer Soldaten (five soldiers with piper and drums). We have here Hopfer's fine portrait of Martin Luther with doctor's cap, a reverse copy after Cranach the Elder, of 1523; and a portrait of the Bishop of Mainz. There are about 30 ornament and arabesque prints.

Hieronymus and Lambert used less their own compositions and copied more from masters like Dürer, Altdofer, Beham and Mantegna. Hieronymus also used medals as in inspiration as can be seen by his fine portrait of Erasmus taken from a medal by Quentin Massys. From Dürer he copied the Heilige Eustachius (Saint Eustace), the Flucht nach Ägypten (Flight to Egypt), the Tanzende Bauernpaar (Dancing Paesants) and the Grosse Kanone (A Landscape with a Cannon). Hieronymus also showed an interest in ornament by etching a series of ornate goblets as models for goldsmiths, some of his own invention, other copied from Beham. His brother Labert copied some scenes from Dürer's Passion but also showed his hand at a handfull of fine ornament prints.
You may also be interested in...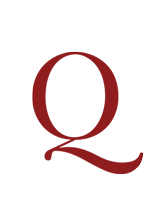 PUSHKIN, Aleksandr Sergeevich.
Sochineniia A. S. Pushkina. Tom pervyi [- shestoi + Prilozheniia]… Izdanie Ia. A. Isakova [The works of Pushkin. Vol. 1 [- 6 + Supplement]… Edited by Ia. A. Isakov].
Third collected edition of the works of Pushkin, complete with the supplement volume compiled by Grigorii Gennadi; this is the first edition to be edited by Isakov. Very rare.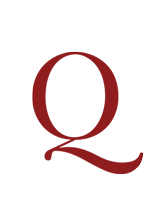 BRENTON, Sir Jahleel.
Five aquatint plates of the battle of Algeciras.
This series illustrates various actions from the battle of Algeciras: the first, the attack on the French ships under the batteries of Algeciras on 6 July 1801; the second, the British squadron, under Sir James Saumarez (to whom each plate is dedicated), retiring from this action; the third, the same leaving Gibraltar Mole on 12 July; the fourth, his squadron, consisting of five two-deckers and two frigates, preparing to pursue the Allied fleet of ten sail of the line, of which two were 112-gun, one 94, three 80, and four 74, as well as frigates and gun boats; and, the fifth plate, shows the capture of the St Antonie, 74-gun, and the explosion of the Real Carlos and the San Hermenegildo, both 112-gun, having accidentally fought each other during the night. The aquatints were engraved by Hubert & Stadler for Harding (who later became Queen Charlotte's librarian) from drawings by Brenton, captain of the Ceasar, Saumarez's flagship during the battle. Brenton, 'an active and zealous officer, whose training of his crews in ship-handling and gunnery illustrates the increasing professionalism of naval officers' (Oxford DNB), reached the post of rear-admiral of the blue, was promoted lieutenant-governor of Greenwich Hospital, and, in later life, became close friends with William Wiberforce, whose will he witnessed.