ONE OF 60 COPIES
HOPFER.
Opera Hopferiana. 92 Abdrücke von Stahlplatten der Gebrüder Daniel, Hieronymus und Lambrecht Hopfer.
Frankfurt, C. W. Silberberg,
Oblong folio (530 x 360 mm), pp. [8] of text (including title-page), and 92 etchings on iron printed from the original plates on 53 sheets, some of the prints are very large 315 x 450 mm. others smaller, the smallest measuring 90 x 70 mm., all printed on thick paper; in excellent condition with only a few scattered light spotting in the margins at beginning and end, with fine impressions of the plates, rich in contrast, some with iron spots; bound in brown half morocco, c. 1830, and cloth sides, gilt ornamental spine, corners a little bumped.
£8500

Approximately:
US $11154
€9507
Daniel Hopfer (c.1470-1536) was one of the most important Harnischätzer (armourer and etcher of armour) in the artistic circle around Emperor Maximilian I at Augsburg. Hopfer is widely credited to be the first who transferred etching of armour to printmaking, thus becoming the inventor of etching as a reproduction technique in prints. Together with his sons Hieronymus (c. 1500-1563?) and Lambert (fl. 1525-1550) he quickly developed his etchings techniques into a characteristic 'Hopfer style'. The technically demanding and labour intensive procedure of the Hopfer style with multiple bitings of the acid was not used by any other artist. All the Hopfer plates were on iron, rather than the copper later introduced by Italian artists.

Contemporary impressions of Hopfer plates, first state, are rare. The Nuremberg publisher and art dealer David Funck acquired 230 original plates from Hopfer relatives in the second half of the 17th-century; he re-published them after adding crudely scratched numbers into the plates, known as the 'Funck number', and thus creating the second state of the plates. The Funck plates were dispersed. By 1800 the Frankfurt collector and publisher C. W. Silberberg had acquired 92 original plates which he published in the present Opera Hopferiana, creating the third state of the prints. According to a contemporary review of this publication which appeared in Jäck's & Heller's Beiträge zur Kunst- und Literatur-Geschichte, 1822 (p. 96), only 60 copies were published. In the 1830 the original plates appeared in the Berlin antiques trade; and a number of them were acquired by the Berlin Prints and Drawings cabinet.

The 92 prints collected here divide into 57 by Daniel Hopfer, 21 by Hieronymus and 14 prints by Lambert Hopfer. Daniel was a master of ornament prints, and his designs for furniture and interior decoration are unequalled in the early German Renaissance. There are also a number of large prints showing interiors of churches, as well as mass scenes of religious content (Jüngstes Gericht Last Judgement, Grosse Kreuzigung Crucifixion) or secular one like the jolly and uncouth Bauerntanz (Peasant Dance) or the 5 Schweizer Soldaten (five soldiers with piper and drums). We have here Hopfer's fine portrait of Martin Luther with doctor's cap, a reverse copy after Cranach the Elder, of 1523; and a portrait of the Bishop of Mainz. There are about 30 ornament and arabesque prints.

Hieronymus and Lambert used less their own compositions and copied more from masters like Dürer, Altdofer, Beham and Mantegna. Hieronymus also used medals as in inspiration as can be seen by his fine portrait of Erasmus taken from a medal by Quentin Massys. From Dürer he copied the Heilige Eustachius (Saint Eustace), the Flucht nach Ägypten (Flight to Egypt), the Tanzende Bauernpaar (Dancing Paesants) and the Grosse Kanone (A Landscape with a Cannon). Hieronymus also showed an interest in ornament by etching a series of ornate goblets as models for goldsmiths, some of his own invention, other copied from Beham. His brother Labert copied some scenes from Dürer's Passion but also showed his hand at a handfull of fine ornament prints.
You may also be interested in...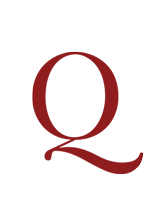 SCHUBERT, Franz, composer.
A fine contemporary volume of ten works containing 18 Lieder including his most famous early songs 'Erlkönig' and 'Der Wanderer', and several first editions; setting poems by Goethe, Rückert, Schiller, Schlegel, etc.
A rare collection of Schubert Lieder in a contemporary binding, apparently as retailed by the Czech music publisher Berra, including three first editions.
KING'S IMPORTANT ACCOUNT OF BACK'S 1833-1835 ARCTIC EXPEDITION KING, Richard.
Narrative of a Journey to the Shores of the Arctic Ocean, in 1833, 1834, and 1835; under the Command of Capt. Back.
First edition. The English naval officer and Arctic explorer Sir George Back (1795-1878) was a veteran of Sir John Franklin's first two Arctic expeditions, and this experience led to his appointment to command an expedition to search for Sir John Ross, whose party searching for the Northwest Passage had vanished in 1829. Ross had taken supplies for three years, so his survival remained a possibility when Back sailed for North America in early 1833, accompanied by the surgeon and naturalist Richard King (1810/1811-1876), who was Back's deputy. Their party, which departed Montreal in April 1833, explored Thlew-ee-Chow (the 'Great Fish River', later re-named 'Back River') and located its source, before overwintering at Fort Reliance; in the meanwhile, Ross, who, remarkably, had survived, sailed back to England in late 1833. Back was informed of Ross' return by letter in April 1834, and instructed to travel to the extreme north-eastern coast of the continent, where he surveyed and explored uncharted areas. Although King was eager to journey further (which would have probably enabled the party to confirm that Boothia was a peninsula), Back wished to turn back, and in the spring of 1835 Back made his way to England via Montreal and New York, and King took command of the expedition, concluding its affairs in North America before returning in Back's wake.