A NEW BOOK IS A NEW FRIEND
[HUET, Pierre-Daniel.]
Le grand tresor historique et politique du florissant commerce des Hollandois, dans tous les etats et empires du monde ... Ouvrage aussi curieux que nécessaire à tous les négocians.
Paris, François Fournier, 1714.
12mo, pp. [24, lacking the final leaf of the table], 332, [2]; woodcut initials; occasional very light foxing; very good in contemporary calf, spine richly gilt in compartments with lettering-piece, edges sprinkled red; some wear to corners, a few marks to covers; engraved bookplate of 'Mathieu Bonafous de Lyon' to front pastedown.
£100

Approximately:
US $136
€116
Added to your basket:
Le grand tresor historique et politique du florissant commerce des Hollandois, dans tous les etats et empires du monde ... Ouvrage aussi curieux que nécessaire à tous les négocians.
Later edition of this work on Dutch commerce and trade attributed to Pierre-Daniel Huet (1630–1721), famous as the editor of the Delphin Classics, with a charming bookplate.

Following a swift summary of European commerce from the year 1000, the text examines Dutch manufacturing and merchandise, and trade between the United Provinces and Europe, Asia, and, in particular, the East Indies.

This copy contains the engraved bookplate of the French botanist Matthieu Bonafous (1793–1852) of Lyon, director of Turin's royal gardens. Beneath his name runs the text, 'I read a good book for the first time and take therefrom the same pleasure as if making a new friend. I reread a book that I have read, and it is an old friend that I see again' (trans.). This charming pensée is occasionally, as here, attributed to Voltaire, or described as a 'Chinese proverb'.
You may also be interested in...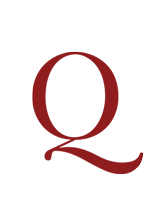 MENDONÇA, Manoel Teixeira Cabral de.
O Guarda-livros moderno ou curso completo de instrucções elementares sobre as operações do commercio, tanto em mercadorias como em banco. Offerecido aos negociantes Portuguezes … Segunda Edição mais correcta, e augmentada pelo mesmo author. Tomo Primero.
Second addition, corrected and expanded, of vol. I, first editions of vol. II and the Supplemento. The first volume provides a broad overview of the history of commercial exchange, including present practices. Mendonça states that his intention is to demonstrate the benefits of studying geography, insurance, bills of exchange, foreign currency exchange, and other practical subjects for an aspiring merchant to youths desiring to pursue such a career. The second volume deals more specifically with bookkeeping, providing a detailed exposition on contemporary double-entry bookkeeping practice. He supports his explanation in volume II with numerous and extensive tables demonstrating his principles in practice. The supplement expands mainly on the topics covered in the first volume, discussing further areas of interest for the budding European merchant.
MARZAGLIA, Gaetano.
Fascetto di pratiche matematiche spiegato alle persone popolari per uso del comercio umano, e civile, in questa seconda edizione corretto ed accresciuto di altre molte importanti notizie.
A lovely copy of the second edition, considerably augmented from the first of 1754, of this book of applied mathematical problems by the Veronese mathematician Gaetano Marzaglia (1716-1787), heavily influenced by the work of Wolff, who provides the motto to the book, and whose works he edited and expanded. The work contains arithmetical and geometrical problems applied to mercantile, architectural, and industrial settings, dealing with the nature of money, and of weights and measures, the construction of sundials, and the division of royalties within trading companies, among many other questions. One interesting section discusses the measurement of metal coins through water displacement. Marzaglia was professor of mathematics at the Military College in Verona, and a correspondent of many of the leading scientists and mathematicians in Europe, in particular with Scipione Maffei.