HUGHES, Langston and BONTEMPS, Arna (edit.); ZHANG QI (transl.).
Hei ren shi xuan [The poetry of the Negro].
Beijing, Renmin wenxue chubanshe, 1959.
8vo, pp. [2], 2, 102; a fine copy, bound in the original illustrated wrappers depicting an African American farmer holding a scythe.
£500

Approximately:
US $621
€553
Added to your basket:
Hei ren shi xuan [The poetry of the Negro].

Very rare second edition (first edition 1957) of the Chinese translation of The poetry of the Negro, 1746 – 1949, an anthology of poems by African American writers first published in the United States in 1949 and including, amongst others, George Moses Horton, James Weldon Johnson, Paul Lawrence Dunbar, Margaret Walker, Countee Cullen, Melvin Tolson, as well as Langston Hughes, the editor of the collection, and Caribbean poets such as Claude McKay.

'In opposition to racial identity politics, Hughes and Bontemps advanced a politics of identification […]: wars of positions that counter and overwhelm the propagandists of the bourgeois state and that directly challenge coercive power through the development of anti-capitalist mass movements and specific nonviolent direct action strategies, such as boycotts and solidarity strikes' (Scott, Socialist Joy in the Writing of Langston Hughes, pp. 168-169).

No copies of this second edition are recorded on Worldcat; only 3 copies of the first edition are recorded (Harvard, National Library of China and Shanghai Library).
You may also be interested in...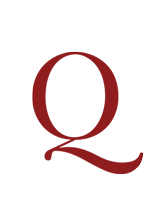 LAMB, Charles.
John Woodvil a Tragedy ... to which are added, Fragments of Burton, the Author of the Anatomy of Melancholy.
First edition. John Woodvil was Charles Lamb's first play (or dramatic poem), regarded by him at one time as his 'finest effort', a 'medley (as I intend it to be a medley) of laughter and tears, prose and verse, and in some places rhyme, songs, wit, pathos, humour, and, if possible, sublimity' (Lamb to Southey, 28 November 1798). He began it in August 1798 and considered it 'finish't' in May 1799, but continued to tinker with it for nearly three years. John Philip Kemble declined it for production at Drury Lane in 1800, and it was never acted.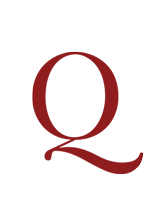 REVIEWED BY MARY WOLLSTONECRAFT PICKERING, Amelia.
The Sorrows of Werter: a Poem …
First edition. Amelia Pickering's 'melancholy, contemplative poem' (Todd) was one of a spate of works in English and German founded on Goethe's novel, including poems by Charlotte Smith and Mary Robinson, both subscribers here. Pickering 'gives to Charlotte a voice, if rather weakly moralistic, and to Werter suffering which is acute, credible and unhysterical' (Feminist Companion citing 'The Sorrows of Young Charlotte: Werter's English Sisters', Goethe Yearbook, 1986).