HUGHES, Langston and BONTEMPS, Arna (edit.); ZHANG QI (transl.).
Hei ren shi xuan [The poetry of the Negro].
Beijing, Renmin wenxue chubanshe, 1959.
8vo, pp. [2], 2, 102; a fine copy, bound in the original illustrated wrappers depicting an African American farmer holding a scythe.
£500

Approximately:
US $645
€596
Added to your basket:
Hei ren shi xuan [The poetry of the Negro].

Very rare second edition (first edition 1957) of the Chinese translation of The poetry of the Negro, 1746 – 1949, an anthology of poems by African American writers first published in the United States in 1949 and including, amongst others, George Moses Horton, James Weldon Johnson, Paul Lawrence Dunbar, Margaret Walker, Countee Cullen, Melvin Tolson, as well as Langston Hughes, the editor of the collection, and Caribbean poets such as Claude McKay.

'In opposition to racial identity politics, Hughes and Bontemps advanced a politics of identification […]: wars of positions that counter and overwhelm the propagandists of the bourgeois state and that directly challenge coercive power through the development of anti-capitalist mass movements and specific nonviolent direct action strategies, such as boycotts and solidarity strikes' (Scott, Socialist Joy in the Writing of Langston Hughes, pp. 168-169).

No copies of this second edition are recorded on Worldcat; only 3 copies of the first edition are recorded (Harvard, National Library of China and Shanghai Library).
You may also be interested in...
AMERICA'S ROLE IN WORLD BALANCE OF POWERA RARE EXAMPLE WITH UNIFORM VARIANTS [SAINTARD, Pierre-Louis de.]
Roman politique sur l'état présent des affaires de l'Amérique, ou Lettres de M***. à M***. Sur les moyens d'établir une paix solide & durable dans les colonies, & la liberté générale du commerce extérieur.
First edition of Saintard's influential work on the international balance of power, in which he considers the consequences of the presence of European colonial powers in North America. The text is presented as a series of letters dated from July to September 1756, on the eve of the Seven Years' War, and seeks to find a balance of power among the colonizing nations which would eliminate war and encourage commerce. To preserve peace in Europe, Saintard advocates the avoidance of conflict in the French and British colonies and freedom of the seas.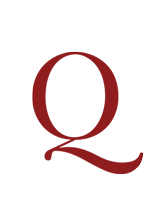 [NAUDÉ, Philippe, attr.
author]. Histoire abrégée de la naissance & du progrez du Kouakerisme avec celle de ses dogmes.
First edition of the earliest work on the Quakers to be published in French. In his survey of English Quakerism the author gives voice to widespread contemporary English criticisms of the movement, radicalizing the charge of Socinianism into one of 'pure deism' and ultimately atheism.