[ILLENGEN, von, and Jakob FUNCK.]
Plans und journals von denen Belagerungen des letzteren Kriegs in Flandern, zusammen getragen von zweyen ausländischen Capitainen in französischen Diensten.
Strasbourg, Melchior Pauschinger, 1750.
4to (235 x 185 mm), pp. [viii], 119, [1], with 25 folding plates, coloured in outline; contemporary mottled sheep; joints superficially cracked but sound.
£1750

Approximately:
US $2449
€1984
First edition in German: a French-language edition was issued in the same year by the same publisher. An account of Louis XV's sieges in the Austrian Netherlands from 1744, when France joined the War of the Austrian Succession through an alliance with Prussia, to the conclusion of the conflict in 1748.

With the Treaty of Paris Louis XV agreed to commit France to an aggressive campaign in the Austrian Netherlands. These 'had often served as a route for French attacks on the Dutch. Consequently there stretched across the middle of the region, from Furnes by the English Channel to Maastricht on the Meuse, a chain of fortifications that had been built within the previous half century to serve as a Barrier – and that is what they were collectively called – against future French probes. When these probes came in the 1740s, the French were faced with the need of taking each of the fortresses one by one' (Browning, The War of the Austrian Succession p. 14). The Plans und journals provides a description and a plan of each of the major French sieges of this campaign, from the opening attacks on Menin and Ypres in 1744 under Marshall Noailles to those of Bergen op Zoom by Marshall Lowendhal in 1747 and Maastrich in 1748 under Marshalls Saxe and Lowendhal together. Most of these were undertaken under Maurice de Saxe's instructions, whose victories 'as commander of the French invasion of Flanders during the latter part of the War of the Austrian Succession, gained him the rank of Marshal General of All the Armies of France and European renown as one of the greatest generals of the period' (Gat, History of military thought p. 32).

Holzmann & Bohatta III 9083.


T2803
You may also be interested in...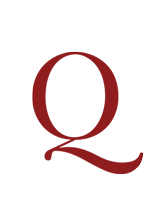 FOY, Sébastien-Maximilien, compte de.
Histoire de la guerre de la péninsule sous Napoléon, précédé d'un tableau politique et militaire des puissances belligérantes.
First edition. A detailed history of the Peninsular War written by a French general who distinguished himself in the conflict. Foy was involved in the first invasion of Portugal, Sir John Moore's famous retreat to La Corunna, the battles of Salamanca and Vitoria, and the fighting in the Pyrenees. Napoleon was so impressed by him when they met in 1810 that he promoted him to general of division even though Foy was known to have opposed Napoleon's assumption of the imperial title. After the battle of Waterloo, Foy decided to retire from military life and write this history of a war which he had experienced at such close quaters. 'A peine sorti de la vie miltaire, le général Foy conçut le projet d'écrire l'Historie de la guerre d'Espagne. D'autres époques étaient sans doute plus chères à son souvenir; mais il avait fait toutes les campagnes de la Péninsule; le souvenir en était encore tout récent dans son esprit et dans l'attention du public. Cette guerre formait comme une sorte d'épisode séparé des autres entreprises des armeés françaises. D'ailleurs, elle était bien plus mêlée de mouvemens populaires, d'influence des opinions, de diversités nationales, de considérations politiques. Enfin elle était à juste titre désignée comme la cause première et principale de la chute de Napoléon' (preface).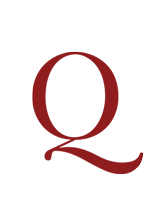 FISHER, John.
Sacri sacerdotii defensio contra Lutherum.
RUPERT, of Deutz. De divinis officiis libri XII. [Cologne, Frans Birckmann,] 1526.