ILLUMINATED
INTITIAL from a manuscript Gradual or Antiphonal; initial 'U' painted in rose red with elaborate white tracery, the centre filled with coloured foliage and blue grapes, all against a richly burnished gold ground, square notation on red 4-line staves and one partial line of text written in brown ink in a gothic hand on the verso, cut to shape, one corner chipped, in fine condition. 90 x 90 mm
Italy, ? Ferrara, c. 1475.
£750

Approximately:
US $957
€822
Added to your basket:
INTITIAL from a manuscript Gradual or Antiphonal; initial 'U' painted in rose red with elaborate white tracery, the centre filled with coloured foliage and blue grapes, all against a richly burnished gold ground, square notation on red 4-line staves and one partial line of text written in brown ink in a gothic hand on the verso, cut to shape, one corner chipped, in fine condition. 90 x 90 mm
The stylized decoration and use of bright colours, including the deep blue grape motif, recalls the art of Ferrara at the end of the third quarter of the 15th century. Compare, for example, an initial in a Bible painted for the Este family by Taddeo Crivelli (active from 1451, died 1479) which is now in Modena (Este Library, Ms. V. G. 12; see M. Salmi, Italian Miniatures, 1954, pl. LIII). Compare also the similar initial in a slightly later manuscript (Stralsund, Stadtarchiv, Ms. IV. 290; see E. Rothe, Buchmalerei aus Zwolf Jahrhunderten, 1965, p. 270, pl. 129).
You may also be interested in...
ORDINAL.
'Prieres et ceremonies de l'ordination 1766'.
An attractive manuscript ordinal detailing the ceremonies to be followed and the prayers to be employed in ordinations, covering the tonsure, admission to the minor orders of porter, lector, exorcist, and acolyte, and admission to the major orders of subdeacon, deacon, and priest.
Reference to Henri-Joseph-Claude de Bourdeilles (1720-1802), Bishop of Soissons from 1764 to 1790, indicates that our manuscript was employed in the diocese of Soissons, in the north of France.
On the tonsure the text states: 'On prepare des ciseaux pour couper les cheveux et un bassin pour les mettre'. Lectors are instructed by the bishop: 'Appliquez vous donc à prononcer la parole de Dieu, c'est à dire les lectures saintes, d'une maniere distincte et intelligible, et sans aucune alteration ou falsification , afin que les fidéles en soient instruits et édifiés.' And exorcists are told: 'vous recevez donc le pouvoir d'imposer les mains sur les possedés et par l'imposition de vos mains, par la grace du St Esprit, et par les paroles des exorcismes les esprits impurs sont forcés de sortir des corps qu'ils possedoient.'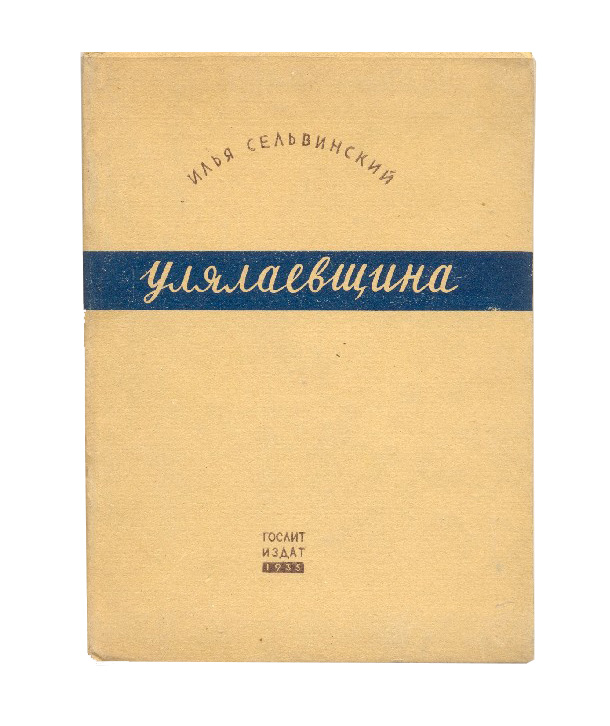 SEL'VINSKII, Il'ia Lvovich.
Ulialaevshchina: epopeia [The Ulialaev uprising: an epic].
Fourth edition (first, 1927) of Sel'vinskii's first and most successful verse epic. Ulialaevshchina describes the fortunes of a kulak, Ulialaev, 'who seized an estate from its pre-Revolutionary owner and was later defeated in an anarchist rebellion by the Red Army. Selvinsky's depictions are folkloric. The hero's wife, first taken from the landowner, is brutally murdered, her corpse dragged by a horse, and her head impaled on a spear by the Red commander. Ulialaev himself is shot and decapitated. In the 1950s this tale had to be rewritten, and its hero became Lenin' (Evelyn Bristol, A History of Russian Poetry, OUP, 1991, p. 255).