JACOB, William.
Travels in the south of Spain, in letters written A.D. 1809 and 1810.
London, J. Johnson and W. Miller, 1811.
4to, pp. xiii, [iii], 407, [1, blank], 36, [7], with a folding frontispiece-map incorporating an aquatint panorama of Cádiz, eleven uncoloured aquatint plates (of which two folding), and an engraved plate; some light foxing and offsetting from plates as usual, small wormhole in upper outer corner of text-block (not affecting text or images); contemporary calf; extremities rubbed and bumped, covers slightly scratched, lower joint cracked; unidentified armorial bookplate on front pastedown; from the library of Ian Robertson (1928–2020).
£1250

Approximately:
US $1666
€1476
Added to your basket:
Travels in the south of Spain, in letters written A.D. 1809 and 1810.
First edition. William Jacob (?1762–1851), Member of Parliament for Rye in Sussex, was a merchant whose South American trading interests made him an enthusiastic supporter of the Spanish American colonies. He spent six months in Spain during the early stages of the Peninsular War, although he writes as a civilian.

Jacob landed in Cádiz and spent some time there, having been prevented from leaving 'by the want of mules, or rather by the fears of the muleteers, who dread going to Seville, lest their cattle should be impressed to carry provisions and stores to the armies' (p. 31). In Seville he admired the many artworks he encountered: 'few places in Europe, with the exception of London and Paris, contain so many good pictures as are to be found in this city' (p. 114). He was struck by the works of Murillo in particular, and came away 'with some of his sketches, and an admirable portrait of his son' (p. 118). At the convent of San Leandro he met two English nuns who 'spoke English tolerably well, but were occasionally at a loss for particular words' (p. 136). They 'expressed the usual hatred to Buonaparte' (p. 137). At Jerez he witnessed the arrival of Lord Wellington and attended a bull-fight laid on in his honour. Sailing from Cádiz to Gibraltar, Jacob then rode to Málaga, Granada and Ronda in the company of Lieutenant Mitchel of the Artillery. He visited the Alhambra several times and, although the building was in a state of some decay, was greatly impressed: 'the character of the whole is so remote from all the objects to which we are accustomed, that the impressions of wonder and delight which it has excited, will afford me the most pleasing recollections during the remainder of my life' (p. 287). Returning to Cádiz, his departure for England coincided with the arrival of British troops there: 'the day we sailed, a fleet of transports arrived in the bay of Cadiz, having on board between three and four thousand British and Portuguese troops, who were received by the inhabitants with the loudest acclamations, and the most lively expressions of joy' (p. 392).

The subjects of the plates, which are sometimes found coloured, are: 'La Lonja, Seville', 'Inquisition, formerly Jesuits College in Seville', 'Cathedral, Seville', 'Roman ruins, Alcalá', 'Carthusian Convent near Xeres', 'Calvario at Xeres', 'Custom House, Malaga', 'Cathedral, Malaga', 'Alhambra in Granada', 'Palace of Charles 5th, in the Alhambra Granada', 'Bridge at Ronda', and 'Gibraltar'.

Abbey 145; Alberich 856; Palau 122598; Prideaux p. 341; Tooley 279. See Robertson, Los curiosos impertinentes (1992) pp. 102–4.
You may also be interested in...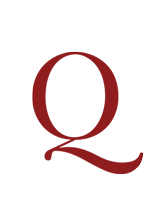 BOURGOING, Jean François, Baron de.
Modern state of Spain: exhibiting a complete view of its topography, government, laws, religion, finances, naval and military establishments; and of society, manners, arts, sciences, agriculture, and commerce in that country . . . Translated from the Paris edition of 1807. To which are added, essays on Spain by M. Peyron; and the book of post roads. With a quarto atlas of plates.
First edition in English of Bourgoing's updated 1807 edition of his Tableau de l'Espagne moderne. The title calls for an atlas volume, but this seems to have been issued separately and is not present here.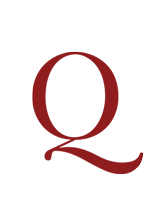 DRINKWATER, John [later John DRINKWATER BETHUNE].
A history of the late siege of Gibraltar. With a description and account of that garrison, from the earliest periods . . . . Fourth edition.
First published in 1785. The present edition prints the text of the corrected second edition (1786). 'In 1777, aged fifteen, Drinkwater [1762–1844] joined as ensign a regiment of volunteers raised in Manchester, at a time of indignant excitement produced by the news of General Burgoyne's surrender at Saratoga. The Manchester regiment or, more properly, the 72nd regiment or Royal Manchester volunteers, was not, however, sent to America, but to Gibraltar. The garrison was besieged in June 1779 by a Franco-Spanish force. Throughout the siege, which lasted until February 1783, Drinkwater kept a careful record of events. Thereafter the 72nd, in which he had become a captain, was ordered home and disbanded. From his memoranda Drinkwater compiled A history of the late siege of Gibraltar . . . dedicated by permission to the king. It went through four editions in four years' (Oxford DNB).