JACOBSON, Ken, and Jenny JACOBSON.
Carrying Off the Palaces: John Ruskin's Lost Daguerreotypes.
London, Bernard Quaritch Ltd, 2015.
Small 4to, (250 x 300 mm), pp. xxvi, 406 (including 601 illustrations); cloth-bound with pictorial dust-jacket.
Added to your basket:
Carrying Off the Palaces: John Ruskin's Lost Daguerreotypes.
The inspiration for this book was a remarkable discovery made by the authors at a small country auction in 2006. One lightly regarded lot was a distressed mahogany box crammed with long-lost early photographs. These daguerreotypes were later confirmed as once belonging to John Ruskin, the great 19th-century art critic, writer, artist and social reformer. Moreover, the many scenes of Italy, France and Switzerland included the largest collection of daguerreotypes of Venice in the world and probably the earliest surviving photographs of the Alps.

Core to this book is a fully illustrated catalogue raisonné of the 325 known John Ruskin daguerreotypes. The overwhelming majority of the newly-discovered plates are published here for the first time. There are an additional 276 illustrations in the text and an essay describing the technical procedures used in conserving Ruskin's photographs. Ten chapters extensively study Ruskin's photographic endeavours. A chronology, glossary, twenty-page bibliography and comprehensive index complete this handsome hardback book.

Winner of The Apollo Awards 2015: Book of the Year and The Ruskin Society Book Prize.

ISBN 978-0-9563012-7-7
You may also be interested in...
CARDONNEL, Adam de.
Picturesque Antiquities of Scotland [I–II] …
First edition, the very rare issue with the plates in sepia, printed directly onto thick wove paper.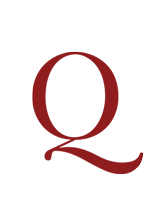 PARRY, ROSS, AND THE NORTHWEST PASSAGE ACCOUNT OF THE MOST REMARKABLE VOYAGES (An)
from the Discovery of America by Columbus to the present Time.
First and only edition of a compendium of exploration and discovery for children, taking in Columbus, Drake, Parry, Look, Franklin etc. True to its promise to record adventures up 'to the present time', the most recent voyage recorded here is Captain Ross's attempt to discover the North-West passage. With 'what degree of success … is not yet known' – Ross did not return to England until 1833. An Account was also issued as the first volume of Darton's Juvenile Cyclopaedia (Darton H832).