PSYCHICAL INVESTIGATIONS
JAMES, William (1842-1910), American philosopher and psychologist.
Autograph letter signed ('Wm James') to Mrs Thaw.
95 Irving St., Cambridge (Mass.), 19 December 1909.
8vo, pp. 6, written in ink in James's neat cursive hand on notepaper headed with his address; central horizontal fold, a few small stains, but very good.
£2750

Approximately:
US $3545
€3181
Added to your basket:
Autograph letter signed ('Wm James') to Mrs Thaw.
An interesting letter written to a Mrs Thaw regarding the expenses being claimed by Hereward Carrington, manager of the Italian spiritual medium Eusapia Palladino, during her tour of the United States in 1909.

James helped establish the American Society for Psychical Research in 1884 and remained its leading light and organiser until 1907, discovering the trance medium Leonora Piper and publishing an article on telepathy. His The confidences of a psychical researcher was published the year before this letter. Eusapia Palladino (1854-1918) was a famous Italian spiritual medium who seemed to display extraordinary powers. Hereward Carrington, an investigator for the American Society for Psychical Research and an amateur conjurer, examined Palladino in Naples in 1908, and, convinced of her authenticity, became her manager, arranging for her to tour the United States.

Here James writes to Mrs Thaw as follows: 'E. P.s expenses are tremendous, and were only partly covered by what he [Carrington] raised in advance. He has had to raise the sitting fee from 80 to 125 dollars ... to keep her going. Board for herself & sister in law comes to about 50 a week, to say nothing of the taxi-cabs, dinners, theatres etc, which are needed to keep her in good humor. Interpreter all day and night, stenographer, séance-room rent, fotografer, and apparatus, have to be paid, and money for her return passage, first class, with her companion, provided for. He adds that if any one can make money off the job, he wishes they would try ... The chief financial backer had engaged the first seven sittings for himself and his friends, whoever they might be. The "scientific" donkeys and deadheads should have come first. Now they seem to be coming last, and to be paid for out of what H.C. can raise from the richer friends. I think, what with the malignity of certain disbelievers, and the vile newspaper sensationalism, that poor Carrington "bit off" far more than he could "chew" ... If E. P. comes to Boston, I will see her. But I don't regard my duffer observation as of the slightest value after the careful European work, including Carrington's. What's the use of making observations and publishing them, if the're not to be counted. I count what's publisht; and I believe Eusapia does what appears, sometimes by cheating sometimes not.'
You may also be interested in...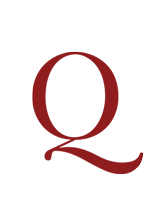 ROBINSON, J.W. & J.R.
The farmers and traders guide, showing at one view, the wholesale or retail value of any commodity from ¼ of a cent to $15 dollars in dollars and cents; with a variety of useful tables.
First edition. Pumpkintown, so called for its abundant crop of pumpkins, was a flourishing trade centre at the start of the nineteenth century, serving as a contact point for wagon trains, and attracting merchants from Charleston, Hamburg and Augusta who bartered city produce for livestock and farm products. The present work reflects Pumpkintown's trading ethos, being intended for quick and easy reference during transactions, even for 'a person quite unacquainted with arithmetic' (introduction). With literacy rates still relatively low among travelling traders, text in the body of the text is kept to a minimum, and printed in a large type.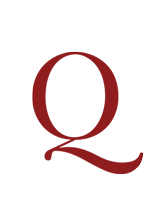 THE PROMOTION OF STOIC PHILOSOPHY EPICTETUS. [DU VAIR, Guillaume, translator].
Le Manuel d'Epictete.
Rare first edition of this translation of the "Encheiridion" or "Manual" of Epictetus' principal doctrines; an earlier translation by Antoine Du Moulin had been published in 1544.