JANÁČEK, Leoš.
Jenůfa, její pastorkyňa (Ihre Ziehtochter). Oper aus dem mährischen Bauernleben in 3 Akten von Gabriele Preiss. Deutsche Übersetzung von Max Brod. Opera o třech jednánich dle dramatu z venkovského života moravského od Gabriely Preissové … Partitur.
Vienna & Leipzig, Universal-Edition, [1918]. Printed in Leipzig by Breitkopf & Härtel.
Folio, pp. [2], 423, [1]; text in German and Czech; publisher no. 6001; some light browning to edges; resewn in the original publisher's printed boards, spine renewed.
£2000

Approximately:
US $2801
€2257
The full score of the final and definitive version of Jenůfa, one of a limited edition of only 100 copies. The German translation is by Max Brod – his first for the composer – without whom 'Janáček could never have achieved anything more than a local provincial reputation… Brod's translations provided the channel for the international recognition of Janáček's operas, because most of the important opera houses between the two world wars were German' (Sir Charles Mackerras, foreword to Charles Susskind, Janáček and Brod, 1985).

Janáček's masterpiece, Jenůfa, is modelled on Preissová's drama in which she captured the pulse of the Moravian peasant world. His 'technique, based on the melody of speech, is displayed most happily in Jenůfa … How good he is at extracting vibrant, exciting, shattering music from the raw-material of life and feeling as it presents itself in speech-melodies!' (Hollander, Leoš Janáček: his life and work, London, 1963, pp. 130–131).

N. Simeone, J. Tyrrell and A. Němcová, Janáček's Works: a Catalogue of the Music and Writings of Leoš Janáček (Oxford, 1997), I/4; Simeone, The First Editions of Leoš Janáček, Tutzing 1991, A4 (pp. 22–23).
You may also be interested in...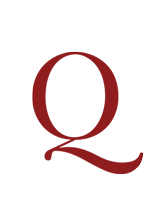 SIGNED BY EDVARD AND NINA GRIEG [GRIEG, Edvard.] FINCK, Henry Theophilus.
Edvard Grieg.
First edition of Finck's biography of Grieg, inscribed by both Edvard and Nina Grieg on the front free endpaper and dated (in Nina Grieg's hand) 'London 25-5-06'. Beneath these inscriptions is a note by the book's publisher John Lane: 'The above autographs were written by my desire in my house. This volume is now presented to Dr. L. Ash by John Lane'.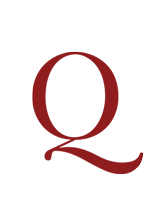 GOETHE, Johann Wolfgang von, and Carl Friedrich ZELTER.
Briefwechsel zwischen Goethe und Zelter in den Jahren 1796 bis 1832. Herausgegeben von Dr. Friedrich Wilhelm Riemer …
First edition, printed on a superior paper to the regular issue, in an attractive and well-preserved contemporary binding.